Best Bitcoin & Cryptocurrency Exchange → Comparison & Beginner's Guide
Compare Exchanges
Open Account
Buy and Sell Instantly
Looking for the best place to buy Bitcoin & cryptocurrency? There is a wide range of exchanges on the crypto market, which doesn't make the decision easier. If you want to buy and sell Bitcoin you need an exchange with low fees, good liquidity, and the best platform! Why should it be difficult?
We help you compare exchanges and choose the best cryptocurrency exchange platform. It only takes a minute to open an account. Learn everything about Bitcoin exchanges and get started quickly. This is a complete guide that helps you from start to finish!
Below is our comparison table where you choose the best Bitcoin / cryptocurrency exchange for you. In the beginner's guide, we talk about exchange fees, importance of trading volume, security, and much more. Compare exchange now →
Top 6 Bitcoin & Crypto Exchanges
- October 2018
#

Most Popular

Exchange
Rating
Services
Speed
Fees
Why Open Account?

1

99

All in one
High
Low

Buy and sell all major cryptos
Quick and easy bank card purchases
Hodly is simple, instant and secure

2

96

Read Review
Exchange
High
Varies

Instant buy with VISA/MasterCard
Advanced chart tools for trading
Easy to get started

3

95

Exchange
High
Low

Professional digital asset exchange
Advanced trading plattoform
Institutional grade liquidity

4

89

Read Review
All in one
High
Moderate

Good exchange for beginners
Well-established and reliable company
Offers $10 free bitcoin to new users

5

83

Read Review
Exchange
High
Low

Popular Bitcoin trading platform
Many advanced trading features
Very low fees

6

79

Bitcoin Seller
Moderate
Varies

Buy Bitcoin instantly
Pay with credit/debit card
Easy to get started

7

75

Read Review
Exchange
Slow
Varies

Anonymous (no ID verification required)
All payment methods available
No buying or selling limits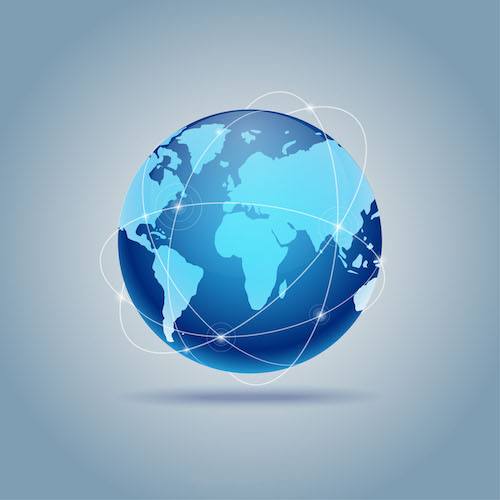 Guide Introduction
It's not always easy to buy and sell Bitcoin and cryptocurrency. There are hundreds of cryptocurrencies and even more marketplaces to choose among.
The Bitcoin market is constantly evolving, and you need to stay up to date. Before you buy and sell Bitcoin, you should review the security, transaction fees, trade volume and more on the exchange.
We have written this guide to give you a good insight into the Bitcoin market. You will learn everything you need to know about buying and selling Bitcoin or other cryptocurrencies. In addition to buying Bitcoin, there are other ways you can get exposure to the asset.
However, we always recommend buying real Bitcoin and storing them in a secure Hardware Wallet. But in some cases, it can be better with options such as CFD Trading or Binary Options.
If you want to invest in Bitcoin or are interested in Bitcoin Trading, there are many options. For example, there are Bitcoin Exchanges with platforms and tools for trading. At the same time, there are exchanges that are suitable for beginners.
Bitcoin Exchanges has both pros and cons. One advantage is that they are open 24/7 every day. Normal stock exchanges have closing times and days when the market is not traded. One disadvantage is that there are fewer regulations on cryptocurrency exchanges.
In this guide, we help you navigate the Bitcoin market and choose the best Bitcoin Exchange. You will learn everything about Bitcoin trade.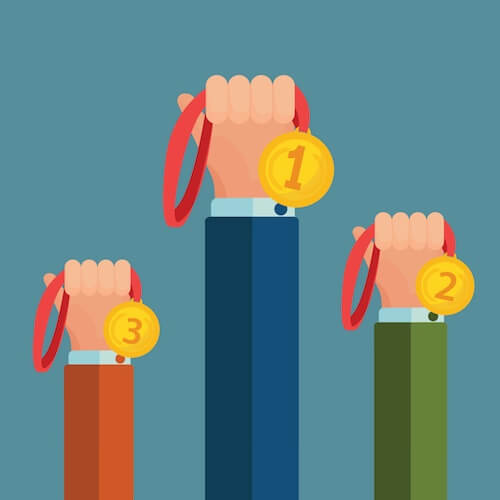 Bitcoin Exchange Options
As said, there are different ways to get Bitcoin exposure. The easiest way is to buy Bitcoin at cryptocurrency exchanges or with a service. With an exchange, there are persons who buy and sells Bitcoin and cryptocurrencies.
There are also companies that offer services that make it easier to buy and sell Bitcoin. Then you buy Bitcoin from the company instead of a person. For example, Coinbase is a corporation that buys and sells Bitcoin for individuals. While Bitfinex is a cryptocurrency exchange where you can buy and sell Bitcoin on the market.
In addition to exchanges, there are other ways to earn money with Bitcoin. You can use binary options which work like betting on the Bitcoin price. There are also Forex Exchanges that offer exposure to Bitcoin using CFDs (Contract for difference).
This means that you don't buy real Bitcoins but instead a contract that reflects the price. Examples of companies offering Bitcoin CFD Trading are Whaleclub and Plus500. Their products are aimed at traders who want to make money by risking their capital when the price fluctuates.
In other words, this is speculation. We recommend that you buy real Bitcoin if you are long-term. Then you also have the option to use your Bitcoins.
Because there are many Bitcoin Exchanges, there are several smaller ones with low trading volume. Whether you want to exchange Bitcoin or other cryptocurrencies, this is important to check. In addition, all cryptocurrencies are traded with Bitcoins. Below we explain why high trading volume is necessary.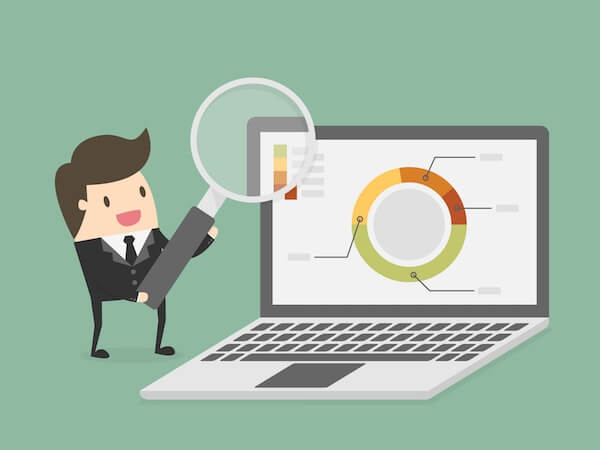 Importance of Trading Volume
Before you choose a Bitcoin Exchange, it's important to look at the trading volume. How big the trading volume is can tell a lot about the exchange. If the volume is not large enough, the price may differ from other places.
It is important to have a high volume of trades in order to have buyers and sellers at all price levels. A low volume may also increase the spread, which means that the price difference between the buying and selling price increases.
In other words, it becomes more expensive to buy Bitcoin and cryptocurrency. If you buy and sell immediately, the transaction fee plus the spread will be your loss. This means that trading volume is extra important if you do many trades.
You pay a premium on the price with a high spread. It's usually minimal amounts, but it will stack up over time and cost you money.
This is why there are market makers on the regular stock exchange. Their job is to find buyers and seller to avoid big price differences.
Because cryptocurrency is a relatively new market, there are not many market makers. Therefore, the price may vary widely at different exchanges. This will be resolved over time when more people start exchanging Bitcoin and cryptocurrency.
The market share of Bitcoin Exchanges and their trading volumes can be viewed here.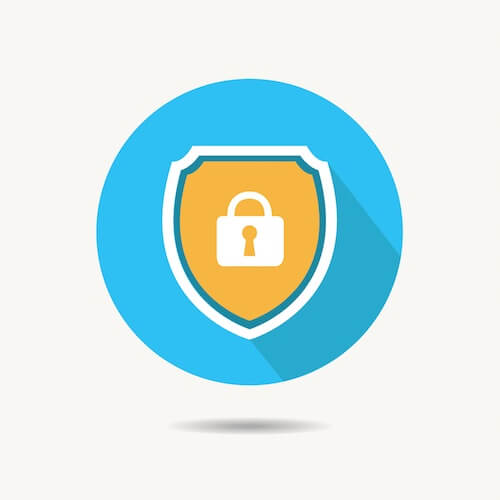 Exchange Security
You should not trade Bitcoin on exchanges that do not prioritize security. Normal stock exchanges have many regulations and are protected with FDIC insurance.
Bitcoin Exchanges don't work the same way. There are little or no regulations in cryptocurrency markets. If their security fails, you can lose your money.
Therefore, you should only trade on Bitcoin Exchanges that has been around for awhile and are reliable. It makes the company that owns the exchange important. A reputable Bitcoin Exchange was Mt. Gox where 70% of all Bitcoin transactions took place in 2013.
However, the exchange was hacked, and all users lost their Bitcoins. Today, Bitcoin Exchanges are still hacked, but the market is more distributed, and security is improving every year. One exchange called Bitfinex was hacked in 2016 but has since then paid back all the money that was stolen.
You should not use the Bitcoin Wallet on the exchange except when you buy and sell cryptocurrency. With this wallet you let the exchange store your private key, this is also called a hot wallet.
We recommend that you use a hardware wallet that is not connected to the Internet, also known as cold storage. To protect your Bitcoin and private keys, avoid hot wallets when you can and use cold storage.
If you have a smaller amount of money in a hot wallet, we would not worry. Otherwise, we recommend that you transfer Bitcoin from your wallet to the exchange when you want to trade. When you're done, you transfer Bitcoin or cryptocurrency back to your own wallet to protect it.
The Bitcoin Exchange should offer the following to protect your account; Two-factor authentication, email encryption, withdrawal protection and e-mail notifications.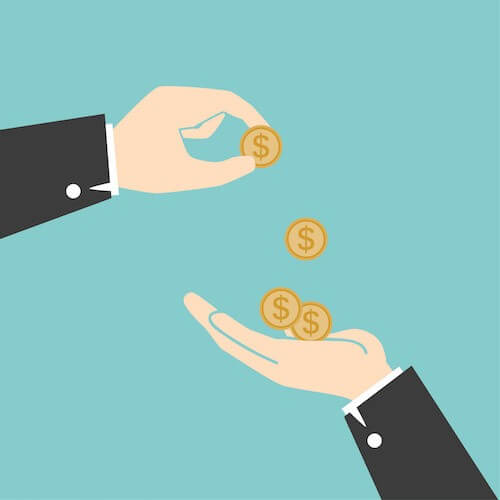 Transaction Fees and Costs
Transaction fees and costs are extremely low on Bitcoin Exchanges. This is one of the biggest benefits and Bitcoin and cryptocurrency exchanges.
With regular banks and stockbrokers, you need to pay high transaction fees and fixed prices annually for your account. Even though the fees are low on Bitcoin Exchanges, you should compare prices.
There are always smaller exchanges that charge too much. You should control costs like the transaction fee. The transaction fee is usually 0.1-1.5%. The fee may vary, depending on whether you are using a trading platform or service.
For example, the exchange CEX.IO has a transaction fee between 0.10% and 0.20% depending on the order size. While a service like Coinbase that makes it easy to buy has a fixed fee of 1.49%.
One of the reasons why transaction fees vary on exchanges is because they have different orders types called makers and takers. Maker is the person who has his order in the order book, which "make" liquidity. Taker is the person who places an order that matches, or "take", the makers' order.
This system is created to increase liquidity and trade volume. It is desirable because it reduces the spread which we talked about earlier.
The other thing you should look at is deposit and withdrawal fees. Deposit fees are usually free of charge, otherwise, it depends on the payment method you use. It's common with a fee to deposit money with your credit card and free with bank transfers.
To withdraw money, it's usually free, but there may be a withdrawal fee. Last but not least, there is usually a currency conversion fee. Just make sure to use the same fiat currency to avoid this fee.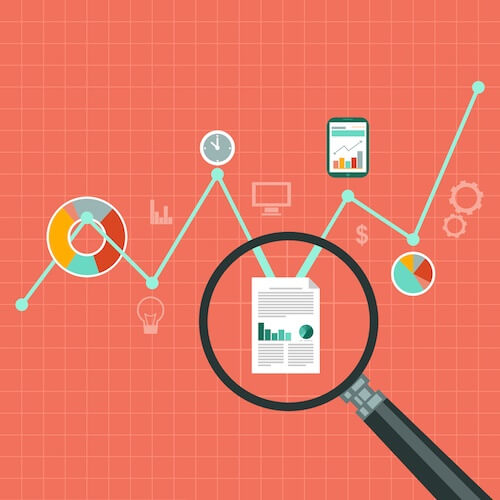 Bitcoin Trading
Bitcoin Trading makes it possible to earn money on the volatility of the price. In other words, you buy something and then sell it for a higher price on the market. Trading is risky business and therefore doesn't fit everyone.
However, if you are interested in Bitcoin Trading, there are several exchanges with good platforms and chart tools. Many traders mean that trading cryptocurrency is easier than the stock market because patterns and trends are more clear.
For example, Bitfinex is an exchange with a good Bitcoin trading platform. You get an interface with real-time prices and chart tools.
Many Bitcoin Exchanges have implemented a popular chart tool called TradingView. This popular program has all the technical indicators and settings you will need for trading.
Another program that is popular for cryptocurrency trading is Coinigy. It's relatively new and simplifies trading by linking multiple Bitcoin Exchanges with their API (Application programming interface).
Because there are so many exchanges, it can be difficult to manage multiple accounts. At the same time, it is important to compare prices at different exchanges if you are an active trader.
Bitcoin Exchanges with trading platforms usually also offer Margin Trading. Meaning that you can borrow money to leverage your trading.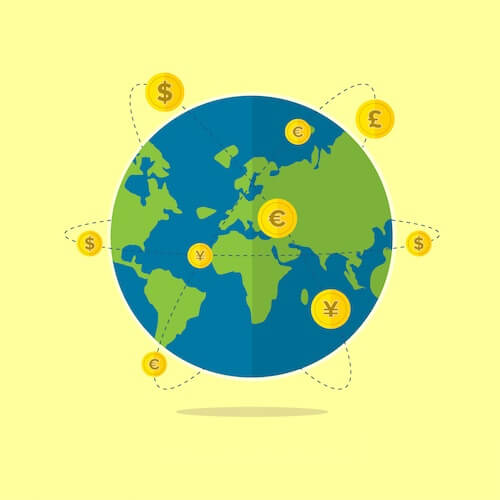 Forex Exchanges
Bitcoin has become very popular, and Forex Exchanges have started to offer products to earn money from Bitcoin. There are both pros and cons of trading on a Forex Exchange instead of a Bitcoin Exchange.
Since Forex Exchanges have been around longer, their platforms are usually more developed. For example, Plus500 offers a demo account that is popular. This can be a good starting point for people that want to get started with trading.
Forex Exchanges have lower fees and costs than trading on the stock exchange. However, most cryptocurrency exchanges are even cheaper than Forex Exchanges.
A Forex Exchange usually offers CFD Trading which reflects the price of Bitcoin. This is not real Bitcoin, but instead a contract increase in value if Bitcoin increase in value. We explain how CFD Trading works in the next section.
We recommend anyone who is long-term to buy real Bitcoin and store them in a secure hardware wallet. But if you already use a Forex Exchange, it can be an easy way to earn money from Bitcoin.
There are several Forex Exchanges offering Bitcoin CFDs, and two popular are Whaleclub and Plus500.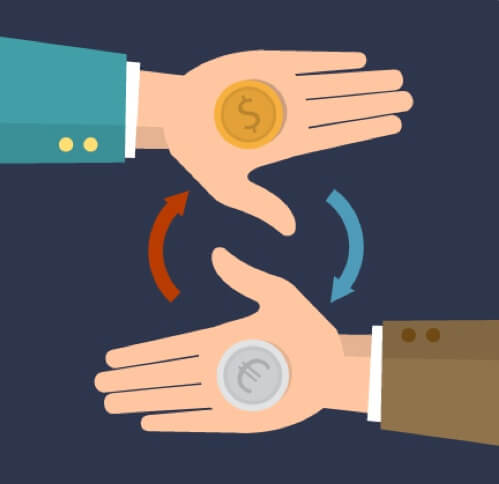 CFD Trading
As said, Forex Exchanges offer something called CFD Trading which is a type of derivative. In this way, people can avoid regulations and expensive costs on the stock exchange.
However, this is for traders and not investors. It is speculation on the price and not an investment in the underlying asset. CFD Trading makes it possible to earn money on the Bitcoin price without having to buy Bitcoin.
CFD stands for "Contract for difference" and is a contract where two counterparties speculate on the price of something. If you buy a contract because you think Bitcoin will increase in price, someone needs to believe the opposite.
In other words, it is a zero-sum game. On the stock market and with real Bitcoin, everyone can earn money because the market is growing. Thus, CFD Trading should only be used to speculate in the short term.
An interesting company that offers Bitcoin CFDs is the exchange eToro. It is a social trading network with millions of users who share their trading positions. With eToro, you can also automatically copy other successful traders.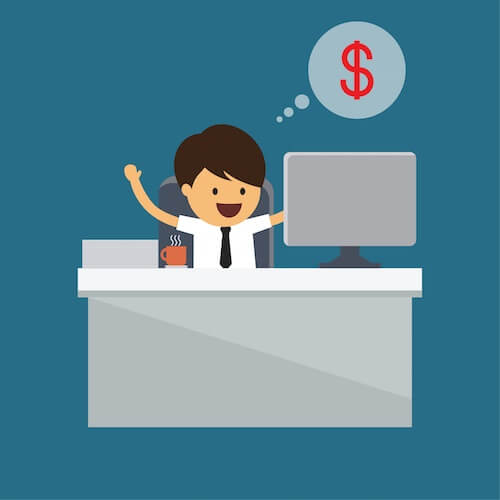 Binary Options
Another product that is common in Forex Exchanges is Binary Options. Is also called digital options, all-or-nothing options or fixed return options (FROs).
These names say a lot about how Binary Options work. Since it is binary, there are two outcomes on the option. Therefore it is called all-or-nothing options. It can be compared to betting because you either win or lose.
There is a fixed return, so you know in advance how much money you can earn or lose. Binary options involve high risk and should not be associated with buying Bitcoin.
We want to explain what Binary Options is since you can earn money betting on the price of Bitcoin. However, you should not confuse Binary Options with investing or buying Bitcoin.
If you want to use or invest in Bitcoin, you should use a cryptocurrency exchange. You can earn a lot of money on Bitcoin Binary Options, but it's short-term and not an investment.
In addition to talking about the risks of Binary Options, it's a way to earn money quickly. Binary options are entertaining in the same way as online casinos and sports betting.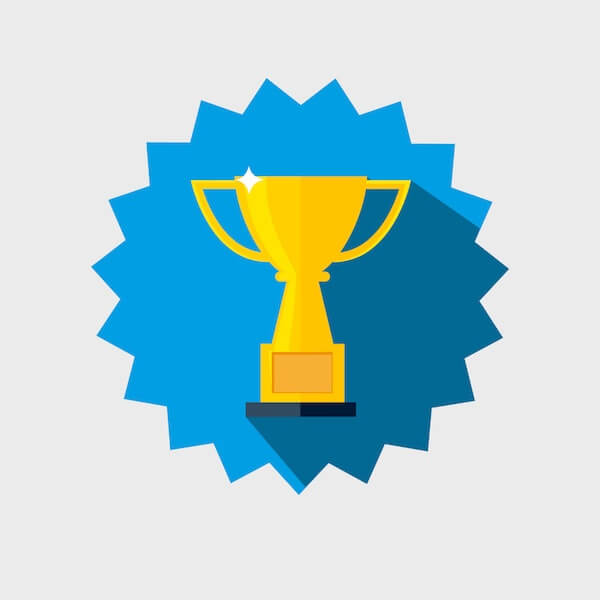 Best Bitcoin Exchange
Which is the best Bitcoin Exchange? There are different answers to that question depending on why you buy Bitcoin.
No matter which option you choose, you should not rely on a single exchange. Different exchanges have different benefits, and it is common to use multiple exchanges for cryptocurrencies.
We suggest using more than one Bitcoin Exchange as prices and trading volumes may vary. As said, you should not store your Bitcoin on your wallet at the exchange.
Lastly, we strongly recommend using a hardware wallet to protect your Bitcoin. Read more about this in this guide.
Frequently Asked Questions
Is your question not answered here? Ask your question below!
Subscribe to our newsletter below for updates. Get exclusive offers and the latest crypto news!
Frequently Asked Questions
Is your question not answered here? Ask your question below!
Subscribe to our newsletter below for updates. Get exclusive offers and the latest crypto news!