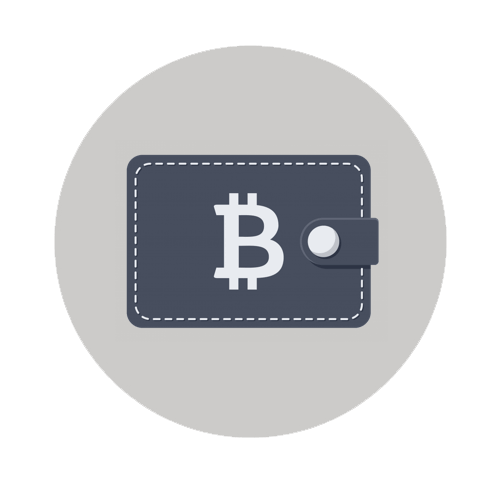 Bitcoin Wallets
All About Bitcoin Wallets and How to Protect Your Bitcoin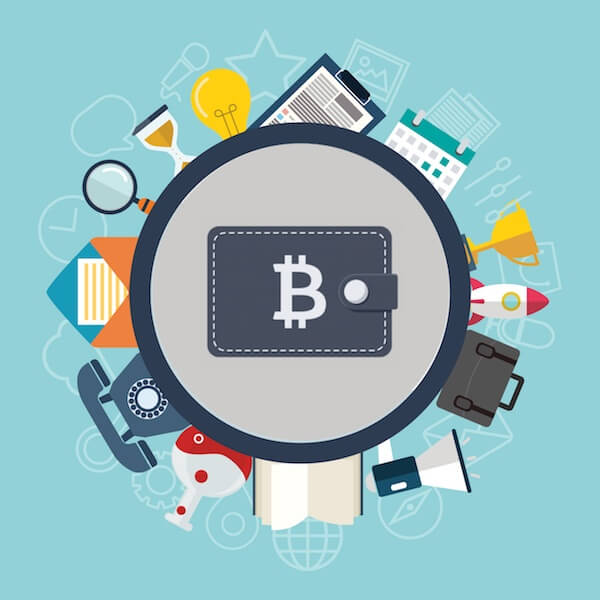 Guide Introduction
Bitcoin works as digital cash, and you need a wallet to store your money. In this guide, we explain everything you need to know about Bitcoin Wallets.
A Bitcoin wallet is used to store, send, receive and list transactions. There are different types of Bitcoin wallets that all have different security.
It's important to know how to handle and store Bitcoin and cryptocurrency in a safe way. We will go through how to store and protect your Bitcoin Wallet.
All Bitcoin wallets have their pros and cons. Using different types of Bitcoin wallets for different purposes is common.
We recommend that you have one Bitcoin wallet for sending smaller amounts and another for storage of your Bitcoin.
This is because security varies and you should not blindly use internet services on the Bitcoin market. Many companies offer easier ways to buy and sell Bitcoin by storing your Bitcoin for you.
If you're going to use a Bitcoin wallet where a third party protects your Bitcoin, you need to trust the company. When not using an internet service, you should transfer your Bitcoin to a private wallet that you protect.
Bitcoin wallets sound more complicated than it is. Once you have a Bitcoin wallet, it's easy to manage Bitcoin and other cryptocurrencies.
This guide will help you choose the best Bitcoin Wallet for you.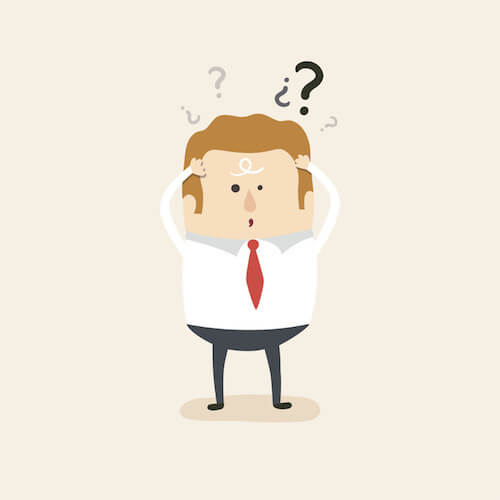 What Is a Bitcoin Wallet?
We have already explained how a Bitcoin wallet can be used. Here we will explain in detail what a Bitcoin wallet is and how it works.
To understand how a Bitcoin wallet works, we need to explain how public and private keys work. A Bitcoin address is like an email account but for digital money. Each Bitcoin address has a public and private key.
The private key serves as your password for access to your email account. While the public key is used to create your Bitcoin address. With that address, you can send and receive money for your Bitcoin wallet.
You access your email account by logging in via the browser, and there you can send and receive emails. Bitcoin works in the same way. Your private key gives you access to the Bitcoin address, and there you can send and receive Bitcoins.
All Bitcoin are stored in a public and common ledger throughout the Bitcoin Network. This means that a Bitcoin wallet does not store Bitcoin, but instead private keys that provide access to Bitcoin in the ledger.
In that way, a better description of Bitcoin wallets would be a keychain instead of a wallet. It stores private keys to transfer and list Bitcoin transactions easily.
Now you understand what a Bitcoin wallet is and how it works. At the same time, different types of Bitcoin wallets store your private keys in various ways.
Next, we talk about different types of Bitcoin wallets and how they are used.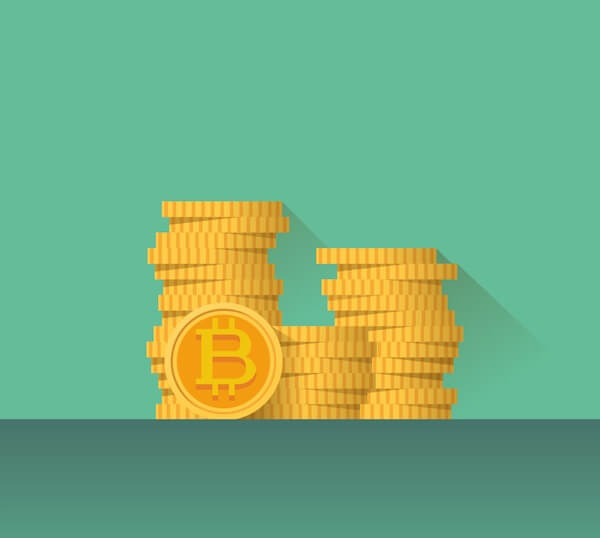 Different Types of Bitcoin Wallets
There are many Bitcoin wallets that can be divided into different types. In some cases, it may be difficult to distinguish different wallets from each other.
Overall there are online wallets, lightweight clients, and full clients. An online wallet (Custodian Wallet), also called a hot wallet, is a wallet protected by a company that keeps your Bitcoin for you. In the same way, as the bank keeps your money.
A lightweight client (SVP client), also called a thin wallet, stores Bitcoin ownership information but doesn't verify other transactions in the Bitcoin network. This is the most common type of Bitcoin wallet because it's easy to use.
Basically, all software wallets and hardware wallets are different lightweight clients that secure and simplify the use of Bitcoin.
Then there are full clients (Full Node), also known as a Bitcoin Core Wallet. This Bitcoin wallet stores a full version of the common ledger and verifies transactions in the network.
The Bitcoin network is secure because Full Nodes verifies all blocks of transactions created by Bitcoin Miners. However, storing and continuously updating the ledger takes time and requires a large-capacity device.
Last but not least, there are physical wallets. For example, if you save your private key on paper. A physical wallet is one of the safest options if you can store and protect it properly.
Below we review all Bitcoin wallets and explain the pros and cons.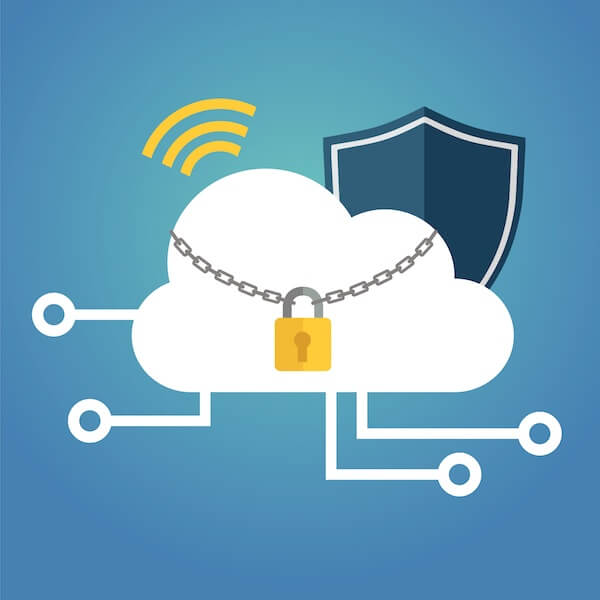 Online Wallets (Hosted)
Bitcoin online wallets are available on the internet, meaning that the wallet is stored on a third party server.
This makes it easy to buy and sell Bitcoin because you can use it on all your different devices. At the same time, there are higher risks. Therefore, it is called a hot wallet.
When buying and selling Bitcoin, almost everyone uses an online wallet because they are connected with your account on exchanges and platforms.
There are hundreds of exchanges and companies where you can buy and sell cryptocurrencies. For example, you can buy Bitcoin through the company Coinbase and the exchange CEX.IO, which both use online wallets.
Basically, there are three risks with a Bitcoin online wallet. First of all, these wallets are more vulnerable to hackers because they are connected to the internet.
Security is improving every year on cryptocurrency exchanges, and many use cold storage of Bitcoin as mentioned above. This means that private keys are stored on hard drives that are not connected to the Internet.
These are measures that protect your money from hackers. However, it's still safer to use a hardware wallet for storing Bitcoin.
Therefore, you usually use an online wallet together with a hardware wallet. We will explain how a Bitcoin hardware wallet works below.
The other two risks with an online wallet are that the company can go bankrupt and that it is not anonymous.
If the company that keeps your cryptocurrency goes bankrupt, you will most likely lose all your Bitcoin and cryptocurrency. At the same time, you can't use all exchanges anonymously because many companies require identification and private information from users.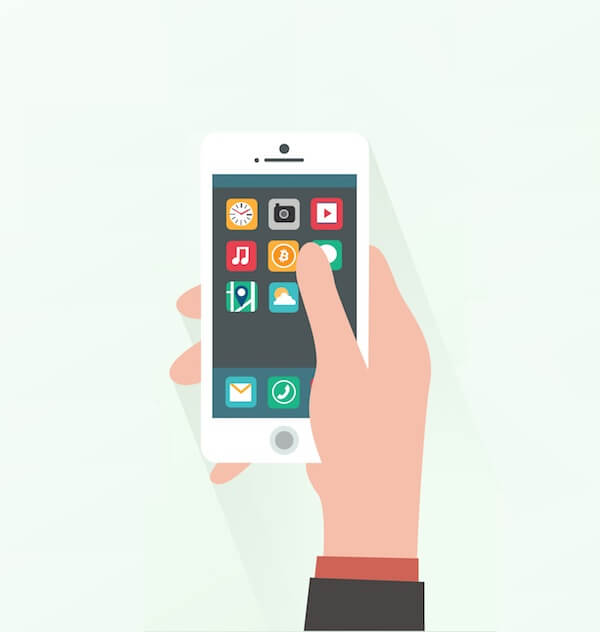 Software Wallets (Mobile)
Another option is Bitcoin Software Wallets, which may be an app on your smartphone. It gives you full control over your wallet because your private keys are stored on your own hard drive.
For example, Bitcoin Core Wallet (Bitcoin-Qt), which is a full client, is also a software wallet. When you download that wallet, you get the latest version of the entire ledger on the Bitcoin network. Today, it requires over 100GB of space, and you should have fast internet connection.
Here you can download Bitcoin Core on your computer. We don't recommend that wallet for beginners. At the end of the guide, we will tell you which Bitcoin wallet we recommend depending on your situation.
With a software wallet, you control your own private keys compared to an online wallet. This has both pros and cons. The biggest advantage is that you decide yourself over the Bitcoin Wallet and that it's anonymous. No third party can close down or block your account.
The security compared to an online wallet varies. Since cryptocurrency exchanges stores many Bitcoin, it becomes a target for hackers. At the same time, their job is to secure your money.
When you have a software wallet on your mobile, you are responsible for the security. The most important thing when using your hard drive is to backup your software wallet.
It's easy to use a software wallet on your mobile as a payment method. However, if you want to buy Bitcoin, the best option is to use an online wallet on a Bitcoin exchange.
A software wallet on your computer or mobile phone is user-friendly but not the safest option. If you break your phone, you can lose all your Bitcoin.
Don't forget to backup your Bitcoin wallet!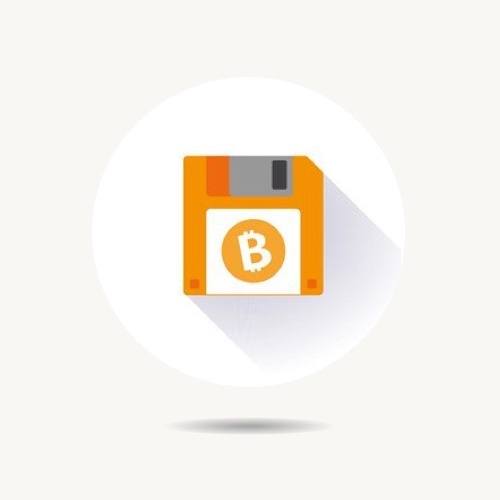 Hardware Wallets (Offline)
A Bitcoin Hardware Wallet is a device that is built to be a wallet. This means that it's designed to be safe.
You can't install other software on it, which prevents many security issues with computers. You don't have to worry about malware and viruses on your Bitcoin wallet.
When using a hardware wallet, you connect it to your computer and use an encrypted password to transfer Bitcoin and cryptocurrency.
In other words, a hardware wallet is not connected to the Internet, making it extra safe. You don't have to worry about hackers because a hardware wallet uses cold storage of Bitcoin. Meaning that your private keys are stored offline without internet connection.
A hardware wallet has the best balance between high security and ease of use. It's both easy to use and the safest Bitcoin wallet you can buy.
You should use a hardware wallet together with an online wallet at Bitcoin exchanges.
When you're finished with trading at exchanges, it's safest to transfer your Bitcoin and cryptocurrencies to a hardware wallet to protect them.
The company making the hardware wallet has to be reliable, there are scam wallets on the market. At the end of this guide, we have listed the most popular and safest hardware wallets you can buy.
When your wallet is delivered to you, you need to check that it is unopened and unused. You will also get a recovery password that you use if something happens to your wallet.
We recommend everyone to buy a Bitcoin hardware wallet. The most popular wallet currently is Ledger, which is manufactured by a well-known company.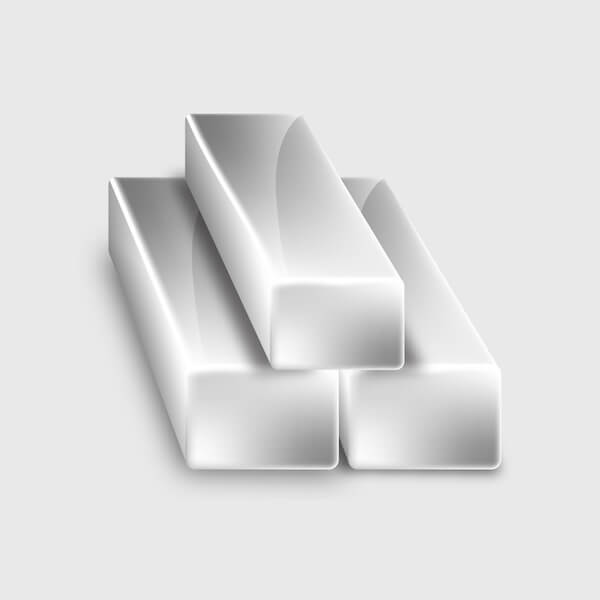 Physical Wallets (Paper/Metal)
There are also physical Bitcoin wallets where you save your private key on paper, metal or similar. Writing your code on a piece of paper or keeping it on a piece of metal can be very safe if you store it properly.
At the same time, you lose the good user experience that other Bitcoin Wallets have. If you want to store Bitcoin in a safe without using them, physical wallets can be a good option. But it requires that your wallet is created safely and that you can protect it properly.
The risks with physical wallets are when creating it and transferring money from it. You need to use a software on a computer to generate a physical wallet, and there is a risk that your wallet will be exposed to malicious code.
The same applies when transferring Bitcoin from the physical wallet. If you don't sell the entire wallet in real life, you need to use a device connected to the internet that may contain dangerous programs or viruses. In that way, a hardware wallet is safer because you can't install any other software on it.
If you're using a Bitcoin paper wallet, it works like regular cash. If they are destroyed by water or by fire, you have lost your money. Here is an open source program for creating a Bitcoin paper wallet.
Because you control your own money with a physical Bitcoin wallet, you don't need to trust any third party. At the same time, you are responsible for storing and protecting your Bitcoin. Not having to trust any company is probably the biggest advantage of a physical wallet.
But as we said before, a hardware wallet is the best solution for most people. The ultimate solution is to use a hardware wallet along with metal storage for your recovery password.
The security of a physical wallet depends on how you store it. Below we review how to store and protect your Bitcoin safely.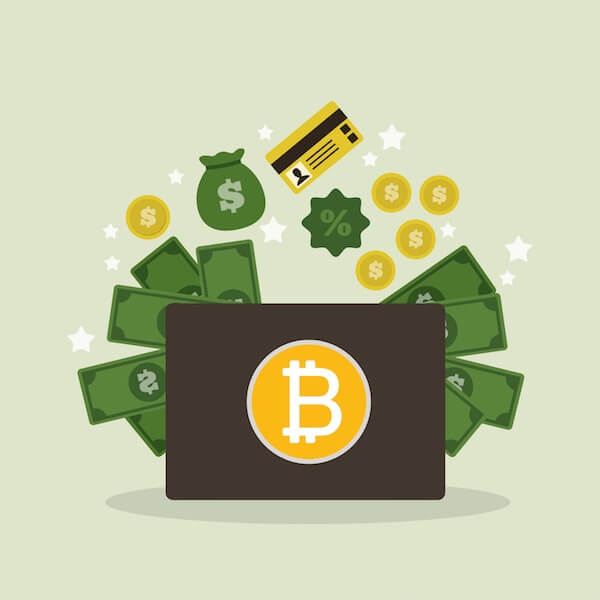 How to Store Your Bitcoins
Whichever Bitcoin wallet you use, you need to store it safely. Do not forget to backup your Bitcoin wallet, so you don't lose your Bitcoin.
Because some wallets use internal hidden keys, it's not enough to backup your private key attached to the public address.
To make sure you can restore your Bitcoin, you need to backup the entire wallet. When you have a backup, you should keep your Bitcoin wallet and the backup at different locations.
If you keep your Bitcoin wallet or backup on a hard drive, it needs to be encrypted. We strongly recommend that you use a device that is not connected to the Internet, also called cold storage.
Protecting your Bitcoin wallet against computer viruses and hackers is important. With cold storage, your private keys are isolated on a hard drive.
All Bitcoin wallets that are connected to the Internet are vulnerable to malicious software and hackers. We recommend using multiple Bitcoin wallets to spread the risks.
Most importantly, you should not use an online wallet or software wallet to store large amounts of Bitcoin and cryptocurrencies. In that case, use a hardware wallet or other cold storage.
We've said it before and say it again. The safest Bitcoin wallet that is also user-friendly is a hardware wallet. Then your have safe storage of your Bitcoin.
Securing Your Bitcoin Wallet
For your Bitcoin wallet to be safe, you should use cold storage as we discussed above. It is to protect your private key that you use to prove ownership of your Bitcoin.
In other words, do not share your private key with anyone! If you use an online wallet, you allow a third party to protect your private key. However, if you store large amounts of Bitcoin or cryptocurrency, you should have control over your own Bitcoin wallet.
Although Bitcoin exchanges use a lot of resources to secure your online wallet, the risk of hackers never disappears. An example of this is the exchange Mt. Gox who lost Bitcoin worth hundreds of millions of dollars.
In addition to using a hardware wallet with cold storage, there are additional security measures. First of all, you should use a strong password. We recommend a password with over 15 characters.
Bitcoin also includes a multi-signature feature that allows multiple independent approvals to be required before a transaction can be completed. This can be a useful tool for organizations to give users access without being able to withdraw money.
Companies and exchanges offering online wallets usually use more security measures besides a regular password. We strongly recommend using two-factor authentication (2FA), which serves as an additional protection.
It's easy to setup two-factor authentication with Google Authenticator. For additional security, they can offer functionally like specific IP addresses for withdrawal of funds. Email notifications at login and suspicious activity on your wallet. Time limit for withdrawal and similar protection.
We would not worry too much if you don't keep large amounts of money on an online wallet. Don't store Bitcoin at exchanges or companies. Instead, transfer your money to a private Bitcoin wallet.
Bitcoin is freedom, but you're responsible for the security. With great power comes great responsibility.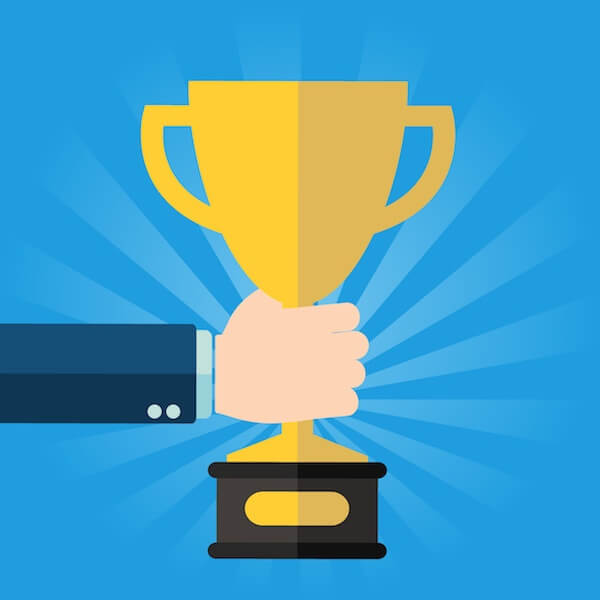 Which Is the Best Bitcoin Wallet?
We have mentioned several times that the best type of Bitcoin wallet is a hardware wallet because it is both easy to use and very secure. However, we can't tell you which is the best Bitcoin wallet on the market.
You will use several Bitcoin wallets that have different security and user experience. Different types of Bitcoin wallets work better and worse in various situations. Below we go through different kinds of wallets and explain when they are better than others.
If you are serious about Bitcoin and cryptocurrency, you should buy a hardware wallet. It's the safest Bitcoin wallet to use when you want to save money and protect your money from inflation.
Your primary savings should be stored and protected in a hardware wallet. That means you own and control your own money. Your bitcoin is stored in the same way as if you have gold at home.
Below we have listed the most popular and safest hardware wallets on the Bitcoin market.
Frequently Asked Questions
Is your question not answered here? Ask your question below!
Subscribe to our newsletter below for updates. Get exclusive offers and the latest crypto news!
Here You Can Buy a Bitcoin Wallet
These Are the Most Popular and Safest Bitcoin Hardware Wallets on the Market

Ledger
Secures your cryptocurrency
Available with touchscreen
Trusted company
Easy to get started
€95 & free shipping!

TREZOR
The original hardware wallet
Well-established company
Minimalistic & sturdy design
Easy to use
€89 plus shipping

KeepKey
Reliable hardware wallet
Premium package
Slim & solid design
Easy to setup
$129 plus shipping