WHICH IS BETTER? Bitcoin Cash vs Ethereum A Complete Comparison and All Pros/Cons of Bitcoin Cash vs Ethereum
Bitcoin Cash (BCH) versus Ethereum (ETH)? What are the main differences? Which of them is the better investment? Bitcoin Cash and Ethererum are among the most widely discussed cryptocurrencies. We receive many questions about them and have therefore written this comparison guide!
It's not easy to understand all the differences and choose between Bitcoin Cash vs Ethereum. This guide answers all your questions! You will find a side-by-side comparison table, all pros and cons, investment tips and much more. You will also learn the history behind Bitcoin Cash and Ethereum and how to store them safely.
Which should you buy? This is the most common question our visitors ask us. Don't worry we will help you answer that question. For obvious reasons, comparing both coins is akin to comparing oranges and apples. Therefore we have done in-depth research on Bitcoin Cash vs Ethereum.
Let's begin by looking at our side-by-side comparison →

CHAPTER 1
Side-by-Side Comparison

CHAPTER 2
Bitcoin Cash → Pros, Cons & Investing Ideas

CHAPTER 3
Ethereum → Pros, Cons & Investing Ideas

CHAPTER 4
Differences of Bitcoin Cash vs Ethereum

CHAPTER 5
Bitcoin Cash vs Ethereum - Which Is Better?

WINNER
Buy Cryptocurrency Here

FAQ
Frequently Asked Questions
Top 3 Crypto Exchanges
- December 2023
#

Most Popular

Exchange
Rating
Services
Deposit / Withdraw
Fees / Spread
Why Open Account?

98

All-in-One

Low

$0 / $5

Low

1.00% / ~0.50%

Best US crypto exchange → secure, easy and lowest fees
23 million customers globally
Open an account in 3 minutes

80

Read Review

Exchange

Low

$0 / $2

Mid

1.49-3.99% + ~0.50%

Good exchange for beginners
Well-established and reliable
Easy to get started

80

Exchange

Low

Mid

Leading broker in the US
Trade bitcoin, ethereum, litecoin and more
Offers many trading tools

4

78

Exchange

Mid

Low

Professional crypto exchange
Many altcoins available
Very low fees

5

75

Exchange

Low

Mid

Easy to change between coins
Exchange over 200+ coins
Coins sent directly to your wallet

6

72

Exchange

Low

Mid

Buy with debit and credit card
Round-the-clock support
Worldwide access

Only Crypto: No Fiat Deposits (USD/EUR)

7

70

Exchange

Low

Mid

Multi-asset platform
Trade between assets
Low spreads

8

70

Exchange

Low

Mid

Instant exchange of crypto
Offers total anonymity
24/7 support service

9

70

Exchange

Mid

Low

Buy bitcoin with credit card
Offers 200x trading leverage
Get 12% interest on crypto

10

66

Read Review

Exchange

Mid

Low

Crypto trading platform
Offers 100x trading leverage
30+ assets in one account

11

65

Seller

High

$0-25 / 0.10-0.90%

High

3.90-8.99% + 2.00%

Buy Bitcoin instantly
Pay with credit/debit card
Easy to get started

12

62

Exchange

Mid

Mid

Reliable crypto platform
Margin trading & chart tools
New users get 100 free Doge

13

60

Exchange

BTC

Deposits only crypto

Low

Global crypto exchange
400+ available cryptocurrencies
Customizable dashboard

14

57

Exchange

High

High

Buy crypto with credit card
Easy registration process
Full legal compliance

15

57

CFD

Low

Mid

CFD trading platform
9 years of trading experience
Up to 1:100 leverage

16

55

Exchange

BTC

Deposits only crypto

Low

Crypto exchange for high leverage
100% anonymous trading
Offers advanced features

Only Crypto: No Fiat Deposits (USD/EUR)
Welcome to CryptoRunner! I'm David Andersson, co-founder of this site.

We understand that cryptocurrencies can be confusing and frustrating. That's why we are here to help you.

Keep reading!

CHAPTER 1
Side-by-Side Comparison
---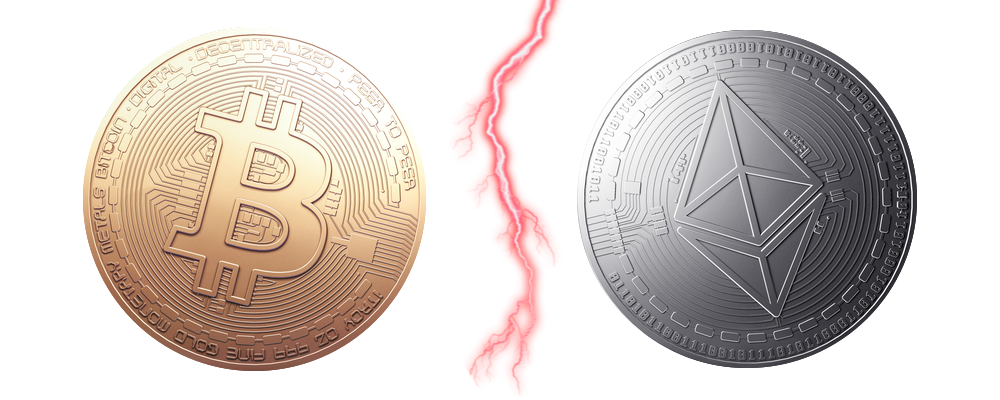 The summary table below shows some important figures to compare. Which numbers are the most important? That depends on who you ask. You should continue reading the guide to learn about all the differences. If you want to choose the best cryptocurrency for you, it's not enough to compare some numbers. However, let's start by comparing Bitcoin Cash with Ethereum →
Bitcoin Cash vs Ethereum
| | Bitcoin Cash | Ethereum |
| --- | --- | --- |
| What is it? | Digital currency | Digital currency / Blockchain platform |
| The Founders | Roger Ver along with a group of Bitcoin activist, developers and miners | Vitalik Buterin |
| Launch Date | August 1, 2017 | July 2015 |
| Total Supply | 21 million | 18 million per year |
| Hashing Algorithm | Scrypt | Ethash |
| Block Size Limit | 32MB | 1 MB |
| Block Confirmation Time | 10 minutes | ≈ 15 seconds |
| Block Reward | Halved every 840,000 blocks | 5 tokens per block |
| Average Blocks per hour | 6 | 170 |
| Smallest Unit | 0.00000001 BCH | 1 Wei = 0.000000000000000001 ETH |
| Normal Description | Bitcoin clone | Programmable contracts and money |
CHAPTER 2
Bitcoin Cash → Pros, Cons & Investing Ideas
---
History of Bitcoin Cash
Bitcoin Cash is a cryptocurrency that was born August 1, 2017. But how did it come into existence and by whom? The answer to these questions takes us back to the flagship cryptocurrency itself, Bitcoin.
This incredible innovation was introduced in October 2008 by an anonymous person (or group of people) known as Satoshi Nakamoto. Years later, when Bitcoin started gaining recognition, the network became overloaded with transactions, thus leading to high transaction fees at the time. What was the result?
Bitcoin Cash offers lower transaction fees
BTC then came under a lot of sharp criticism for this scalability (block size) issues, which then resulted in a lot of infamous debates that were both politically and ideologically motivated.  For the uninformed, Roger Ver along with a group of Bitcoin activist, developers and miners then decided to solve this pressing issue by hard forking or tweaking the original Bitcoin blockchain. This hard fork at block 478558, gave birth to two distinct chains known as Bitcoin Cash (BCH) and Bitcoin Core (BTC).
It is worthy of note, that Bitcoin Cash network was hard forked on November 15, 2018. The split resulted in two Bitcoin SV and Bitcoin ABC. At the moment, the developers behind Bitcoin Cash are making plans to once again, hard fork or upgrade the network.  In a nutshell, Bitcoin Cash originated from Bitcoin. If you haven't, read our extensive guide to know how Bitcoin works.
What is a "Hard Fork"?
A hard fork is the term used when one cryptocurrency is divided in two. It usually occurs when a radical change is made on a cryptocurrency's existing protocol or code, thus resulting in both an old and new version of the cryptocurrency.
What are the changes that make all the difference between BCH and BTC? We will find the answer in this Bitcoin Cash vs Ethereum comparison guide. Next, let us view all the pros and cons with Bitcoin Cash →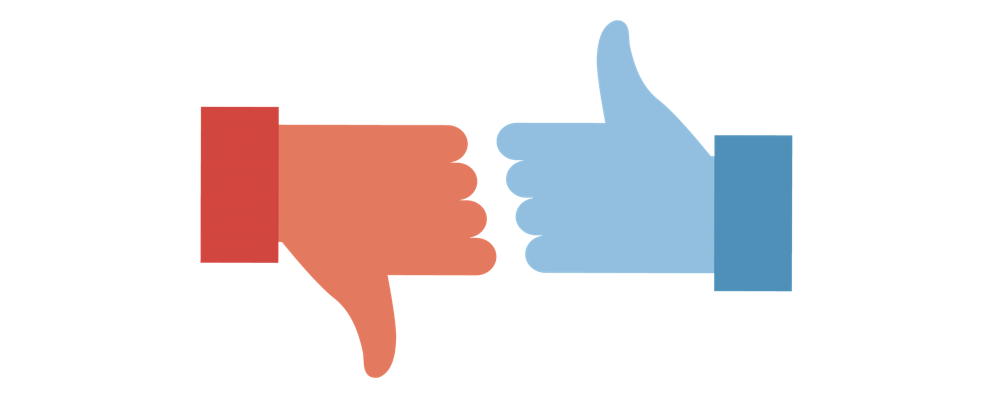 Bitcoin Cash Pros & Cons
If you are looking to invest in Bitcoin Cash, the following reasons may impress you.
Pros of Bitcoin Cash
Speed and Block Size: Bitcoin Cash has upgraded its block size from 8MB to 32MB, making it more scalable. This means that more and more people can use the network without congestion, unlike BTC. This has also resulted in BCH's transactions getting validated and processed quickly with cheaper transfer fees.
Major Crypto Exchanges Support BCH: A majority of top crypto exchanges have listed Bitcoin Cash, thus making it easy and convenient to buy and sell BCH.
Mining: The team behind Bitcoin Cash has created a new algorithm dubbed DAA which stabilizes the difficulty fluctuations, as well as to ensure that blocks are mined on a regular basis. This algorithm protects BCH against timestamp attacks.
Protection against Replay and Wipeout: Bitcoin Cash uses a hash algorithm that was designed with safety to ensure that replay attacks or wipeouts between the two chains are no longer possible.
Cons of Bitcoin Cash
Regardless of all the advantages, we have just mentioned, Bitcoin Cash also has some disadvantages that have resulted from the hard fork. Take a look:
Bitcoin Cash is centralized: This is one of the major issues of Bitcoin Cash. Centralization contradicts the concept behind blockchain. Four mining pools were found controlling more than 50% of the total hash power and this, however, could result in a 51% attack.
Large Block Size: While the benefits of bigger block size are very clear, speedier transactions and lower fees, the biggest setback is that a huge block size wastes a lot of data storage space. This, however, comes with a cost.
Low Adoption Rate: Currently, crypto investors do not have much confidence in Bitcoin Cash as they do not consider it as a long term asset. As a result, BCH suffers low adoption rate despite having Roger Ver and Jihan Wu as its backer. And as we know, the higher the adoption rate, the higher the investment potentials of any cryptocurrency. This has a lot to do with the fact that BCH is a newer coin than Ethereum and Bitcoin.
Having considered the advantages and disadvantages of BCH, the question probably weighing on your mind is, is it worth investing in? We've also shared our viewpoint in this Bitcoin Cash vs Ethereum guide →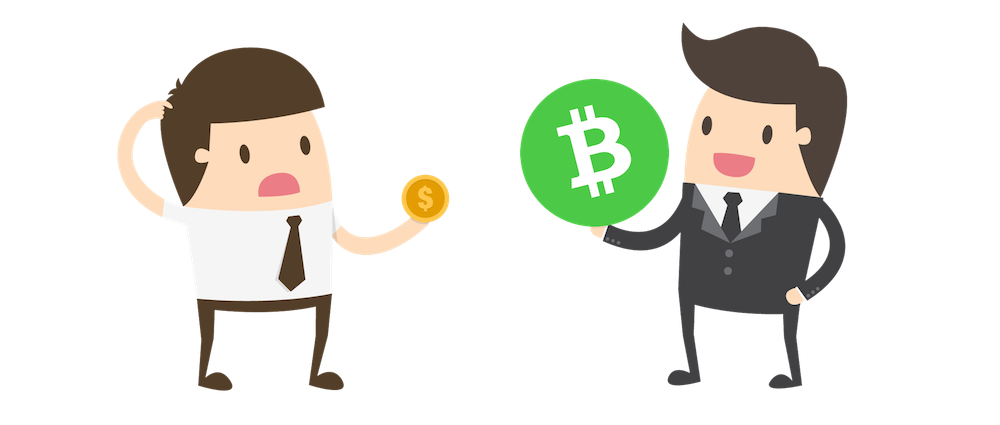 Should I Invest in Bitcoin Cash?
To answer this question, we will have to compare Bitcoin and Bitcoin Cash again as the later originated from the former. You will learn more about Ethereum in the next section. For practical reasons, BCH transactions on the blockchain are significantly faster and cheaper, thus making the asset easy to use.
However, Bitcoin, being the flagship cryptocurrency, enjoys a high degree of mainstream adoption and is currently the greatest proven store of value in the crypto market. Therefore, we can reach a reasonable conclusion that both Bitcoin (BTC) and Bitcoin Cash (BCH) can remain in the crypto industry as staples as they continue to evolve and mature.
As a matter of fact, Bitcoin Cash is capable of becoming the major tool for transactions and moving money around as its adoption rate increases. Moreover, Bitcoin, which is considered as digital gold can continue to be used as a store of value. Together, BCH and BTC stand to grow in value and adoption over time, thus, making Bitcoin Cash a good part of your cryptocurrency investments.
Knowing the differences between BTC and BCH can help you in making a sound decision on how you want to invest or use Bitcoin Cash. Do you want to buy Bitcoin Cash? We recommend to follow our step-by-step Bitcoin Cash buying guide here →
CHAPTER 3
Ethereum → Pros, Cons & Investing Ideas
---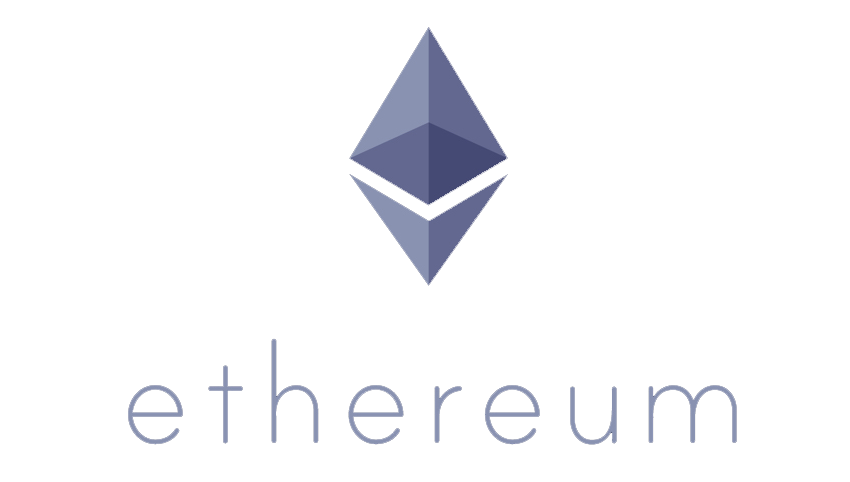 What is Ethereum?
Don't get it twisted! Ethereum is not only a cryptocurrency as it is often thought. Rather, it is an open source platform which runs on blockchain technology. This decentralized platform enables the creation and distribution of small computer programs known as smart contracts and decentralized applications (Dapps).
These applications run exactly as they have been programmed, eliminating any possibility of manipulation, censorship, downtime, or even the interference of a third-party.
Launched back in 2015 by Vitalik Buterin, a programmer from Toronto, Canada, Ethereum has its own digital currency which is known today as Ether (ETH). It is worth remembering that 2017 was a remarkable year for Ethereum alongside other cryptocurrencies.
At the beginning of that year, the price of ETH started merely at $10 but later rose and reached its all-time high at around $1,400. At the moment, however, the price has dropped drastically.
If you want to understand Ethereum in detail, we have explained how everything works in this Ethereum beginner guide!
What Are Smart Contracts?
Smart contracts are computer programs that are powered by the Ethereum blockchain. This algorithm autonomously performs tasks like buying and selling between two persons within an application. The beauty of smart contracts is that once initiated, they carry out their commands without third-party interference, thus resulting in transparent performance and credible transactions. This concept has made Ethereum distinct from Bitcoin Cash.
Having said that, we will now carefully examine the pros and cons of Ethereum in this Bitcoin Cash vs Ethereum debate.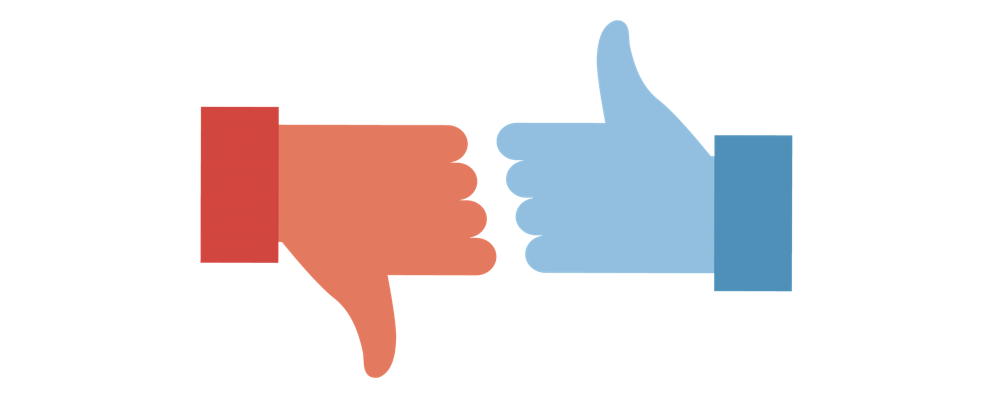 Ethereum Pros & Cons
There are several reasons that will make you want to invest in Ethereum as most of them come from its merits. Let's consider them.
Pros of Ethereum
Notable Backers: The Ethereum blockchain has the backing or support of people who are influential in the venture capitalist market. However, there were many early Ethereum investors who aren't publicly known today.
Immutability: Achieved via the PoW mechanism, Ethereum blockchain is immutable, hence, third parties are incapable of modifying data on ETH blockchain.
Secure: The combination of the PoS Consensus Protocol and the blockchain's cryptographic methods makes the system impermeable, thus keeping it safe from hackers and manipulations.
No Downtime: There will be no downtime for smart contracts, as well as applications based on the Ethereum blockchain as the server would never shut down.
Regulation: Ethereum has greater regulatory compliance as the SEC do not consider the coin as security.
Easy to use: With a smart contract, ERC20 token creation can be done easily and fast.
As you can see, the advantages of using the Ethereum decentralized platform are countless. However, what are the downsides?
Cons of Ethereum
It is important to take every good thing with a pinch of salt and Ethereum is hardly any different. Let's take a quick look at the major problems plaguing Ethereum:
Functionality: Ethereum blockchain functionality cannot be enhanced, but rather, you can only add to its development.
Dependence: Ethereum over-reliance on its founder and this could negatively affect the development should anything happen to Buterin.
Speed: Ethereum's current PoW algorithm makes transaction speed slower, thus making it susceptible to congestion.
Emerging Competition: There are many new competitors who are currently learning from the flaws of Ethereum.
Transition to PoS Algorithm: Ethereum blockchain's transition from PoW to PoS has been delayed for a long time and it is somehow impacting negatively on the network's reputation.
Note: Ethereum core developers have said earlier in May, that the first stage of transition to a PoS should be completed in 2019. PoS is purported to be more energy-efficient than PoW, as such, shifting should result in more scalability, security and economic efficiency.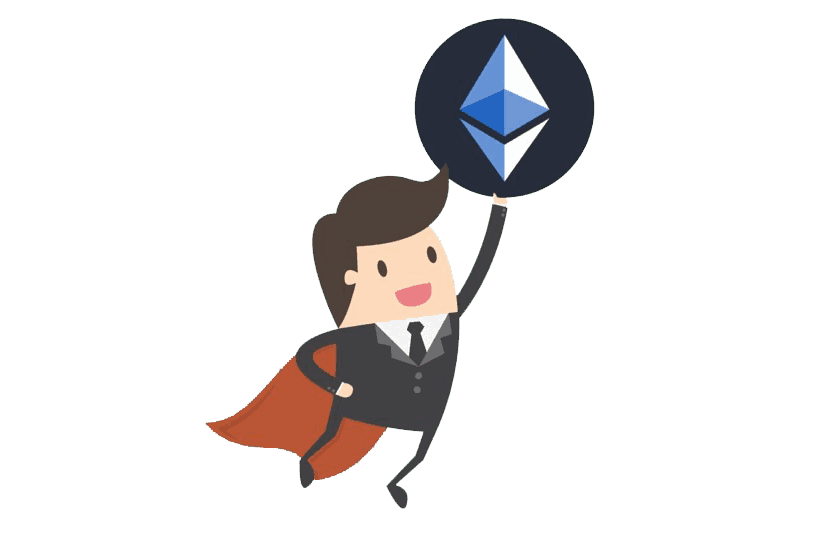 Is Ethereum a Good Investment?
After examining the upsides and the downsides of Ethereum, we can reasonably answer yes! So if you are looking to invest in a new cryptocurrency, then you want to consider Ethereum.
If you're going to invest in cryptocurrency, Ethereum is an obvious choice. It's one of the world's largest cryptocurrencies for a reason. You can clearly see for yourself that the advantages surpass the disadvantages.
Recently, Ethereum price has shown signs of recovery from the bear market as many companies now accept Ethereum payments. This is an indication that the Ethereum network is trusted by many and popular, thus, the adoption rate is growing. At the moment, Ethereum is one of the most exciting technologies in the crypto community.
Do you want to buy Ethereum? We recommend following our step-by-step Ethereum buying guide here →
CHAPTER 4
Differences of Bitcoin Cash vs Ethereum
---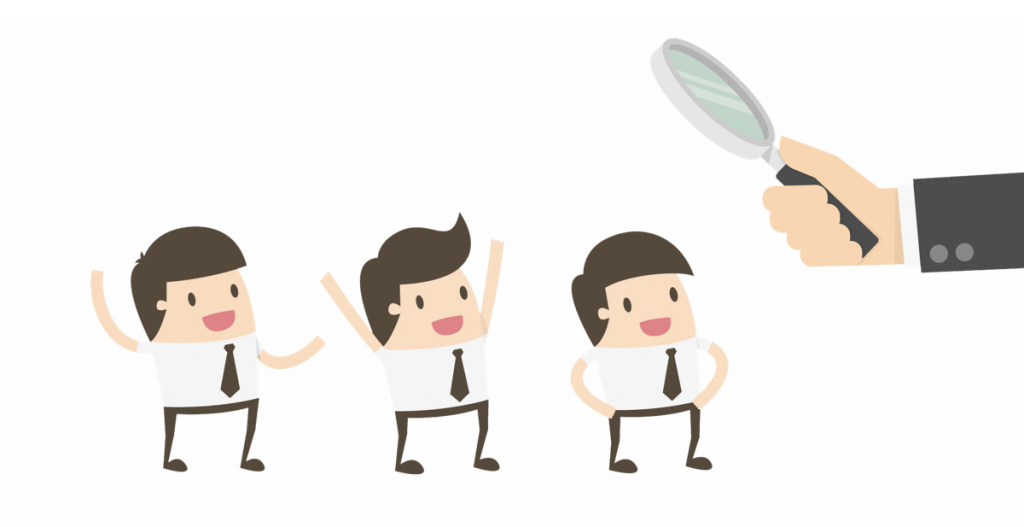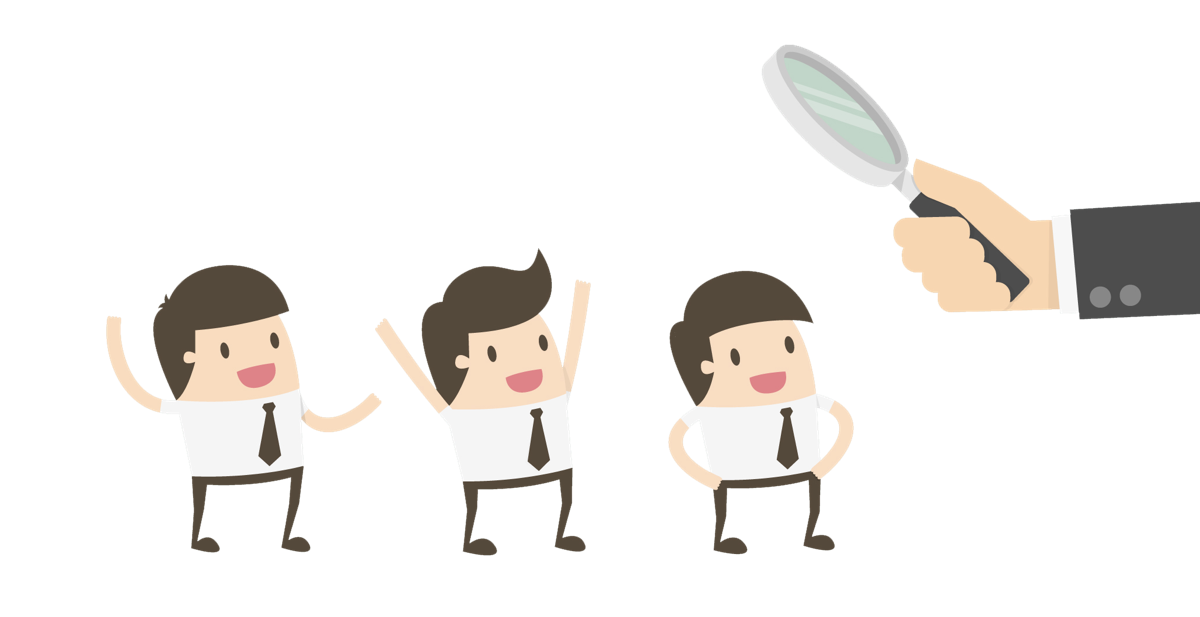 When it comes to the difference between Bitcoin Cash vs Ethereum, what is actually being compared against each other is the potential that both cryptocurrencies undeniably have.
Launch Date: While Ethereum was issued and officially introduced back in 2015, Bitcoin Cash was launched two years later at the beginning of August of 2017. That means Ethereum has an advantage of two years.
Scalability: When it comes to scaling, how is Bitcoin Cash vs Ethereum different? At the moment, Bitcoin Cash's 32MB block size is larger when compared with Ethereum's 1MB block size. Also, while new Bitcoin Cash's blocks are generated every 10 minutes, Ethereum blocks confirmation time is set to just 15 seconds.
Mining: Bitcoin Cash uses Bitcoin's SHA-256 hashing algorithm, which can be performed efficiently with special mining hardware, known as Application-Specific Integrated Circuits (ASICs) and is stronger than CPU or GPU mining. Meanwhile, Ethereum uses Ethash as its hashing algorithm, which is memory intensive. This means miners can quickly generate hashes stored on Ethereum blockchain. This also allows for Ethereum to have greater mining decentralization.
Hard Forks: Bitcoin cash hard forks split into two distinct entities, Bitcoin ABC and Bitcoin SV. Bitcoin Cash developers are now making plans to upgrade the network again. Meanwhile, Ethereum Classic is the successful Ethereum offshoot. This radical change to the protocol requires all users to upgrade to the latest version of the protocol software.
Purpose: While Bitcoin Cash is a medium of payment, Ethereum, on the other hand, is beyond that as you can use its programming platform to facilitate smart contracts and create distributed applications (dApps).
Fees: Ethereum transactions cost, which is known as Gas, is based on the storage space, computational complexity, and bandwidth use. On the other hand, Bitcoin Cash transaction fees are measured based on the current network condition and their block size.
After considering these differences between Bitcoin Cash vs Ethereum, which is better? We will try to help you answer that question →
CHAPTER 5
Bitcoin Cash vs Ethereum - Which Is Better?
---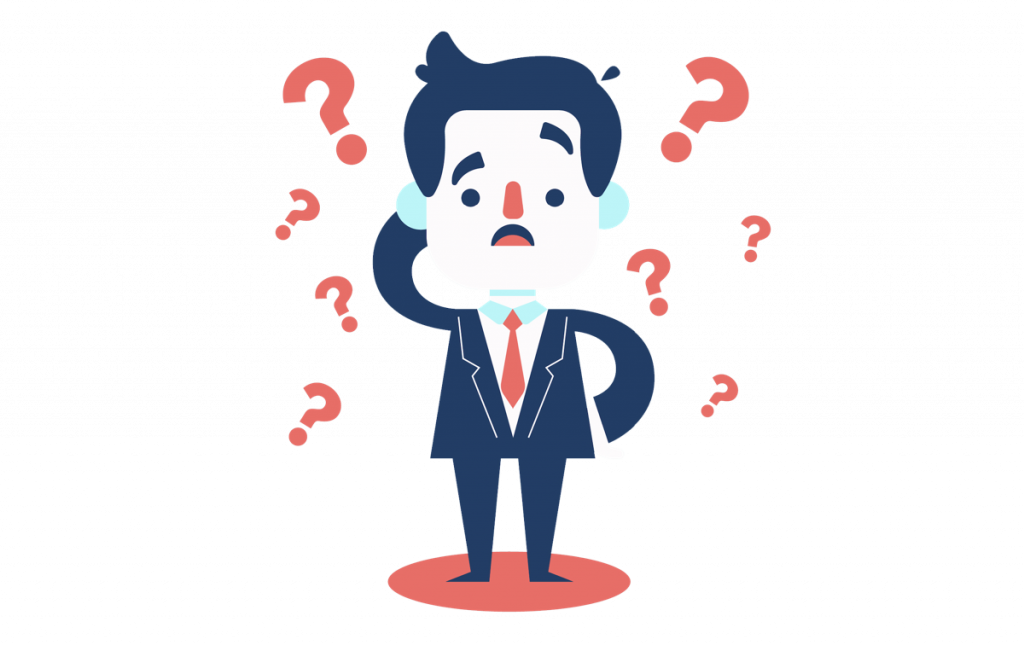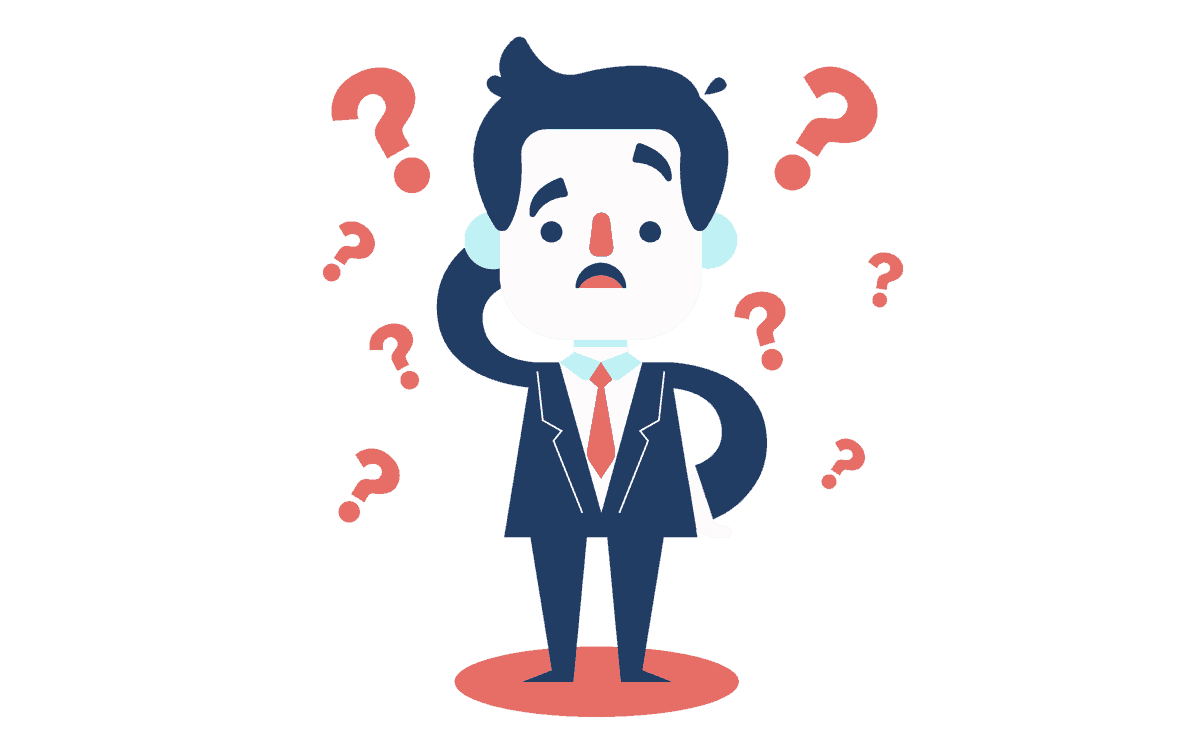 As you can see, we have discussed plenty of things that you need to know about Bitcoin Cash vs Ethereum. While these two are among the largest digital currencies, they differ greatly and are unique in their own special way.
However, both are cryptocurrencies that depend on the development of the crypto market. Remember, the price value of both coins will probably increase if the demand and adoption rate for digital payments increases.
Note: It is always recommended to do your own research before investing money. You should never listen blindly to anyone! We hope that this comparison guide of Ethereum and Bitcoin Cash was of help to you.
Which Should You Buy?
The future of Bitcoin Cash vs Ethereum looks very bright as their ultimate goal is to overtake the king of cryptocurrencies, Bitcoin. So there is no need for us to comment on which one you should buy especially after considering the fundamental and technical aspects of both coins. So, it wouldn't be unwise if you choose to buy one or both to diversify your cryptocurrency portfolio.
But the question remains, which of them do you prefer, and what for? What's your personal opinion on Bitcoin Cash vs Ethereum? Let us know in the comment section! Below you will find the best exchange for buying both Bitcoin Cash and Ethereum →
Buy Bitcoin Cash / Ethereum Now!

Best US crypto exchange → secure, easy and lowest fees
23 million customers globally
Open an account in 3 minutes
Risk Disclaimer: Cryptoasset investing is highly volatile and unregulated in some EU countries. No consumer protection. Tax on profits may apply.
Frequently Asked Questions
Is your question not answered here? Let us know!
It takes ≈ 10 minutes to confirm a Bitcoin Cash block.
Ethereum (ETH) has passed 100 million coins mined. In other words, there are over 100 million Ether in circulation. Unlike Bitcoin, which has a limited supply of 21 million, Ethereum has no predetermined supply.
Do you want to buy Bitcoin Cash instantly with your debit/credit card? In that case, use the cryptocurrency exchange we recommend above. It's the fastest and easiest way to buy Bitcoin Cash →
Do you want to buy Ethereum instantly with your debit/credit card? In that case, use the cryptocurrency exchange we recommend above. It's the fastest and easiest way to buy Ethereum →