Bitfinex Review
Bitcoin Trading Platform
Looking for the best exchange? We have compared and selected the best with the lowest fees. Follow our step-by-step instructions to buy bitcoin and all other cryptocurrencies in 5 minutes. Buy Cryptocurrency →
Popular Bitcoin trading platform
High trading volume
Many advanced trading features
Mobile app available for iOS & Android
Very low fees
Not suitable for beginners
Lack of deposit options
Was hacked in 2016 (All customers were repaid)
USD payments are currently blocked
Overview

CHAPTER 1
Bitfinex Review Introduction

CHAPTER 2
User Experience

CHAPTER 3
Bitfinex Platform Features

CHAPTER 4
Fees & Trading Volume

CHAPTER 5
Security & Protection

CHAPTER 6
Trade Cryptocurrencies on Bitfinex

CHAPTER 7
Open Account at Bitfinex

CHAPTER 8
Bitfinex Trading Guide

FAQ
Frequently Asked Questions

PLATFORM
View Screenshots

CONCLUSION
Pros and Cons
CHAPTER 1
Bitfinex Review Introduction
---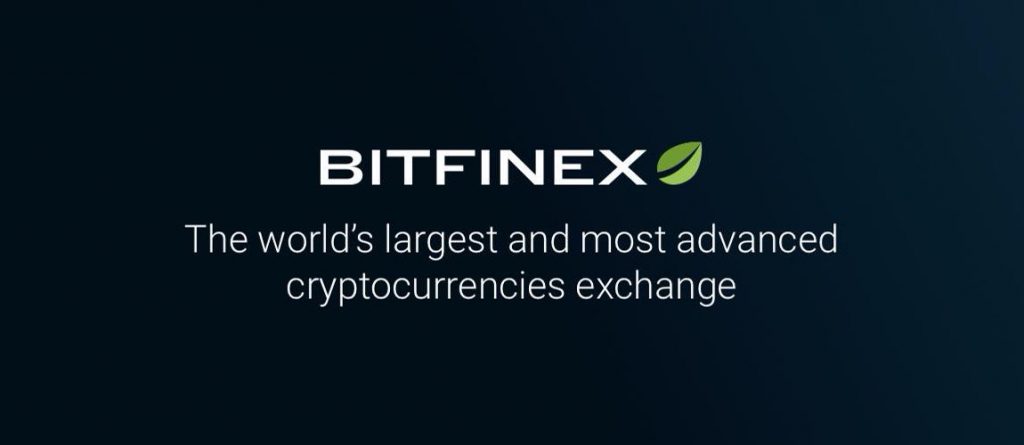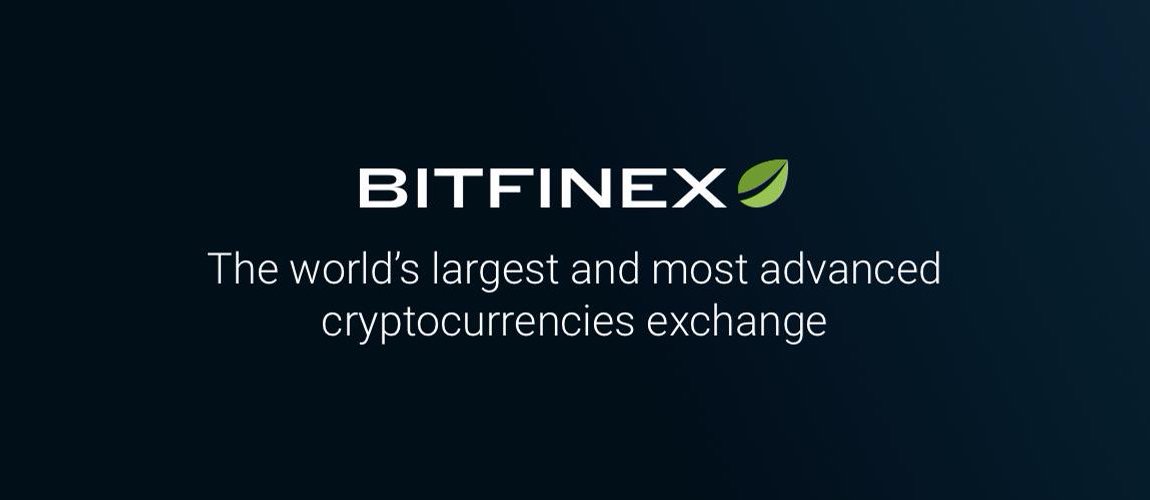 Bitfinex is the world's largest Bitcoin trading platform and offers many advanced tools. There are also many other cryptocurrencies available on the exchange. Bitfinex is an excellent choice if you want to start with Bitcoin trading. The exchange has a high trading volume, proper charting tools, and low fees. All the important things for trading bitcoin and cryptocurrency. In this review, you will learn everything about Bitfinex.
The exchange is owned and operated by iFinex Inc., based in Hong Kong, with offices in Europe and the United States. Bitfinex has one of the market's largest trading volumes for BTC/USD. This along with good trading tools are some of the reasons why Bitfinex has become popular in the crypto market. One of the biggest advantages with Bitfinex is that you can trade cryptocurrency without having to identify yourself. In other words, you can make bitcoin deposits and withdrawals on Bitfinex without identification.
For this reason, it's not uncommon for people to buy bitcoin on a more user-friendly exchange and then transfer them to their account on Bitfinex. Users on the Bitcoin market value their privacy and freedom. Bitfinex is an advanced trading platform and is not suitable for beginners. If you want to start with Bitcoin trading, you need to be well prepared. In that case, we recommend that you start with reading this cryptocurrency trading guide.
How does Bitfinex work?
In addition to normal exchange with cryptocurrencies, Bitfinex offers other services. That includes Margin Trading, Margin Funding och OTC Trading (Over-The-Counter). Users can trade cryptocurrencies with up to 3.3x leverage from financed trading on the platform. This is called Margin Trading.
You can also earn money by lending money to other traders on Bitfinex with Peer-To-Peer funding. Also called Margin Funding. The exchange also offers a private OTC market where users can exchange crypto directly with a counterparty. We will explain in detail how all of these features work.
Customer support experience
Their customer support is available 24/7, but there is no live chat. If you need help, you can send an email that will usually be answered within 12 hours (exceptionally, it may take longer). There is also a help center on the site that answers frequently asked questions.
You will also find beginner guides that show you how to use their advanced trading platform. When you log in to your Bitfinex account for the first time, a welcome guide will appear. It teaches you different user features with step-by-step instructions.
User account and fees
Bitfinex has one of the market's lowest fees and many customizable interface settings. It's clear that the exchange has focused on creating an excellent trading platform. The Bitfinex exchange has a user-friendly platform with a stylish interface. In addition, fees are only between 0 and 0.2% depending on volume and whether you create or accept an order.
There are different user accounts (individual or corporation) that require different types of documents. If you are dealing with fiat currencies like Dollar and Euro, you are required to identify yourself. However, you can make deposits and withdrawals with cryptocurrencies without verification.
For beginners, it may be easier to buy bitcoin on a normal exchange such as Coinbase or CEX.IO. But if you're interested in Bitcoin trading, Bitfinex is a good choice. To earn money on cryptocurrency trading, you need an exchange with the right trading tools, high liquidity and access to many cryptocurrencies.
Bitfinex is a good exchange to get started with trading. If you open an account here and enter the code "hbDrN2SQgS", you will receive a 10% discount on your trading fees during the first 30 days!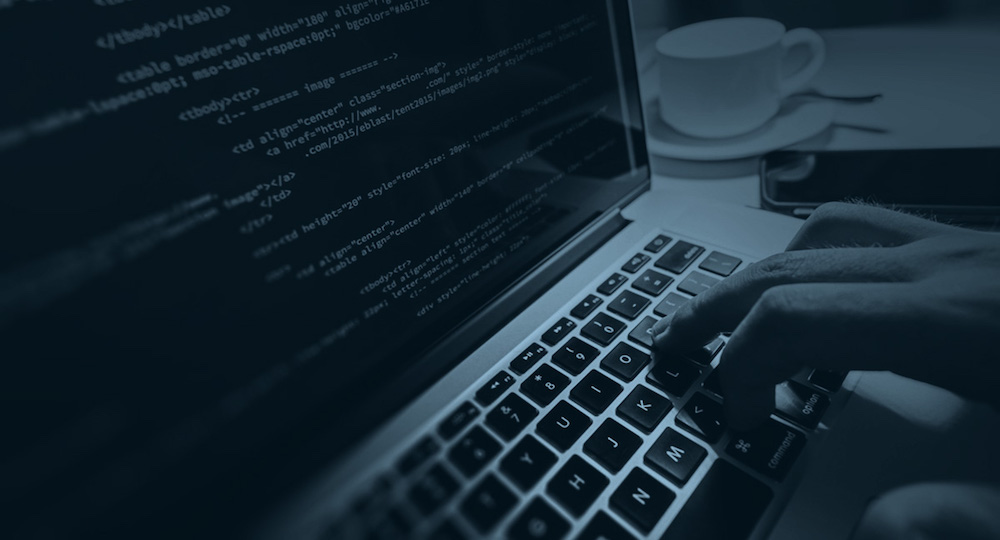 Bitfinex Background
The Bitfinex exchange was founded in 2012 by Raphael Nicolle and is today owned by iFinex Incorporation. The company's headquarters is in Hong Kong, but they also have offices in London and Taiwan. Bitfinex is registered in the British Virgin Islands, but the operation is not based in a single location. The exchange is international and has employees in Europe, Asia, North and South America.
Since 2014, Bitfinex has been one of the largest exchanges on the crypto market if not the largest. The trading platform has had over 10% of all trading volume between Bitcoin and US Dollar. Bitfinex has continued to be one of the largest Bitcoin exchanges for several years.
In August 2016, Bitfinex was hacked and lost 119,756 of its customer's Bitcoin. At that time, it amounted to approximately $72 million. This became a major setback for the Bitcoin exchange. With that said, the company created a solution to the problem. Shortly after that, Bitfinex issued BFX tokens that represented customers' stolen money. The plan was to repay all money with future revenue from the trading exchange.
Bitfinex announced in April 2017 that they had repurchased all BFX tokens and thus paid back all the money to their customers. The exchange continues to grow despite being exposed to the second largest Bitcoin hacker attack in history. There are different opinions about Bitfinex on the market. Some users see the hacker attack as proof that the exchange is not safe to use. While others consider Bitfinex as one of the most secure exchanges because the company handled the situation as well as they could.
The latest news is that Bitfinex has sued Wells Fargo regarding money transfers. As a result, all withdrawals in USD are currently blocked. We will update the review if and when this changes.
CHAPTER 2
User Experience
---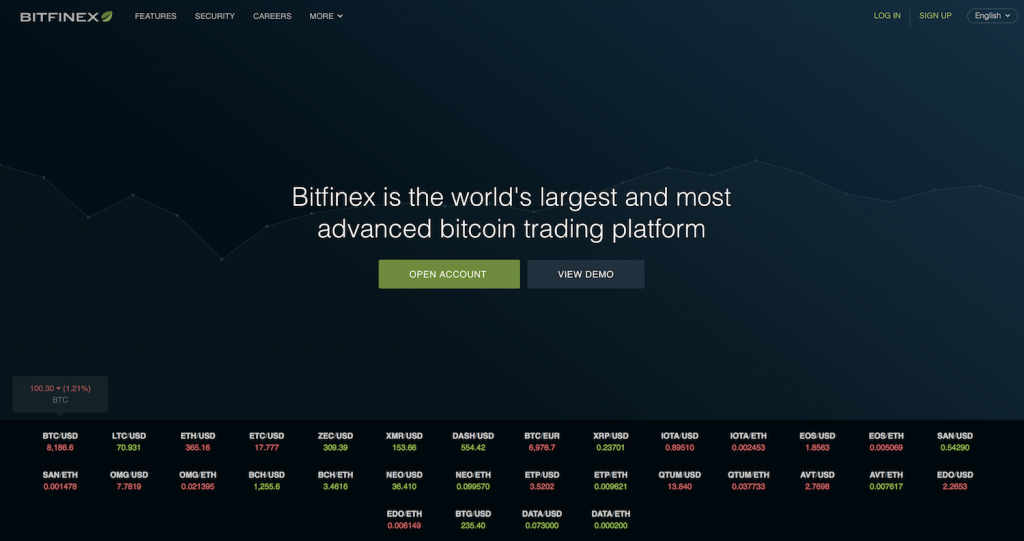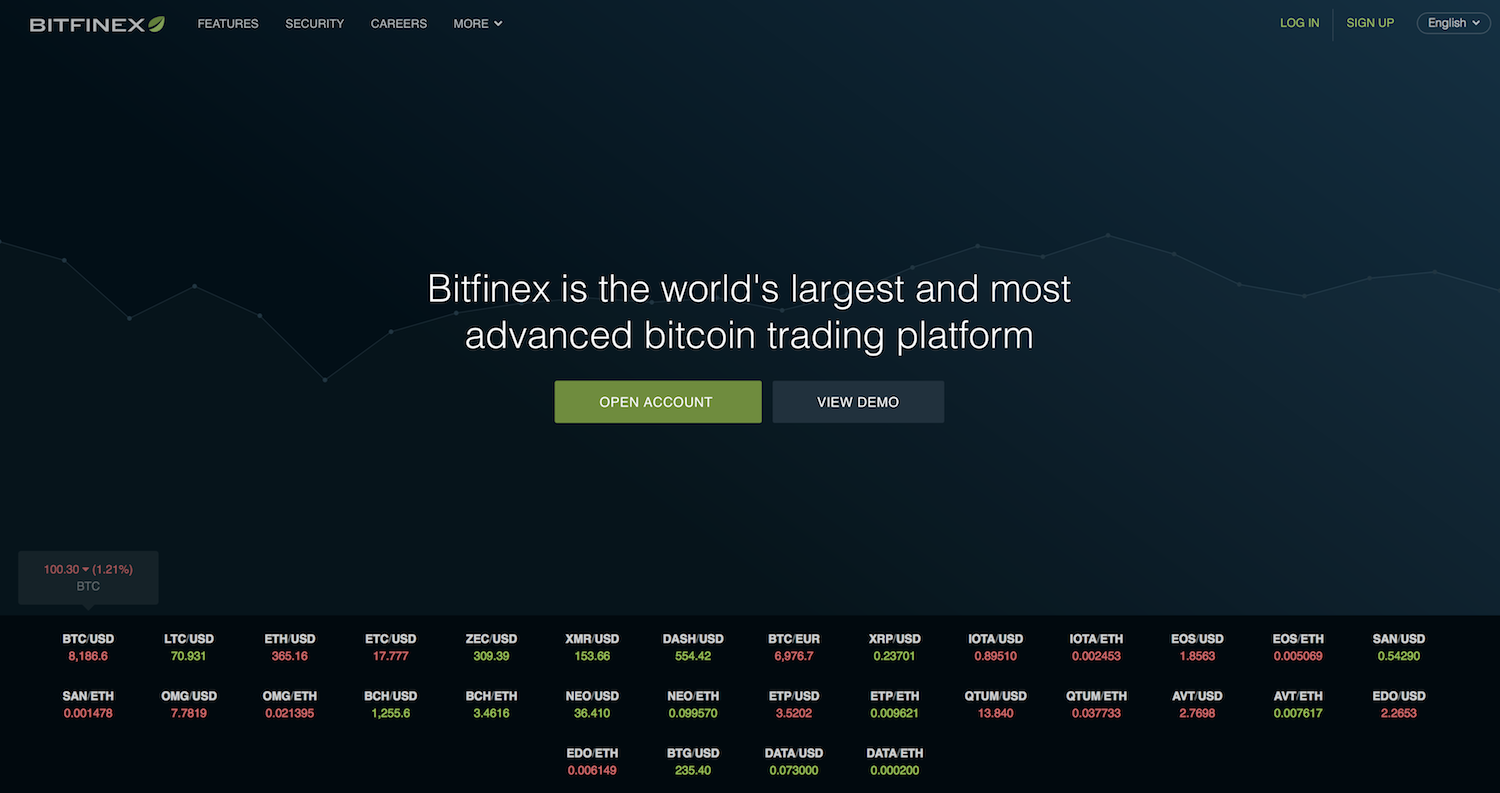 Bitfinex has the best user experience on the market according to us. However, it's a trading platform designed for professional traders with an advanced interface and many settings. Bitfinex is an exchange for traders and is not suitable for beginners.
If you're looking for a good trading experience and know what you are doing, we can recommend Bitfinex. You can trade cryptocurrency with their advanced web platform or trading app on your mobile. The exchange has implemented TradingView graphs that provide the best tools for technical analysis. You will have access to all tools and indicators needed for trading the crypto market.
User accounts:
There are three different types of accounts to choose from when registering with Bitfinex. If you want access to all user features on the platform, select the account type "Trader". If you want to deposit money with Dollar (USD) or Euro (EUR), you need to verify your account due to AML (anti-money laundering) and CTF (counter-terrorism financing) laws and regulations. In addition to identification, other personal information such as bank statements and documents proving your accommodation is required.
You can change your account type at any time in the account settings. Below we have listed all the different Bitfinex accounts:
Trader: Provides access to regular exchange, Margin Trading, and Margin Funding.
Exchange: Provides access to regular exchange and Margin Funding.
Funding: Only provides access to Margin Funding on the platform.
Account Settings:
Bitfinex has not only a good user experience but also a customizable interface. The exchange offers many different settings to customize the interface. You can choose from various themes, look for graphs, general layout, and much more. A favorite and important feature for traders is notifications. For more information, navigate to account settings when logged in to your Bitfinex account.
CHAPTER 3
Bitfinex Platform Features
---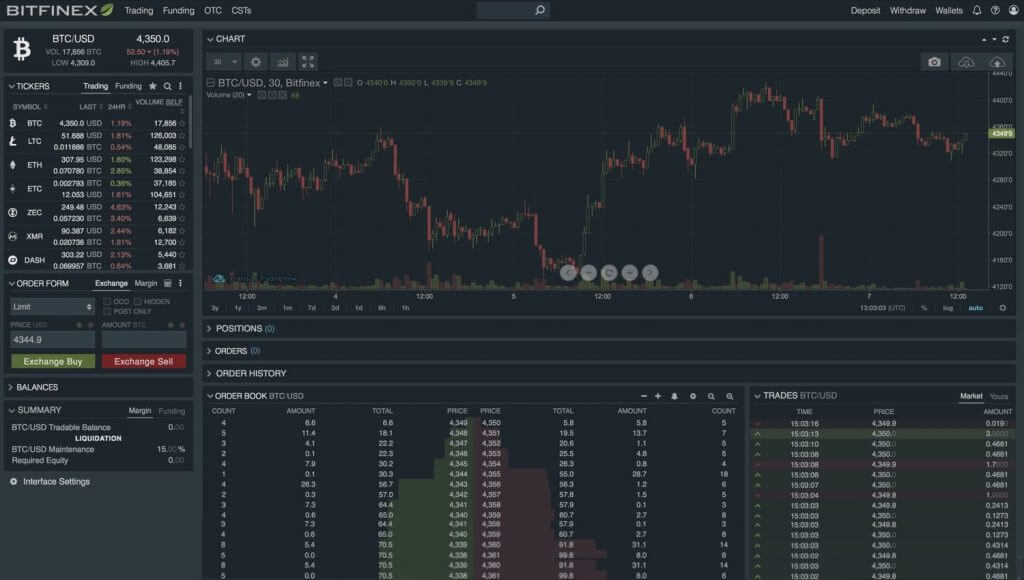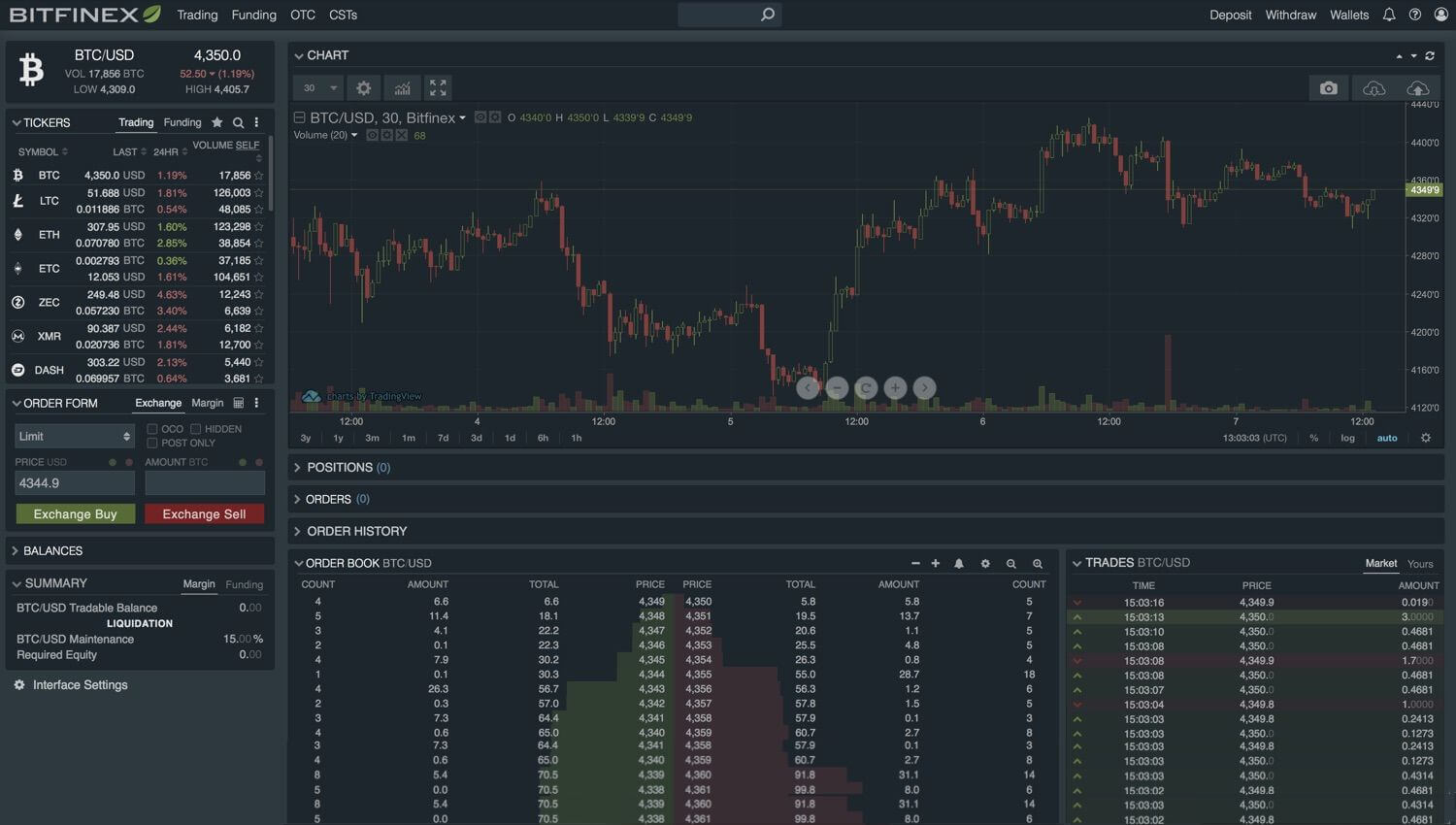 As mentioned, Bitfinex is an advanced trading platform with many useful features. It's evident that Bitfinex offers good user features with all millions of traders around the world who use the exchange. Below we list the main user features:
Liquid order book: The larger the exchange, the more liquid is the order book which is good for traders. This makes it easier and cheaper to trade bitcoin and other cryptocurrencies.
Many order types: There are a variety of different orders to choose from. Bitfinex has the following orders; Limit, Market, Stop, Trailing Stop, Fill or Kill, One Cancels Other (OCO), Post Only, Hidden Order, Iceberg Order, and TWAP. Under the section "Trade Cryptocurrency", we will explain the difference between them.
Margin Trading: The most popular feature for traders is without question Margin Trading. This means that users can easily borrow money from other users to trade crypto with leverage. Bitfinex offers up to 3.3x leverage on their P2P (Peer-to-peer) Margin Funding Platform.
Margin Funding: If you have cryptocurrencies that you don't use on your Bitfinex account, you can earn extra money by lending them out. You can either choose interest rate and duration of the loan yourself or use their FRR (Flash Return Rate).
Offers OTC Service (Over-the-counter): In addition to the usual order book at the exchange, an OTC market is available. That makes it possible to exchange larger amounts of crypto between users privately.
Customizable interface: As mentioned above, Bitfinex has a customizable interface with many settings. It's something that not all trading exchanges on the crypto market offer.
Advanced Chart Tools: There are also chart tools that are customizable and easy to save to your account. You will have access to the market's best trading tools from TradingView.
API (Application Program Interface): If you want to create custom tools or connect your account to a third party, Bitfinex has an API.
Mobile app: Bitfinex is available for desktop and mobile with their app. All features for the browser are also available on mobile. The mobile app can be downloaded from Apple Store and Google Play.
CHAPTER 4
Fees & Trading Volume
---
| | | |
| --- | --- | --- |
| Exchange Fees | Maker fee: 0 – 0.10 %. | Taker fee: 0.10 – 0.20 %. |
| Margin Trading | Determined by the P2P market. | Different terms apply. |
| Margin Funding | 15.0% of fees generated from the contract. | 18.0% of fees generated from the contract with a hidden offer. |
| Deposit | Free with cryptocurrencies. | Bank transfer: 0.10%, minimum amount $20. |
| Withdrawal | Bitcoin: 0.0005 BTC. Ethereum: 0.01 ETH. Iota, Neo & Bitcoin Gold: Free. Bank transfer: 0.10%, minimum amount $20. Express transfer: 1.0%, minimum amount $20. | Bank transfer: 0.10%, minimum amount $20. Express transfer: 1.0%, minimum amount $20. |
Exchange Fees:
Bitfinex offers very low fees at its exchange. The fee varies depending on the 30-day trading volume. There are 10+ different levels of trading volume up to $30 million. Traders that deal under $500,000 have a fee of 0.10 – 0.20%. The fee will fall to 0% if the trading volume exceeds $7.5 million.
"Maker" means that you create a new order and "Taker" means you accept a current order. This is a common fee model that is used to improve the liquidity of the order book. If you create a new order, the fee is lower as you increase the liquidity.
Deposits and Withdrawals:
You can deposit and trade cryptocurrencies both free and anonymously. The withdrawal fee for cryptocurrencies varies continuously. At present, the price for Bitcoin is 0.0005 BTC and Ether 0.01 ETH. With bank transfer, the fee is 0.10% for both deposit and withdrawal of money with a minimum amount of $20.
If you have verified your account, there are no limits on how much money you can trade. The withdrawal may take up to 12 hours, but it will be faster if certain security requirements are met. We strongly recommend that you use two-factor authentication (2FA) for all wallets and exchanges.
Trade Volume:
If you're a trader, you understand the importance of good liquidity in the market. With low trading volume, the spread increases (the difference between the buy and sell price) which create a hidden fee. Bitfinex has been the biggest Bitcoin exchange (set to volume) since China (People's Bank of China) introduced mandatory fees in 2017. Below you see the bitcoin trading volume from Bitcoinity during the first quarter of 2017:

CHAPTER 5
Security & Protection
---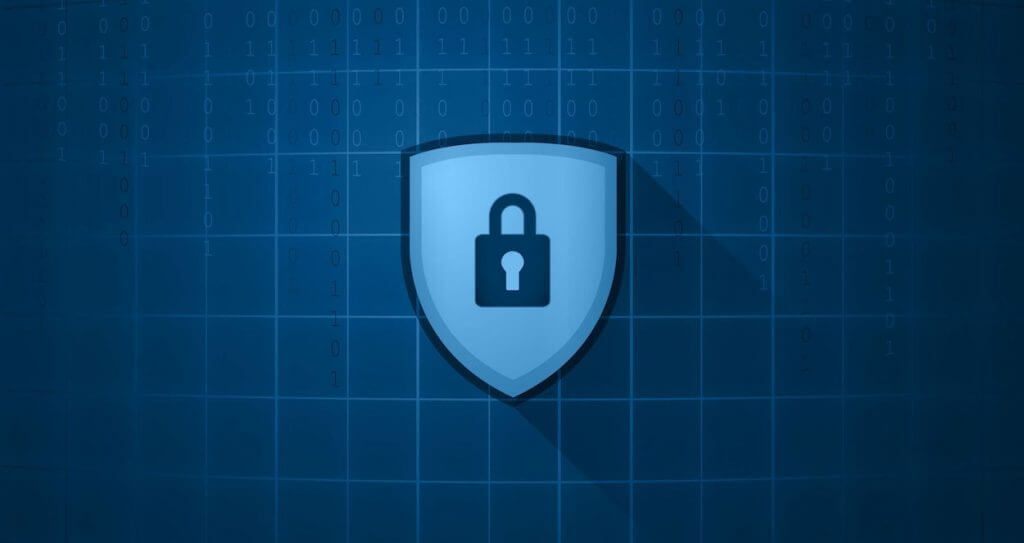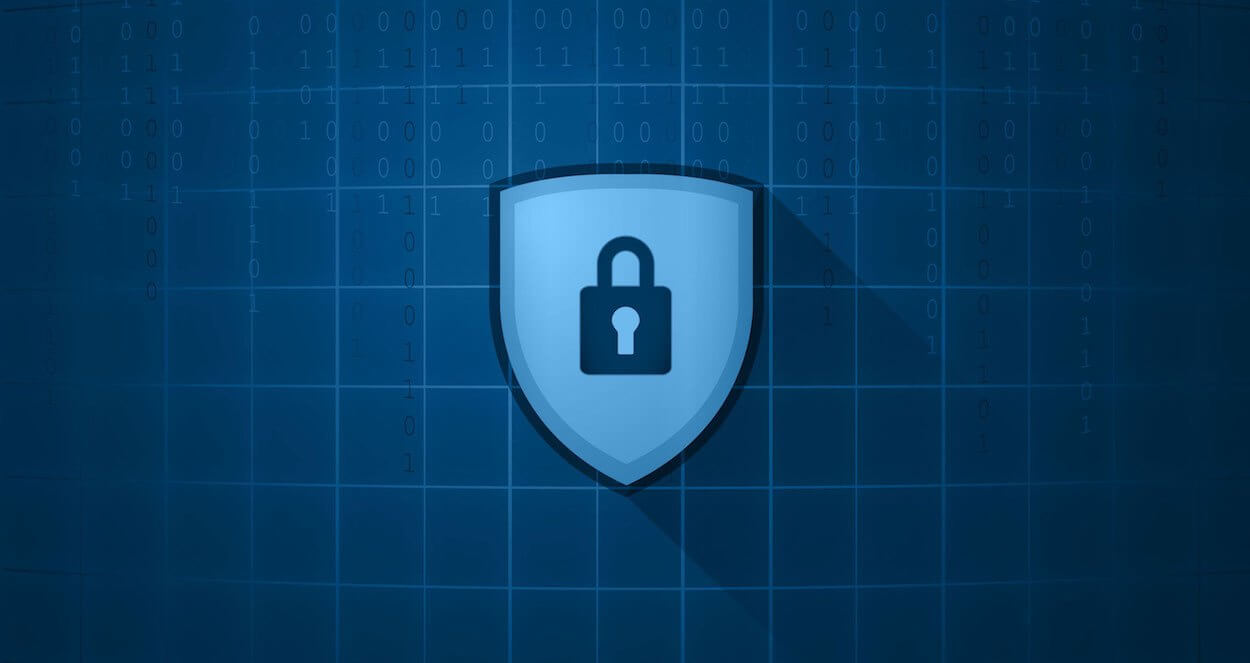 Bitfinex uses several security measures to protect the trading platform and your exchange money. Some security functions are standard on all user accounts, while others can be activated in account settings. Bitfinex will recommend you to enable some protections of the 15 security levels on your account.
As we mentioned earlier, Bitfinex was hacked in 2016 and lost large sums of users money (all customers were repaid). The question is whether this was proof that the exchange is not secure, or that the hacker attack has made it one of the safest places to buy bitcoin. There are different opinions.
Below we have listed different security features for user accounts and the platform. For security reasons, the company doesn't share any details on how these measures are implemented on the platform.
User Account Security:
Two-factor Authentication (2FA): Creates an additional layer of protection which is recommended by all exchanges.
Universal 2nd Factor (U2F): Works in the same way as 2FA but has a physical key for extra security.
Monitoring tools for your account: You can enable email notifications, analyze account activity, block IP addresses, and more.
Withdrawal protection: The security system monitors your account and notifies you of unusual activity. Other protection as a whitelist of addresses is also available.
API key permissions: You can create API keys with different permissions through their REST and WebSockets APIs.
Email encryption with OpenPGP: Protects all communications via email.
Storage of cryptocurrency: Bitfinex protect and stores all bitcoin and cryptocurrency offline, also called cold storage. Only about 0.5% of cryptocurrencies are available for daily transactions on the exchange.
System Security:
Linux system with the latest software: The platform uses best practices for its servers and always update to the latest software.
Automatic database backups: Every day, the database is backed up, encrypted and compressed.
Extra copies of backup data: When the database is backed up, the data and log files are sent to other servers.
Protection against DDoS attacks: Bitfinex uses hidden protections to prevent DDoS attacks.
Below you can see what security measures Bitfinex recommends that you enable in your account:
CHAPTER 6
Trade Cryptocurrencies on Bitfinex
---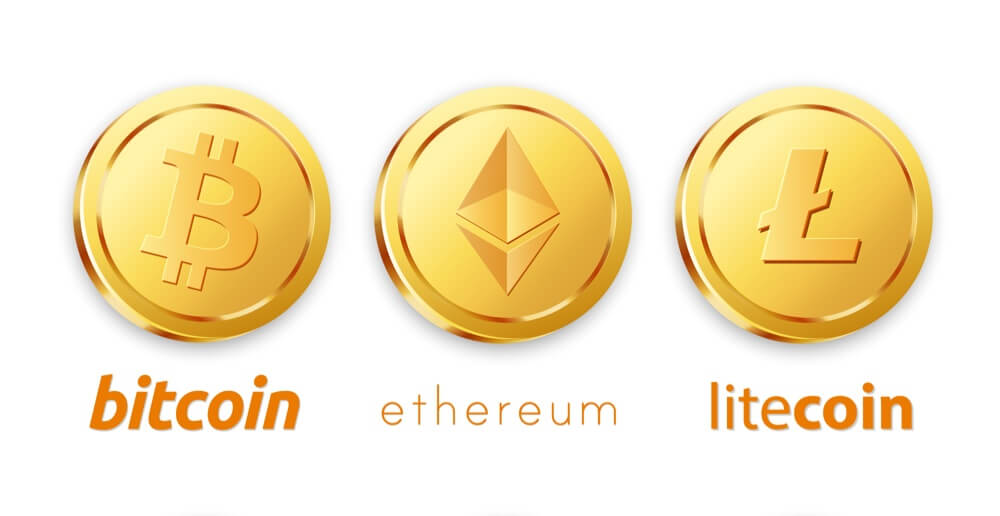 The trading platform Bitfinex has a large number of order types and cryptocurrencies to choose from. This is to offer traders different tools for different situations. We don't advice you to use advanced order types without being properly read on the subject. Only invest and trade things that you understand.
Order types available:
At present, there are 10 different order types at the exchange. For beginners, we recommend that you only trade with a limit or market order. Many order types are advanced and created for professional traders. Below we have listed all order types with a brief description:
Limit: A regular limit order means that you buy/sell at a predetermined price.
Market: A market order is executed directly for the current price in the order book.
Stop: It is an order to sell or close your position when the market reaches a certain price.
Trailing Stop: It is an order with a selling price that changes depending on the market price. Used to protect profits and minimize losses.
Fill or Kill: This works as a limit order, but also means that the entire order must be completed or canceled.
OCO (One Cancels Other): This order type makes it possible to combine a stop order with a limit order. If one order is accepted, the other can be automatically canceled.
Post Only: It is a limit order that ensures you pay the lower "maker" fee. Your order will be added to the order book or canceled.
Hidden Order: As the name suggests, this is a hidden order that is not visible in the order book or on the market.
Iceberg Order: This is an algorithmic order that shows only part of the order in the order book.
TWAP (Time Weighted Average Price): This is an algorithmic order that divides your order into multiple orders for a predetermined time.
Cryptocurrencies available:
You can trade over 40 different cryptocurrencies and tokens at Bitfinex. There are also new cryptocurrencies being constantly added. The order book for trading cryptocurrency is completely transparent. Below we have listed some available cryptocurrencies together with their ticker symbol on the exchange:
Bitcoin (BTC)
Litecoin (LTC)
Ethereum (ETH)
Ethereum Classic (ETC)
Bitcoin Cash (BCH)
Zcash (ZEC)
Monero (XMR)
Dash (DASH)
Ripple (XRP)
Iota (IOTA)
EOS (EOS)
Santiment (SAN)
OmiseGO (OMG)
Bcash (BCH)
NEO (NEO)
ETP (ETP)
Qtum (QTUM)
Aventus (AVT)
Eidoo (EDO)
Bitcoin Gold (BTG)
Streamr (DATA)
Metaverse ETP (ETP)
AidCoin (AID)
aelf (ELF)
FunFair (FUN)
Golem (GNT)
Decentraland (MNA)
QASH (QASH)
RCN (RCN)
Augur (REP)
iExec (RLC)
SingularDTV (SNG)
Status (SNT)
SpankChain (SPK)
Time New Bank (TNB)
TRON (TRX)
YOYOW (YYW)
Basic Attention Token (BAT)
Recovery Right Tokens (RRT)
0x (ZRX)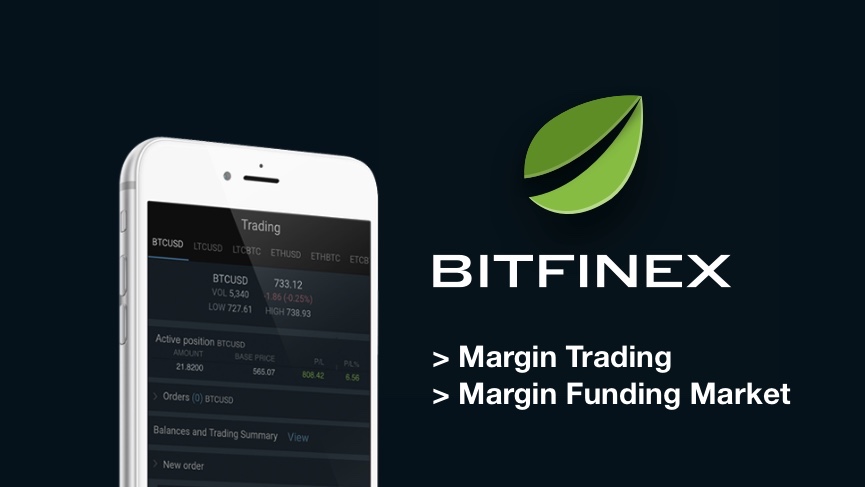 Margin Trading / Funding
The Bitfinex trading platform offers different ways to trade and earn money with cryptocurrencies. There is financed trading where users can borrow money and trade with leverage, also called Margin Trading. You can also make money by lending money to other traders on the platform, also called Margin Funding.
Your user account has three different wallets "Exchange", "Margin" and "Funding". Depending on whether you want to buy/sell cryptocurrency, trade with leverage, or lend money. Below we explain in detail how it works with financed trading and P2p (Peer-Peer) financing at Bitfinex.
Margin Trading
You can trade crypto and digital tokens with up to 3.3x leverage on Bitfinex. In other words, 3 1/3 to 1 leverage effect, meaning you must have at least 30% of the amount in your account. This leverage may seem low if you're a forex trader. However, it's considered necessary because the crypto market is very volatile.
Margin Trading is funded by other users who lend money on the Margin Funding platform. This is a separate order book where you can either enter amount and maturity or choose the autmatic order. Bitfinex then selects the best possible interest rate for your financing.
Margin Funding
You can also earn money with Margin Funding by lending cryptocurrency and digital tokens on Bitfinex. It's easy to lend money automatically with their FRR (Flash Return Rate). But you can also enter your own interest and maturity in the order book. Lenders are paid a daily interest rate over the term and it's possible to automatically renew the loan when it expires. How much you get paid varies greatly depending on the currency and market demand.
Margin Funding is considered relatively safe because the borrower's money is used as collateral. If the borrower's account money falls to or below 15% of equity, their orders will be forced to liquidate. Bitfinex will then refund the loan together with interest to you. Traders can't run away with your money. At the same time, there is no guarantee from Bitfinex that your money will be refunded in full. Although that has never been a problem so far.
NOTE! It is risky to trade with leverage and is not recommended for beginners. Start slowly but surely and learn from your mistakes. If you open an account here and enter the code "hbDrN2SQgS", you will receive a 10% discount on your trading fees during the first 30 days.
CHAPTER 7
Open Account at Bitfinex
---

1. Account Registration
It's fast and easy to open an account on Bitfinex. All you need to enter is a username, email address, and password. You also have the option to choose the time zone and fill in the "Referrer Code" below for a 10% discount on fees. After that, you will receive an email to verify your email address and complete the registration. Open an account here and enter the code "hbDrN2SQgS" for 10% discount on trading fees during 30 days.
2. Verification and Security
Once you have verified your email address, you can log in to your account at Bitfinex. You can start trade crypto right away, but first, you should enable some security measures under account settings. We recommend that you enable two-factor authentication (2FA) under "Security" in the menu to protect your account.
3. Deposit of Money
To start trade cryptocurrency and digital tokens, you need to deposit money into your account. This can be done easily under "Deposit" in the navigation menu. There you can choose between Euro, Dollar, Bitcoin and many other cryptocurrencies. We recommend that you transfer bitcoin or another cryptocurrency because it's free and instantly transferred. Also, you don't need to verify your identity which is required when transferring USD or EUR. When you have money on your Bitfinex account, you can follow our guide below to start trade cryptocurrency.
CHAPTER 8
Bitfinex Trading Guide
---
This is a short trading guide on how to create an order on the platform. We will help you get started and create your first cryptocurrency buy order. Follow our easy step-by-step instructions to trade bitcoin and cryptocurrencies on Bitfinex!
1. Create account
Above we showed how to register an account on Bitfinex. It's easy and only takes a few seconds. All you need to enter is username, e-mail, and password. Open an account here and enter the code "hbDrN2SQgS" for 10% discount on trading fees during 30 days.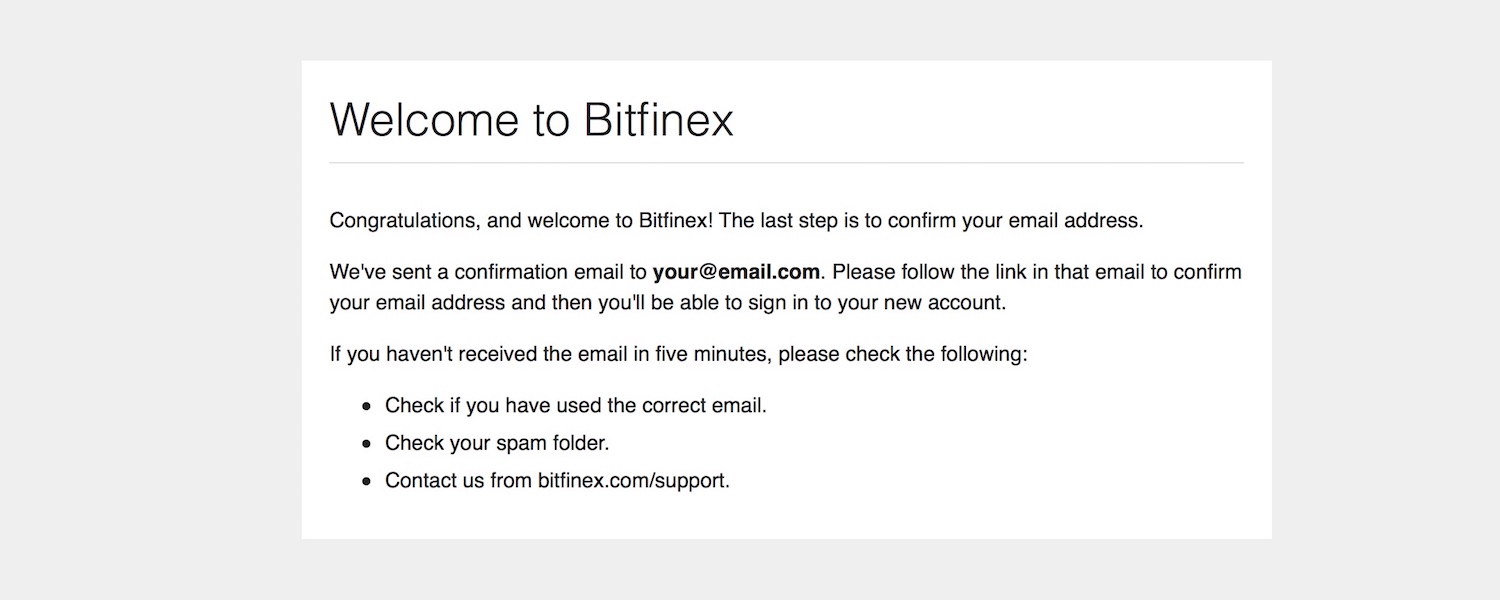 2. Deposit money
Once you have created an account and logged in, you will need to deposit money. Navigate to "Deposit" in the navigation menu and select a currency. We recommend that you use bitcoin or another cryptocurrency because it's easier, faster and anonymous. Be sure to select the "Exchange" wallet when transferring cryptocurrency.

3. Platform overview
Now that you have money in your Bitfinex wallet, you can start trade bitcoin and cryptocurrency! For beginners, the interface may seem complicated with all information and settings. Here is a brief overview of the platform and all info. In the top left corner, you'll see which cryptocurrency/token that is being displayed. There is also a list below to navigate between different currencies. Down to the left, you see your account balance on your wallets; "Exchange", "Margin" and "Funding". Between these tabs are "ORDER FORM" that is used to create a buy/sell order.
On the right side, you will find more information about the selected cryptocurrency. At the top, we see the price chart that you can customize with different parameters, indicators, and settings. Below the chart, you will see current positions, orders, order history, and order book, which are updated continuously. For beginners, interested in trading, we recommend this cryptocurrency trading guide.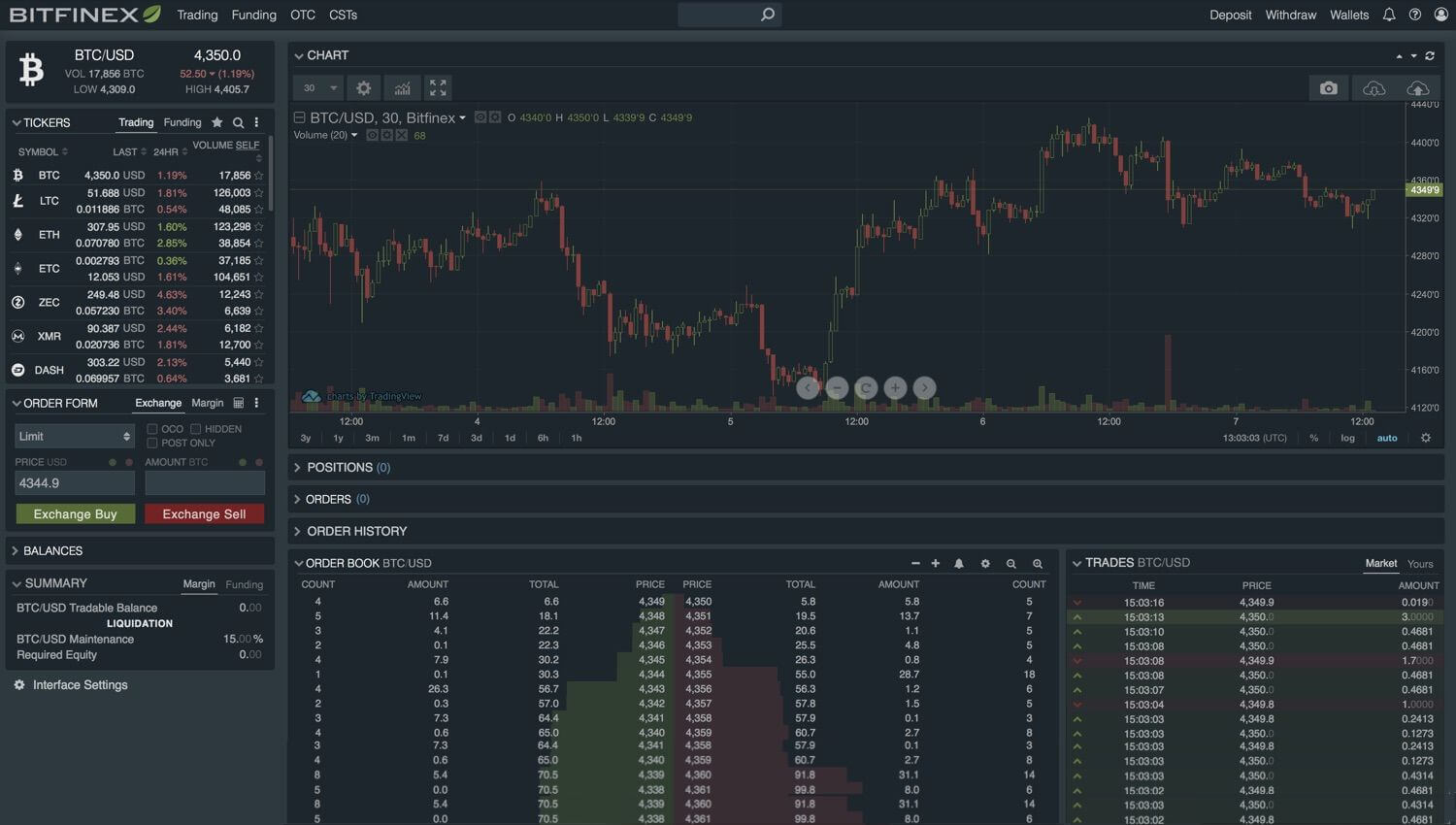 4. Select cryptocurrency
The next step is to choose which cryptocurrency you want to trade. Under the tab "TICKERS" on the left, you see all the crypto and digital tokens. As you can see, most cryptocurrencies are traded with Bitcoin (BTC), Dollar (USD) or Euro (EUR). In other words, you may need to sell a cryptocurrency against BTC, USD or EUR to buy other cryptocurrencies.

5. Create an order
The last step is to create your order under the "ORDER FORM" tab on the left. There you can choose from several different order types and advanced settings. A regular order is called "Limit" and means you enter a price and amount. Finally, click on "Exchange Buy" to buy the cryptocurrency!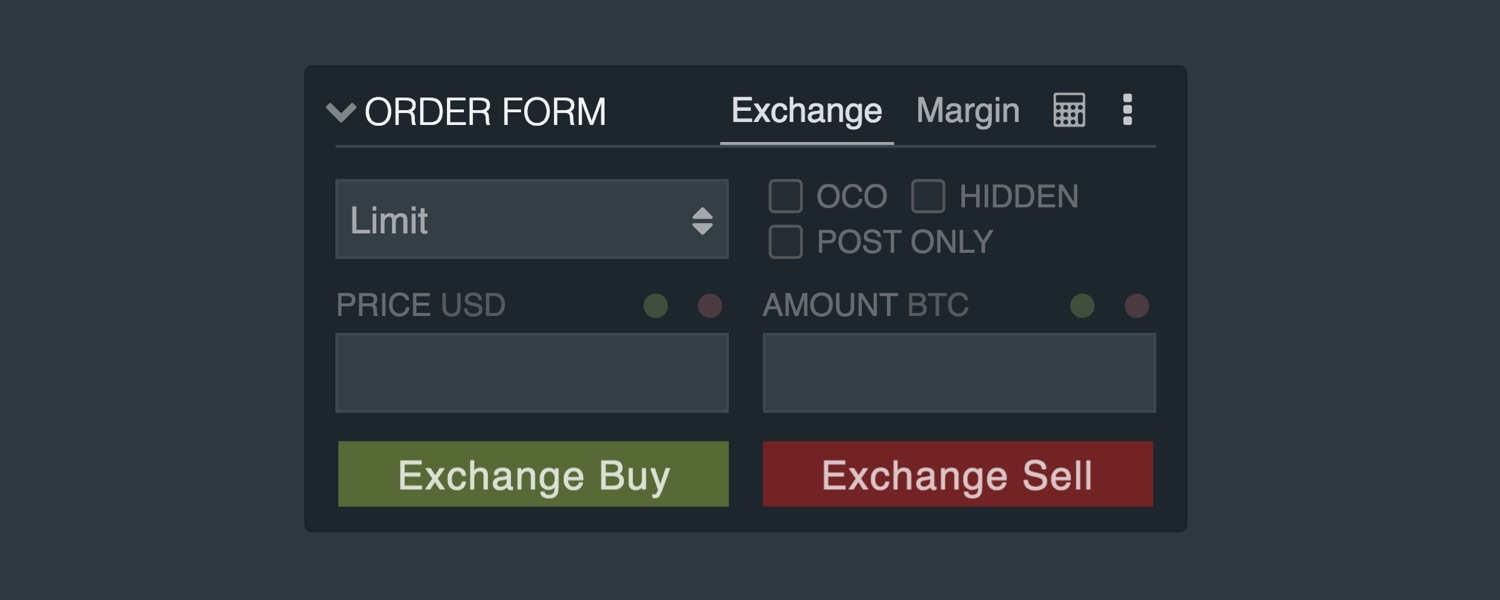 Frequently Asked Questions
Is your question not answered here? Let us know!
Subscribe to our newsletter below for updates. Get exclusive offers and the latest crypto news!
Pros and Cons with Bitfinex
Popular Bitcoin trading platform
High trading volume
Many advanced trading features
Mobile app available for iOS & Android
Very low fees
Not suitable for beginners
Lack of deposit options
Was hacked in 2016 (All customers were repaid)
USD payments are currently blocked