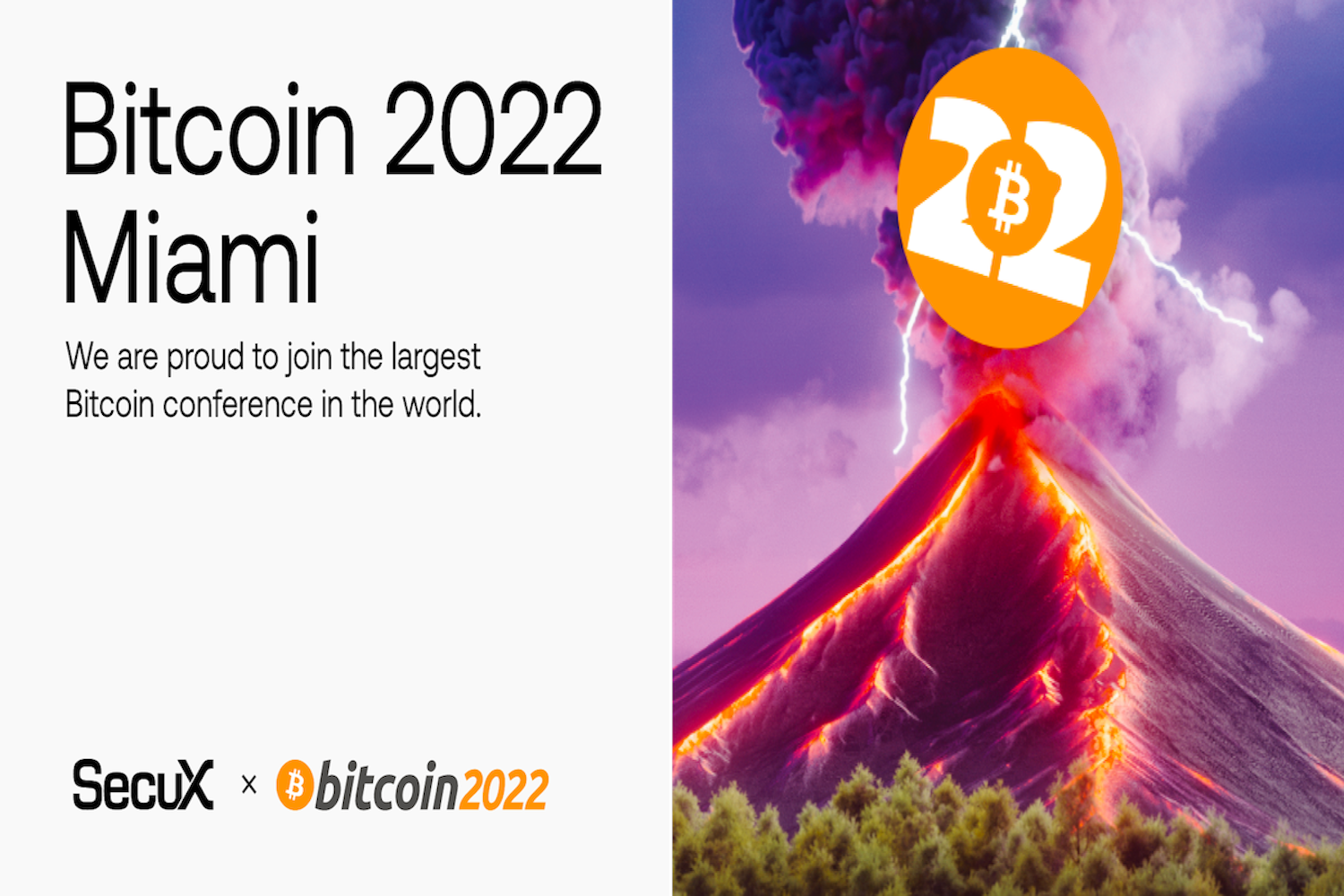 Holler Bitcoiners!
SecuX is returning to Miami for the biggest Bitcoin event, 2 years in a row! The Bitcoin 2022 conference will take over the enormous Miami Beach Convention Center at the heart of the world's renown party town from April 6 to April 9, featuring celebrity speakers including crypto icons like Michael Saylor, the President of El Salvador Nayib Bukele, Cathie Wood, US Senate Cynthia Lummis, Jack Maller, Yeonmi Park the North Korean defender and human activist, amongst hundreds of crypto industry leaders and influencers. The 4-day event will end with the epic Sound Money Fest music festival headlining Logic, Steve Aoki, and Deadmaus, making sure that Bitcoiners are ready to rock their socks off!
Highlights:
SecuX Nifty – The world's first NFT focused hardware wallet announcement
SecuX x Bitcoin 2022 Special Limited Edition W20
XSEED – Showcasing the new private key backup solution
Booth#1200 – Special show discounts and gifts!
From the success of last year's participation, SecuX have partnered with Bitcoin 2022 offering special Limited Edition W20 hardware wallets that feature the event's logo as its opening screen. We will also be showcasing our new product line XSEED, the most secure private key backup solution, and revealing the world's first ever NFT-focused hardware wallet, SecuX Nifty.
The NFT hardware wallet that the world has been waiting for, is a comprehensive security solution for NFT collectors to safely manage, store and show off their precious collections. SecuX Nifty not only provides safety measures with embedded military-grade Infineon EAL 5+ Secure Element chip, and on-device clear-view signing large touchscreen; the brand new SecuX Nifty App also features personalized gallery, quick access to marketplaces and DeFi such as Opensea and Rarible, and supports multiple chains such as Ethereum, Polygon, Binance Smart Chain and more to come in future updates.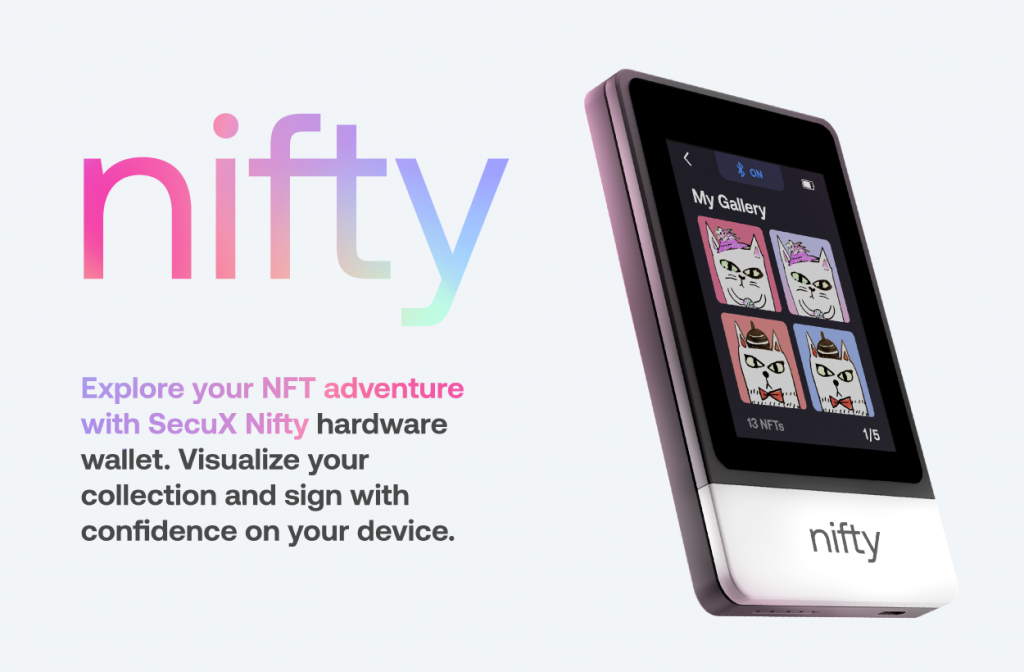 Throughout the event, April 6-9, 2022, all purchases made at SecuX booth#1200 would be able to enjoy a special show discount, and chances to get a lucky gold Bitcoin! Come early before they're gone!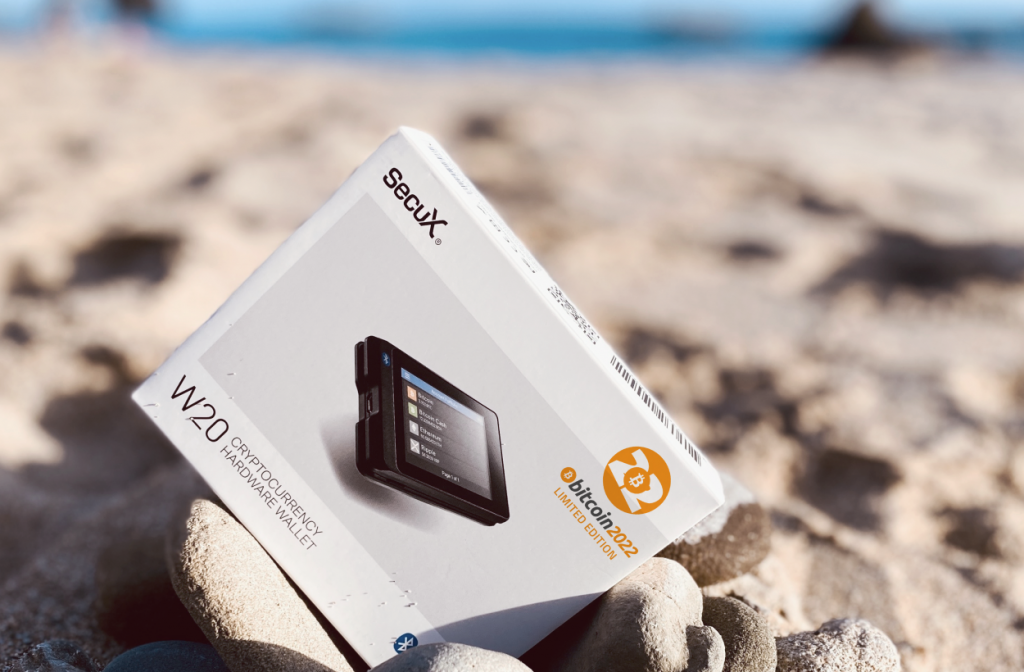 Join us in Miami, and let's celebrate Bitcoin, music and life!
SecuX | Bitcoin 2022 Conference
April 6-9, 2022
Miami Beach Convention Center
Booth#1200
Shop SecuX
Learn more
About SecuX Technology Inc.
Founded in 2018, SecuX Technology Inc. is a blockchain security company that provides the most advanced hardware wallets and crypto payment solutions with vault-grade security. With strong supply chain management and versatile design capability, we also offer tailor made products for a variety of digital asset management applications.
PR Contact
Claire Chen
SecuX Technology Inc.
Tel: +886-3-5670245
Email: [email protected]
5F, No. 27, Guanxin Rd.,  Hsinchu City 30072, Taiwan