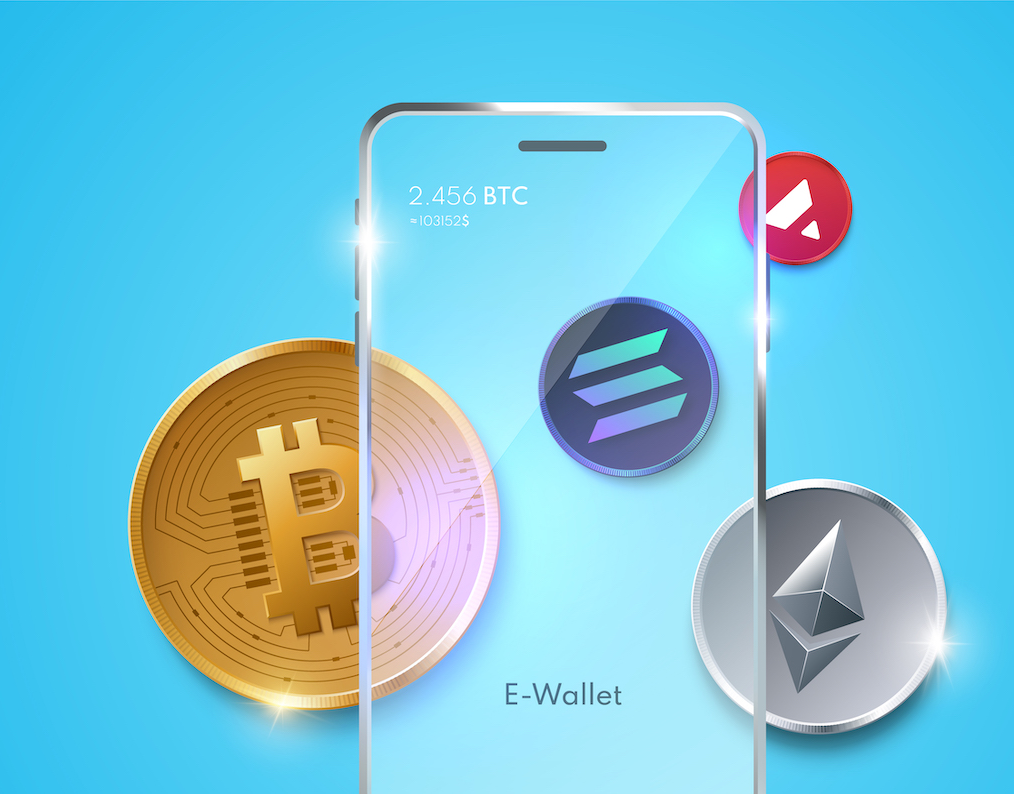 A crypto wallet is a program that facilitates trade between cryptocurrencies. It is a crucial tool for buying and selling. Furthermore, it is the most convenient tool for storing and retrieving digital assets.
A crypto wallet has two major vital pairs; private and public keys. A private key is essential data authorizing a crypto transaction in a secure hardware device—a public key works as an address for transacting crypto to the wallet.
Moreover, crypto traders can extract a public key from a private key. The security of the cryptocurrency wallet depends on how the crypto traders store the private key. The different types include hardware, software, and paper wallets.
Suppose you are curious about where to buy and sell cryptocurrency and learn about the different crypto wallets available on the market. Read about some of the best crypto wallets below. You'll understand how they work and find the one that suits you best.
COINS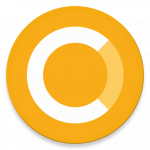 "COINS by coinpaprika is a Secure Multi Wallet with support of over 2000 cryptocurrencies. Easy built-in swap engine to exchange your coins within the wallet. One App For Crypto. Discover, store, invest, send & receive. All in one app. Ready to use. Never store your funds on centralized exchanges again. In addition, COINS also have Twitter, Reddit & Event streams of your favourite coins to always know what's going on."
Edge

Edge was founded in 2014, originally called Airbitz at the time, with their headquarters in San Diego. Their team of 25 employees is made up of developers, designers, and visionaries with the goal of providing the world's most innovative app for securing digital assets. Edge is a mobile wallet for iOS and Android that makes it easy to hold and trade Bitcoin, and also allows users to send, receive and trade many other digital currencies.
Edge wallet is safe, secure and user-friendly, providing a simple user experience for newbies and veterans alike. Edge Wallet supports over 130 assets, supports 10 different languages, and has had over 1.7 million users created on the platform.
BC Vault
" BC Vault has successfully completed Security Assessment Certificate and passed all architecture reviews & security penetration tests. BC Vault is immune to computer viruses and hackers that can steal from software wallets. You can store all your crypto currencies in one application. BC Vault Supports MILLIONS Of Coins & Tokens. Supports buying, selling & storing your NFT'S. It uses FRAM which has up to 200 years of data retention. With BC Vault you can  view, send and receive NFTs based on ERC-721 protocol on Ethereum, Polygon, Cronos… blockchains in the BC Vault Desktop Application itself." BC Vault is rated Excellent on Trustpilot.
Freewallet

Freewallet is a crypto wallet brand known for its multi-currency wallets (Crypto Wallet) and dozens of dedicated cryptocurrency wallets. The company was launched in 2016 in Estonia and quickly gained international attention. As early as 2017, the dedicated ETH wallet from Freewallet became the most downloaded ETH wallet app on Google Play. By 2018, Crypto Wallet became one of the most popular wallet apps for Android. In 2021, it was revealed that one of the wallet customers is Elon Musk. Any Freewallet app is a one-stop multi-functional platform. Users can exchange fiat money for cryptocurrencies via diverse available payment methods. Also, Freewallet allows instant swapping of dozens of tokens. It includes all the ERC20 tokens and most of the top cryptocurrencies. With Freewallet, users can top up their mobile phone balance or buy gift cards from over 800 brands from all over the world. The wallet name derives from the fact that crypto transactions between the Freewallet users are free.
Infinity Wallet

Infinity Wallet is the ultimate all-in-one multi-cryptocurrency wallet platform, allowing users to access DeFi, Web3, and DApps with ease. All of this is contained within a single wallet that has been thoughtfully developed and crafted to provide a smooth, safe, and seamless experience to all users, regardless of their previous experience. The Infinity Wallet supports a wide range of devices and operating systems, allowing users to access their wallet and digital assets from just about anywhere. This one-of-a-kind wallet is available on all major platforms, solidifying their position as the sole wallet a user will ever need to access the world of decentralized finance.
SimpleHold Wallet

SimpleHold Wallet is easy to use for individuals, professionals like crypto project managers, hodlers as well as new crypto enthusiasts. Using SimpleHold you can remain completely anonymous, as there is no need for passing KYC. Safety is another key point at the core of SimpleHold's application design. It is a non-custodial wallet and the user has complete control over their secret keys. Additionally, SimpleHold wallet provides an access to NFT gallery with support of Polygon, Solana, Ethereum and BSC chains.
Evercode Lab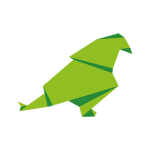 Evercode Lab is a team of blockchain development professionals building custom crypto solutions. Furthermore, the company is offering its product – White Label crypto wallet. With it, businesses can obtain an advanced and secure tool to store and manage their coins, tokens, and NFTs under their brand, quickly and cost-effectively. The wallet features up to 300 digital assets, 50K exchange pairs, Visa and MasterCard. It can be integrated with dApps and DeFi platforms and offers unprecedented security.
The Ledger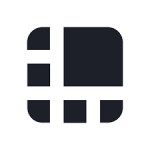 This is the standard type of physical wallet. If any trader is looking for the best offline crypto wallet, the Ledger might be the best option. It supports a wide range of currencies, and besides, the level of security is very high and promotes mobile-based trading proficiency. The Ledger has two types of hardware crypto wallets: the Ledger Nano X and the Nano S wallets. The traders use storage mechanisms while storing their private keys. For instance, they keep the private keys on USB drives, protecting hackers from getting online access to the keys.
In 2016, Ledger launched the Ledger Nano S. Currently, it is priced at $59.00, and many traders use it to buy cryptocurrencies. Furthermore, it helps users keep between 3 and 20 applications with the help of the Secure Element Chip, providing top-notch security solutions. Ledger Nano X was introduced in 2019 and priced at $119.00. With Ledger Nano X, the traders can store up to 100 applications. It integrates Bluetooth devices enabling the users to control their cryptocurrencies from anywhere. Furthermore, both Ledger Nano X and Nano S hardware wallets support over 1500 tokens and 27 coins.
Trezor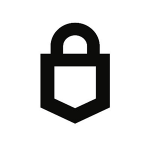 There are two common types: Trezor One and Trezor Model T. They are also hardware crypto wallets where users keep sensitive information safe. It has a very convenient interface. Traders with Trezor enjoy excellent security features, protecting them from common attacks such as phishing and malware. Most traders love using Model T because it protects owners from online and physical attacks. For example, Model T only accepts a narrow range of external commands. People who are not Trezor users will not be able to enter data. The Model T has two mechanisms of protection: the use of a personal identification number and a passphrase. Trezor Model T is available at Trezor shops and Amazon, among other places.
Zengo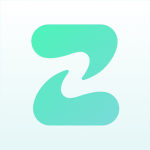 This is one of the best wallet for cryptocurrency management and instant purchases. Unlike Trezor and Ledger, Zengo does not store private keys and seed phrases. Instead, it uses advanced facial biometric technology. Keyless security is an innovative feature that makes Zengo one of the market leaders in the crypto trading industry. With Zengo, you can directly send and receive or buy and sell cryptocurrencies using a high-quality crypto mobile app.
Besides trading freely on bitcoins, users can earn interest and bonuses. Plus, the Zengo mobile app helps users track the market prices of the trading assets and their transactions. Zengo also has competitive fees, and traders are not subject to fees for sending or receiving cryptocurrency. On top of that, there aren't any minimum/maximum requirements. The 24/7 customer support teams play a more significant role in the growth of the Zengo wallet. Customers can get help at any time through their live support team.
Exodus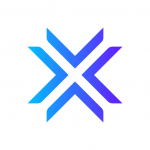 This is a desktop and mobile software program regarded as an easy-to-use digital wallet. The wallet supports over 150 cryptocurrencies, and that number is still rising. Exodus wallet uses Lighting Network to process transactions outside the bitcoin network as a payment system. Furthermore, traders can buy, sell or swap currencies cost-free using the Exodus app. When the traders download the program, they need to access their accounts using passwords and not private keys. If they lose log-in credentials, they can recover their accounts through a 12-word recovery phrase. Besides, it also offers 24/7 customer support. Customers can get assistance round the clock via email and live chat. Therefore, we recommend using Exodus because it is more than a viable wallet option for crypto investors and beginners.