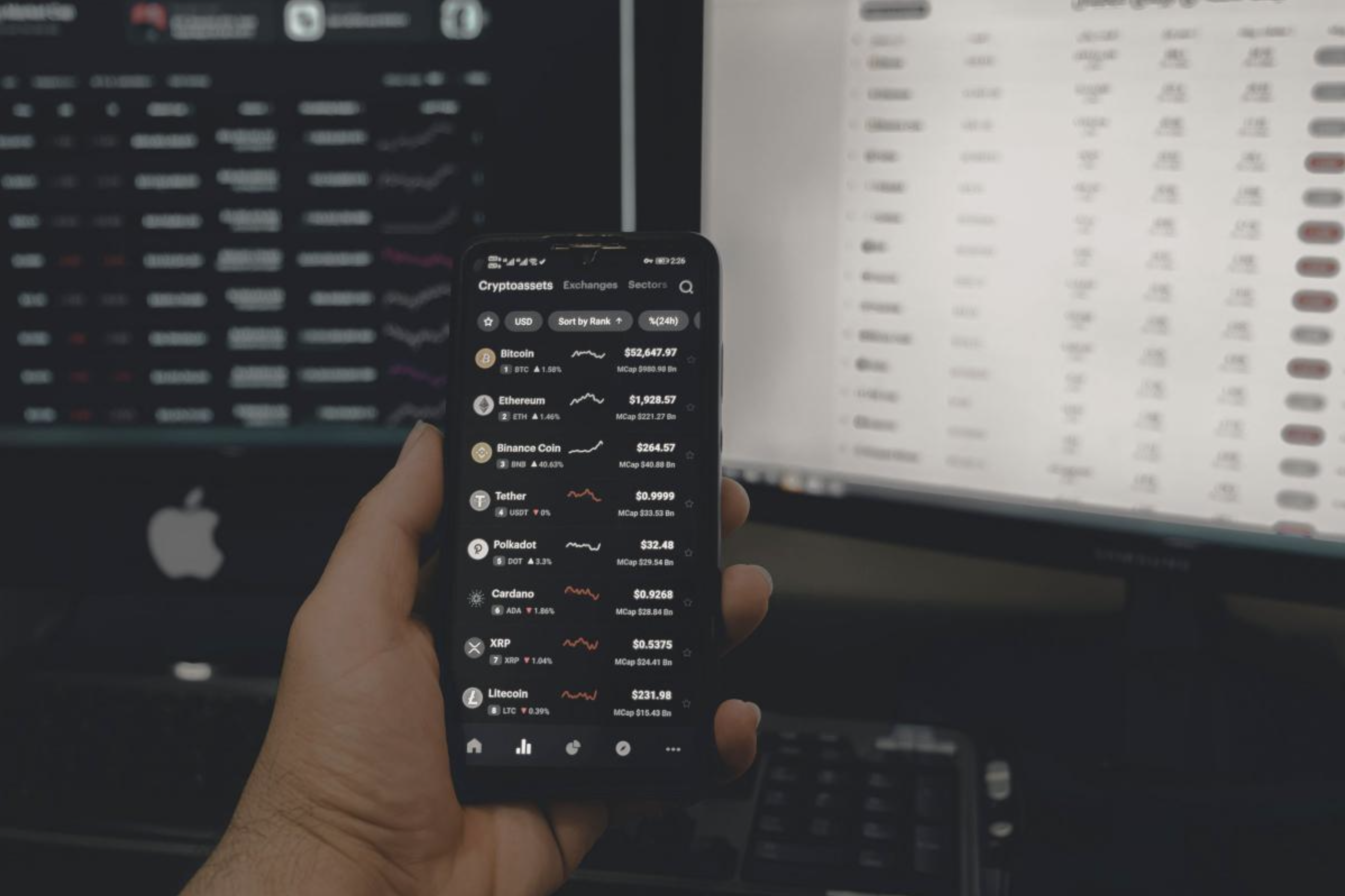 CFDs or contracts for differences are popular trading instruments that are used by traders around the world for speculation on assets' prices. Cryptos are known to be slow when it comes to transactions, although they are digital and fast, they still require some time for the crypto transaction to be completed. Crypto CFDs can have an advantage that traditional cryptos lack. Let's dive into the crypto world and analyze why crypto CFDs are so popular among brokers and if it is worth trading them.
Introducing crypto CFDs – a new asset class of trading instruments
CFDs let traders speculate on underlying assets' prices without owning the asset itself. This gives CFDs much faster execution speeds and traders can right away short them, meaning they can profit from both upward and downward markets. This is not true for traditional crypto trading as traders in this case can only buy the cryptos and they are not able to sell crypto right away. Many brokers saw the opportunity of rising demand for cryptos as trading instruments and they introduced crypto CFDs. Crypto CFDs trading is quickly becoming more popular than traditional crypto trading. One broker that offers excellent crypto CFD trading services with low spreads is MyFXChoice. By taking advantage of crypto trading with MyFXChoice anyone can get benefits with fast execution speeds, and the ability to profit from both uptrends and downtrends. With MyFXChoice you can access a wide range of crypto CFDs and enjoy competitive trading conditions. The company offers CFDs for all popular cryptos including Bitcoin, Litecoin, and Ethereum, and spreads start from 0.23 pips which is very low for cryptos.
Pros and cons of crypto CFDs
Crypto CFDs are lightning-fast and can help traders speculate on the price with leverage and relatively low capital requirements. But there are some cons that are worth mentioning. Let's discuss the pros and cons and analyze how attractive crypto CFDs can be for an average investor.
Crypto CFDs pros
Execution speed – With CFDs the execution speeds are much more faster than what traditional cryptos can achieve, Bitcoin sometimes requires hours before transaction get approved by the network
Higher profit potential – Ability to profit from both rising and falling markets
Leveraged trading – CFDs come with high leverage meaning the buying power of the account is increased several times. Very often this leverage is 1:5 meaning with just 100 dollars traders can open positions worth 500 dollars.
Flexibility – traders can access a wide range of cryptos from one single platform without the need to buy and save them in the wallet.
Hedging flexibility – since CFDs can be shorted right away this can be used to hedge crypto market risks by selling crypto CFDs.
Cons of crypto CFDs
High risks – trading CFDs come with higher risks of losing money. It is accepted that more than 75% of CFD traders lose their money. Because of this, a well-defined risk management strategy is required.
Fees – Very often crypto CFDs have high spreads and fees and it is a bad idea to leave positions open overnight, as overnight fees are applied to CFDs that have the potential to eat up all the profits.
Limited ownership and regulation – Since crypto CFDs are regulated very poorly it can increase risks of market manipulation, scams, and fraud, and the only solution is to find a very reputable and reliable broker. CFDs do not grant ownership of the underlying assets they represent. Because of this CFDs are only good for trading and they are not used for saving purposes.
Complex trading strategies are required – To trade CFDs profitably a deep understanding of the technical analysis and markets is required. Well-defined risk management strategies are key to limiting losses when trading CFDs and it requires time and effort to learn all these skills and build reliable trading strategies.
Despite these cons, crypto CFDs are still superior to traditional crypto trading. CFDs are specifically created for trading purposes and they offer vastly superior possibilities to traders that traditional crypto trading lacks.
Wrapping all up
CFDs or contracts for difference are speculative instruments that represent underlying assets and let traders short them right away without owning the underlying asset
Trading crypto CFDs with MyFXChoice gives traders access to a wide range of cryptos with competitive spreads
Pros of crypto CFDs include lightning-fast execution speeds, flexibility, and the ability to profit from both rising and falling markets
Despite many pros crypto CFDs trading are still risky and requires proper risk management and trading strategy which will take some time to master