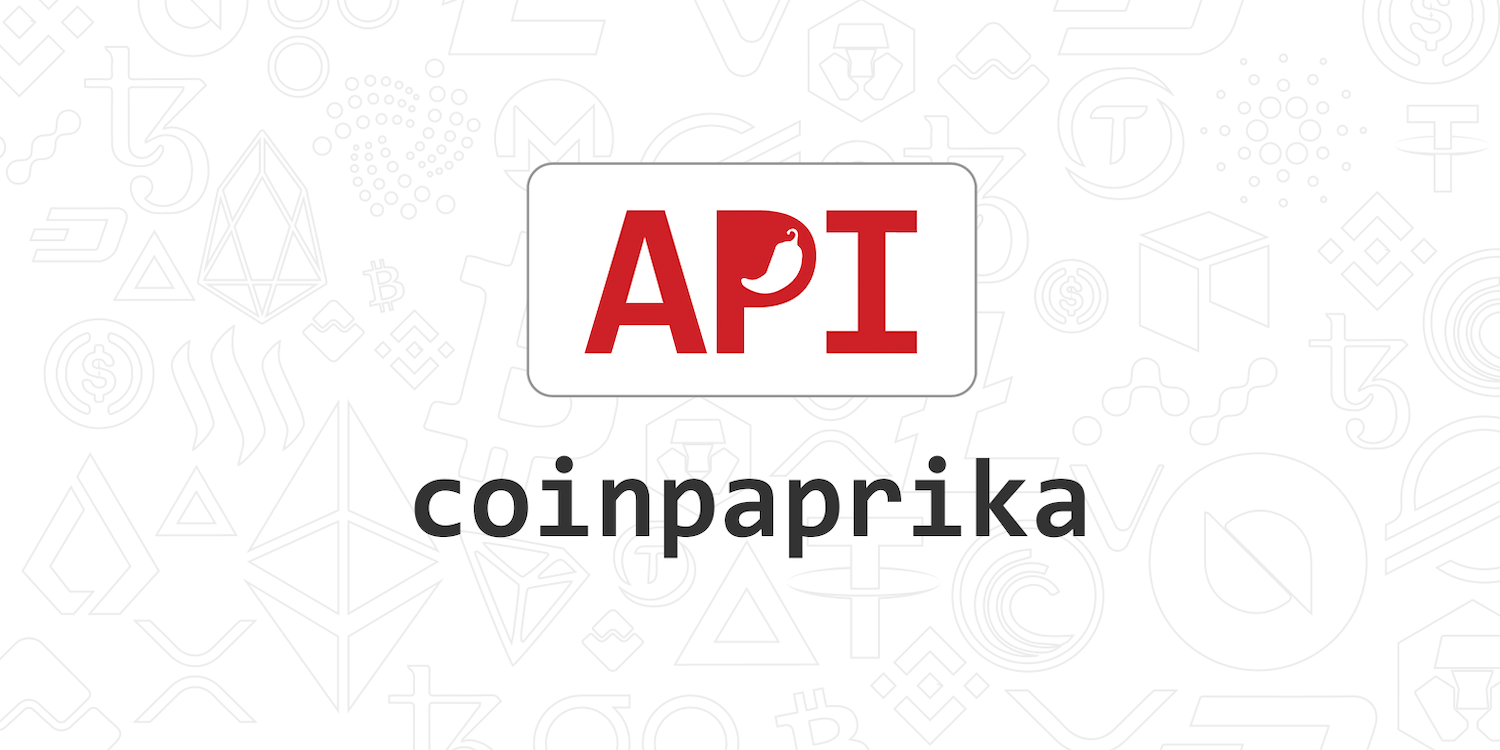 Crypto Market Data API by Coinpaprika is a set of programming instructions that enables a software application to access current and historical cryptocurrency market data. The API allows developers to programmatically request data from Coinpaprika. These data include cryptocurrency prices, exchange rates, currency conversion, and social media data. The API endpoints return data in JSON format
Data updates is in real-time, so developers can always have access to the latest information. The API is easy to use and well-documented, making it a great option for developers who want to add cryptocurrency market data to their applications. In addition, the Crypto market data API is available in both a free and paid subscription plan. Finally, the paid subscription plan provides access to more data and features than the free plan.
How Crypto Market Data API by Coinpaprika works
Coinpaprika's Crypto Market Data API allows developers to access up-to-date information from the crypto and blockchain markets. Moreover, the API provides data on prices, market capitalization, trading volume, and more. The data source is from a variety of exchanges and is updated in real-time.
Customer Support
Coinpaprika's customer support is 24/7 and excellent. They are always quick to respond to any questions or concerns customers have. In addition, they have also been very helpful in providing me with information and resources about the cryptocurrency market. Overall, customers have left positive reviews of the support they have received from Coinpaprika.
Coinpaprika API Ranking
The Coinpaprika API provides up-to-date information on over 5,000 digital assets. Therefore, the API enables developers to access Coinpaprika's data through a simple, easy-to-use interface. Coinpaprika's API Ranking is a valuable tool for developers, as it provides an overview of the most popular digital assets. The ranking is base on data from Coinpaprika's API, which is constantly updated.
As a result, Coinpaprika's API is the best provider of API. Additionally, it has CASC of 9.56, 100 per cent press rate, outliers 1.04 per cent and Median Latency of 337ms.
The site has high performance, the fastest response times and high availability.
Pricing Plans for Coinpaprika
The organization offers a variety of pricing plans for its Crypto Market Data API, ranging from free to enterprise. The free plan includes access to the Coinpaprika API with no limits on requests or data usage.
Pro Package – 500 000 calls, Email support, 1 month of historical data, access to all assets. Price: 199$
Business Package – 3 000 000 calls, 24h support and, 1 Year of historical data, access to all assets. Price: 799$
Enterprise – No limits on calls, real-time support, no limits on historical data, access to all assets Price upon request.
For CryptoRunner users, we have a 5% discount code: cryptorunner5