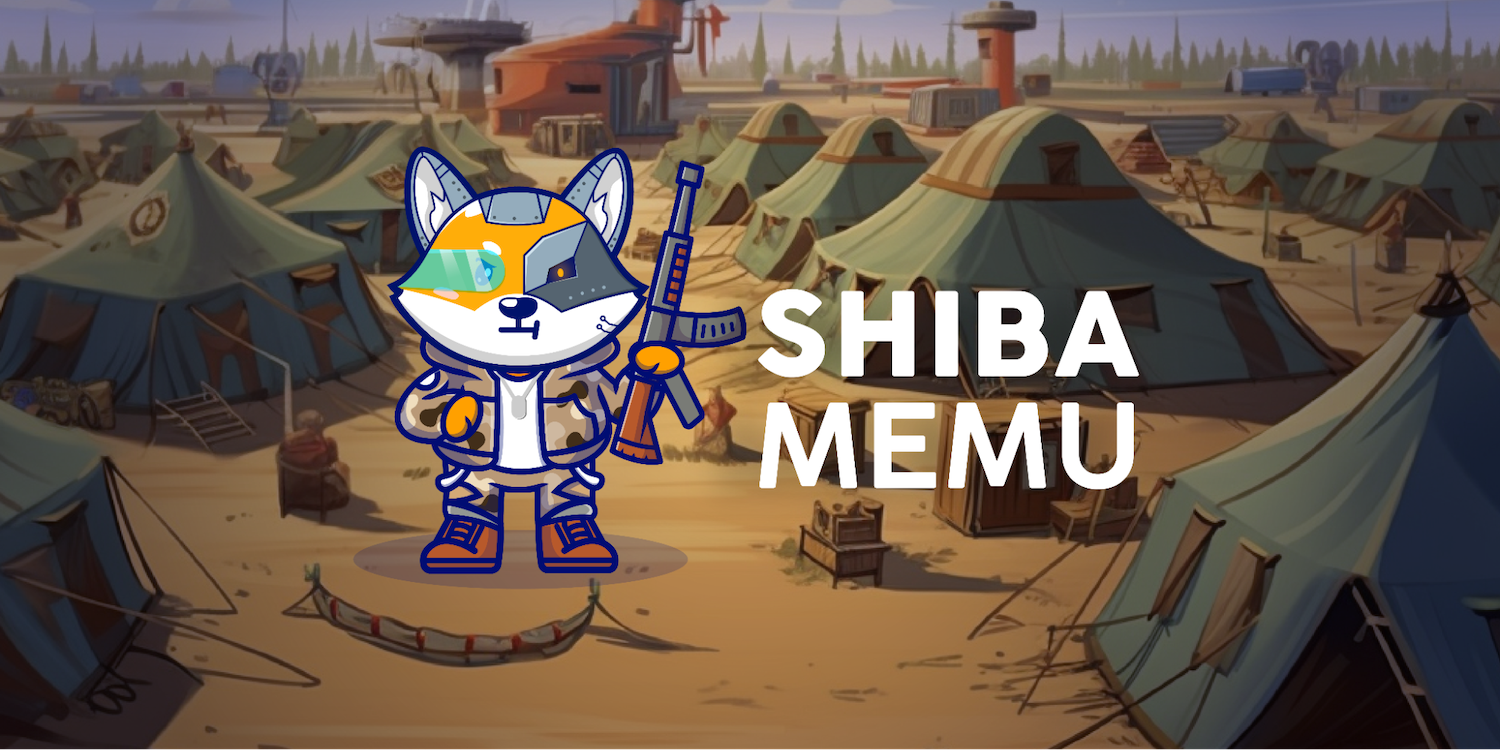 The 2023 crypto market has had its share of highlights and lowlights. Despite market sentiment turning more optimistic than the gloom and doom of 2022, the market has mostly been moving sideways since then. But hope always springs eternal in the crypto world. And despite the worst of crypto winters and bear markets, there's always another golden crypto bull run to look forward to.
One of the best crypto projects of 2023 is ready to reap the benefits of the next big crypto bull run — and its presale has thus far already raised $2.9m in just 11 weeks. Shiba Memu (SHMU) is not just another run-of-the-mill meme coin. It's gaining real momentum from early-stage investors with its innovative blend of artificial intelligence and meme coin charm.
Read on to discover why SHMU holders are bullish about Shiba Memu's prospects ahead of the next crypto bull run.
What is Shiba Memu?
Meme coins like Dogecoin and Shiba Inu produced historic, life-changing gains for early adopters who timed their entrances and exits perfectly. This led to an unprecedented surge in popularity among meme coins, with the niche growing from a $0 market capitalization in 2020 to almost $15 billion as of this writing.
But despite the remarkable growth, many meme coins have drawn criticism for their overreliance on hype-driven marketing with very little substance (if any). Case in point: Pepe Coin was among the biggest meme coin gainers of 2023, surging to a $1 billion market cap from April to May, even without any tangible utility. True enough, Pepe Coin has plunged in value, losing 81% of its value in a few months, with no redemption in sight for PEPE bagholders.
That's where Shiba Memu (SHMU) distinguishes itself from garbage meme coins with its innovative use of AI to sustain the hype that meme coins need to continue appreciating in value. Shiba Memu leverages AI and natural language processing (NLP) to propagate its marketing strategy autonomously. Its algorithms fine-tune its content production and social media engagement strategy depending on the prevailing market sentiment.
That's a never-before-seen utility in the meme coin space — and that's why many crypto observers place Shiba Memu as one of the best crypto presales to catch in 2023.
The excitement surrounding Shiba Memu has translated to massive success, with its SHMU token presale raising $2.9m in a matter of 11 weeks. The Shiba Memu ICO presale was extended by another 60 days for new investors to take advantage of its progressive daily token price increases of $0.000225 — and potentially double their gains ahead of its launch and listing. It could be the best crypto presale to buy in right now.
How does Shiba Memu work?
Shiba Memu features sophisticated AI and NLP algorithms using sentiment analysis and machine learning to self-direct its marketing and PR strategies.
The protocol gathers data through sentiment analysis across online and social media platforms to see what people say about it. Then, Shiba Memu harnesses AI to autonomously create and disseminate bespoke content across online verticals, engaging audiences and propagating its narrative intelligently. This content can be in forum posts, blog posts, social media discourse, or advertisements directed at achieving Shiba Memu's goals.
Sentiment analysis then assesses investors' feelings about the coin, understanding whether people feel positively or negatively towards it. Based on this analysis, predictive analytics continually analyzes vast data sets and market trends to understand the market's likely direction.
Shiba Memu: How high can SHMU price go in 2025?
Shiba Memu isn't only attracting investors with its canine cuteness — it's drawing them with its daily price increases throughout the ICO phase. Its SHMU token launched at $0.011125.
By the time its extended presale concludes ahead of its BitMart listing, the token will have risen to $0.0379 — giving early-stage investors up to 240% in gains and those participating during the extension an astonishing 119% in profits.
Crypto analysts predict that SHMU can go on a parabolic run once the crypto bull run of 2025 comes around. And with the AI integration – $0.50 is within striking distance for Shiba Memu.
Shiba Memu: This could be the best crypto presale to join in 2023
Crypto presales are the best time to invest in an upcoming protocol with great promise and meme power. But they don't run forever. Even as the Shiba Memu token presale has been extended by another 60 days, the clock is ticking — and SHMU token prices are progressively rising daily.
At its current $0.029125 price, Shiba Memu is a bargain not to be missed before the next crypto bull run. SHMU token prices may never be this low again — and the window to make profits during the presale is slipping away by the day.
Don't miss this chance to be part of something revolutionary. Join the pack of alpha dogs and join the Shiba Memu presale today.
You can participate in the SHMU presale here.