WCX Review
Bitcoin Trading Exchange
Looking for the best exchange? We have compared and selected the best with the lowest fees. Follow our step-by-step instructions to buy bitcoin and all other cryptocurrencies in 5 minutes. Buy Cryptocurrency →
Easy-to-use Trading Exchange
Features over 100 trading instruments
High leverage up to 1:300
No deposit/withdrawal fees
Fiat currency not supported
Not much educational material
Overview

CHAPTER 1
WCX Exchange Introduction

CHAPTER 2
Trading Exchange: How it Works

CHAPTER 3
WCX Exchange Features

CHAPTER 4
WCX Exchange Conclusion

FAQ
Frequently Asked Questions

PLATFORM
View Screenshots

CONCLUSION
Pros and Cons
CHAPTER 1
WCX Exchange Introduction
---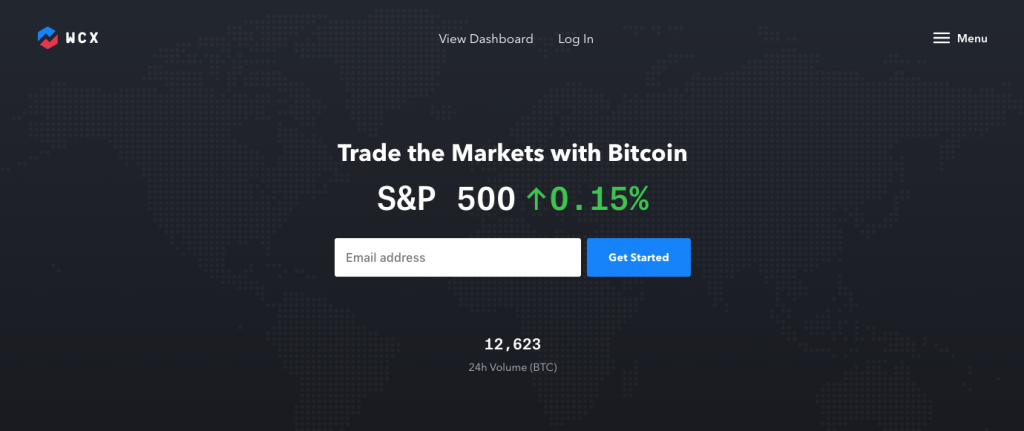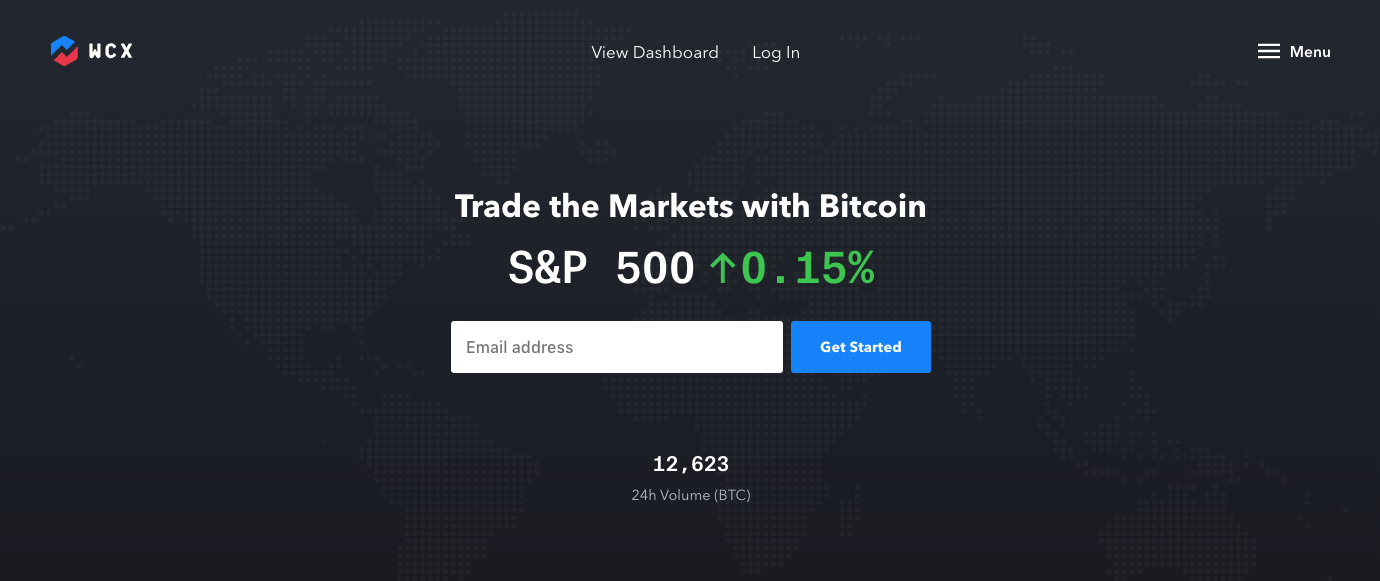 If you've never heard about the possibilities offered by the WCX crypto trading exchange, you may find our review a little weird. The Switzerland-based cryptocurrency trading platform was founded in 2017 by former Apple Engineers. The platform enables users to trade different financial markets using Bitcoin. The open markets include commodities, stocks, Forex, and cryptocurrencies.
The WCX crypto exchange is experiencing unprecedented growth and has attracted traders from over 190 countries, who seem to love it for its high speed, user-friendliness, and security. Since it was founded, it has served over 125,000 traders with a volume of over $1 billion traded.
Since WCX Exchange is exclusively powered by Bitcoin and has no links with banks, WCX users enjoy lower costs as compared to other platforms, and they pass the savings to their users by being a feeless platform with high liquidity besides having the lowest spreads.
You won't find a better exchange platform that lets you trade stocks and indices with Bitcoin (BTC). This is what distinguishes WCX from other exchanges in the crypto market.
In this review, we will see the most prominent features that give WCX an edge as well as a few essential things you want to take note of. Let's get started!
CHAPTER 2
Trading Exchange: How it Works
---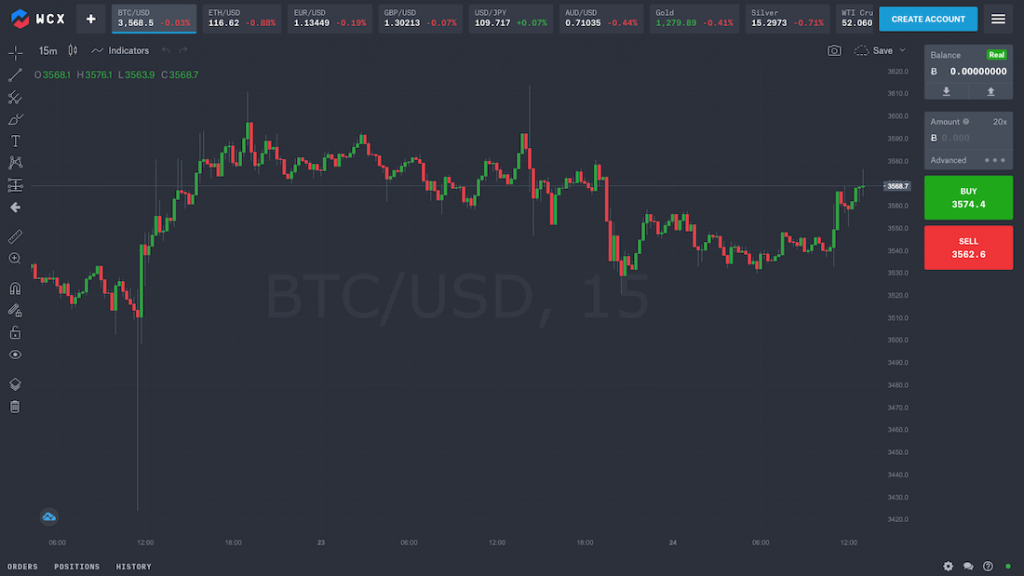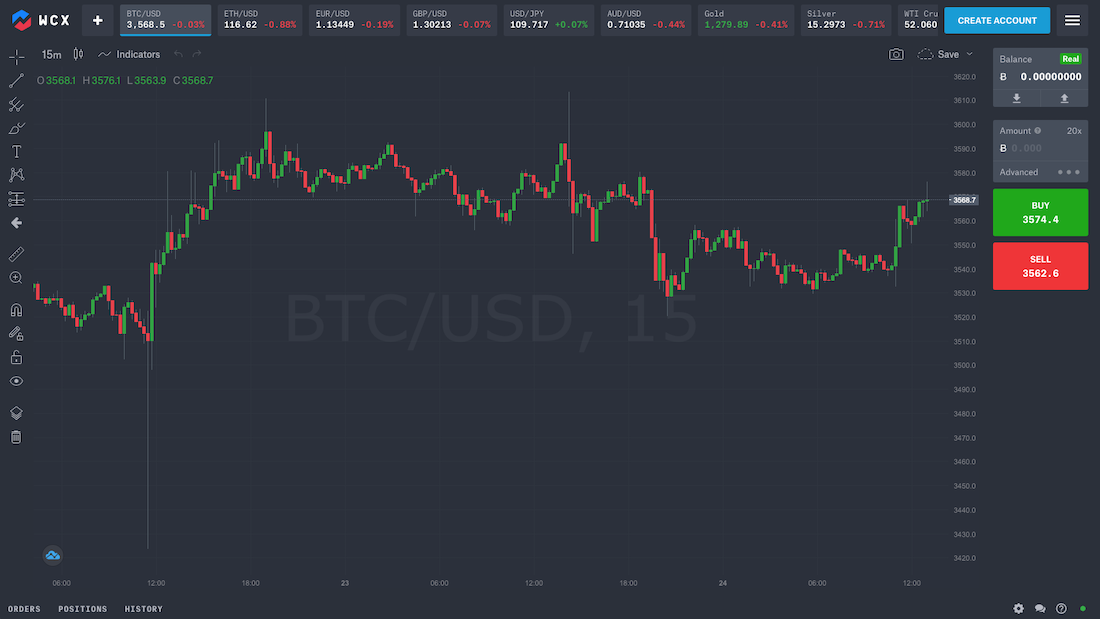 If you are a first timer with WCX, you must be wondering just how you can use your BTC to trade stocks, commodities, currencies, and indices. Users are allowed to choose between long and short market.
Here you are allowed to predict the market price, whether it will fall or rise and the profit or loss you make and to what degree depending on whether you are right or wrong. Traders can make money even during lean times by operating short positions.
We have included a screenshot of the trading dashboard above. This layout shows that the order submission panel is on the right-hand side while the chart and open positions are at the center. On the top is a market selection menu that enables you to search and select your preferred markets besides glancing at the latest prices.
Deposit and withdrawals options
You can only withdraw or deposit after you have a verified trading account. No fiat deposits and withdrawals are available as everything is done in BTC. Accordingly, the WCX platform doesn't charge deposit and withdrawal fees apart from the applicable blockchain transaction fee. Withdrawals are processed within one hour.
How to sign up and use
You need to create an account before you can use the platform. You may want to begin with demo trading so you can learn the ropes, but for you to deposit real BTC and trade, you are required to verify your ID according to KYC/AML laws. If you are entirely new, you want to start with the demo trading before plunging in wholly.
CHAPTER 3
WCX Exchange Features
---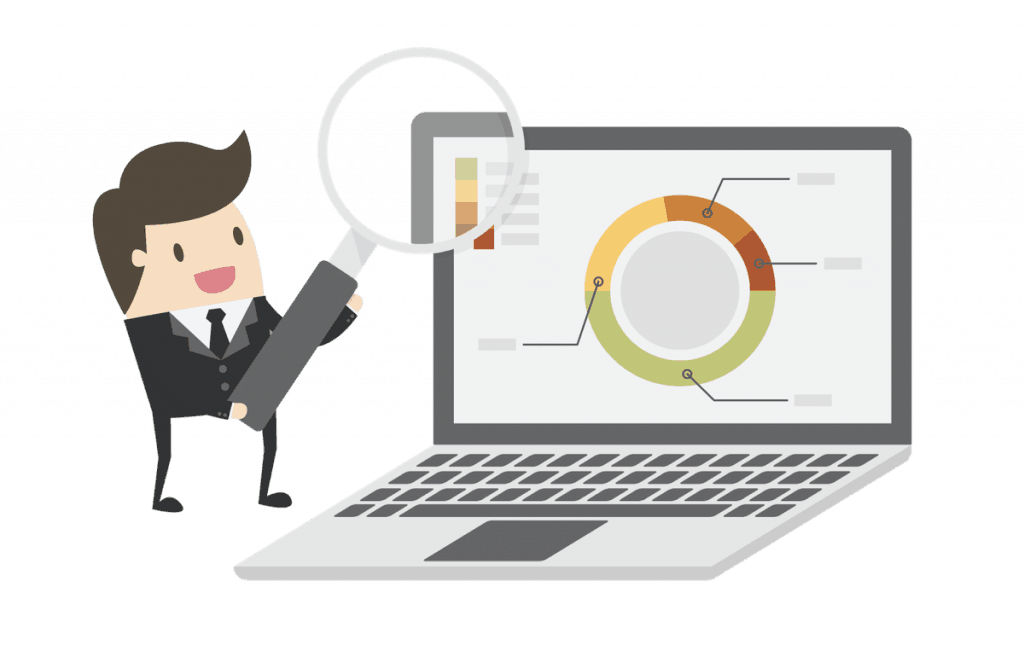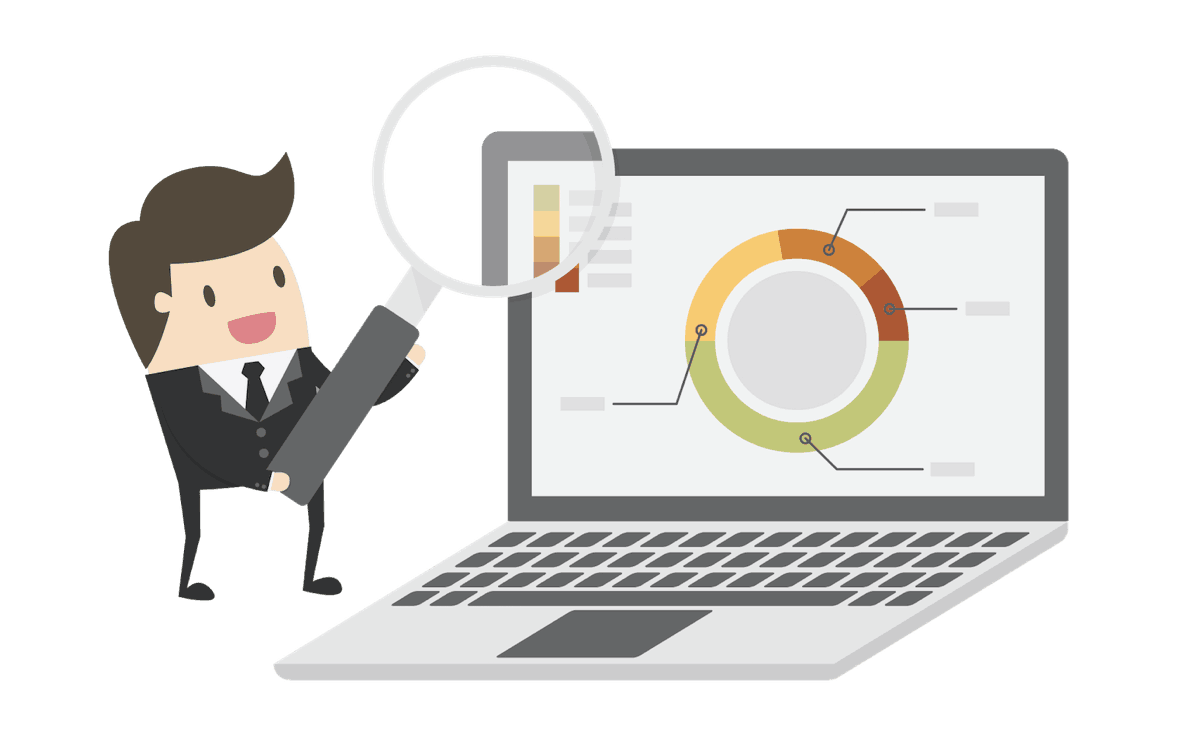 WCX Exchange offers traders a variety of prominent features, and we shall highlight those that set this platform apart from the rest:
100+ Markets
Users have access to different kinds of markets such as commodities, Forex, stocks, indices, and some popular cryptocurrencies:
Forex: WCX offers you about every leading Forex trading pair like EUR/USD, GBP/USD, USD/JPY, AUD/USD, and more.
Cryptocurrencies: You can trade all the leading like Bitcoin, Litecoin, Ripple, Ethereum, ETC.
Stocks: Trading is open for Apple, Tesla, Amazon, and others
Commodities: Gold, silver, oils and other commodities and precious metals
Indices: You can trade leading indices like the China 50 or S&P 500
0 % Fees
The exchange doesn't charge fees to deposit, withdraw or trade. Deposits and withdrawals are processed in Bitcoin and credited within minutes.
Risk management tools
The platform offers an unlimited risk-free demo trading platform that allows new entrants to familiarize with the platform before they can input real funds. Traders take advantage of a "take-profit and stop-loss" function which will enable them to set up either position, so the system automatically stops to prevent losses. The flexible leverage allows you to choose your preferred leverage for each trade.
Mobile Trading
The website has been designed with a mobile-friendly interface meaning it's usable like an App. However, the iOS and Android versions are not yet available.
API
The WCX API features a REST and WebSocket library enabling real-time prices and trading plus comprehensive documentation.
Customer support
The WCX platform runs an active Help Center that's fast and responsive, coming in very handy for new users. The help center features helpful guides and articles besides responding to queries promptly.
CHAPTER 4
WCX Exchange Conclusion
---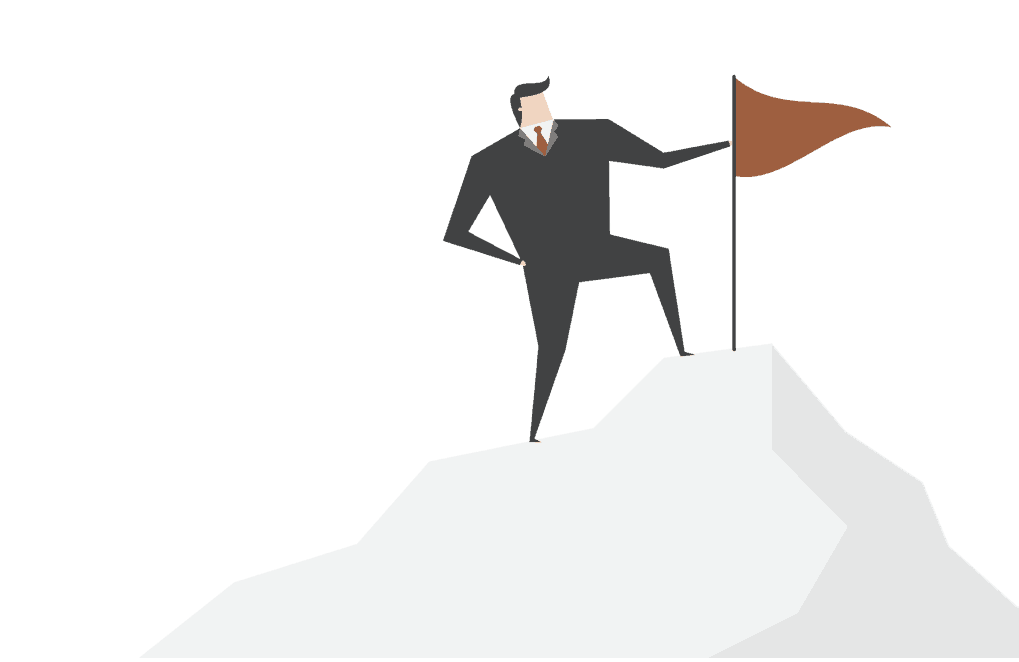 The WCX exchange platform is a Forex and CFD broker offering numerous assets including stocks, forex, crypto, and indices. They are an excellent trading platform for people who are just entering the crypto space. The website's charts are more than enough together with 1:300 leverage.
The only downside with the WCX crypto trading platform is that it's relatively new in the market and they don't provide enough corporate details. Most importantly, there doesn't seem to be enough regularity oversight as yet. However, considering their low prices they are one of the best Bitcoin trading exchanges.
Frequently Asked Questions
Is your question not answered here? Ask your question below!
Once you fill out a registration form, you can access the demo account. To access live trading, you must provide your documentation to verify your account. Open your WCX account here.
You must have a Bitcoin wallet before you can deposit funds since WCX only accepts Bitcoin. Compare and choose the best Bitcoin wallet.
Unfortunately, all deposits are made in Bitcoin.
No, the exchange doesn't automatically close at the end of a closing day.
Pros and Cons with WCX
Easy-to-use Trading Exchange
Features over 100 trading instruments
High leverage up to 1:300
No deposit/withdrawal fees
Fiat currency not supported
Not much educational material