Stable Tech N.V. Celebrates Coinslotty.com Milestone by Showering Affiliate Partners in "Gold Coins"
15 February, 2023 | Press-releases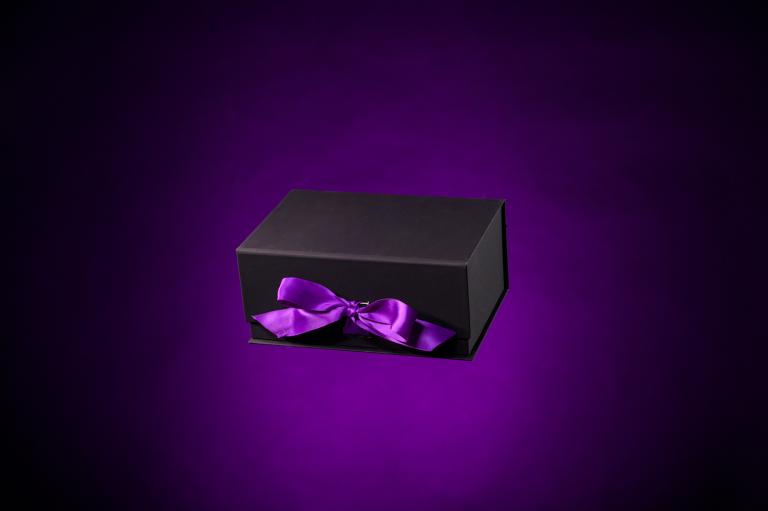 Coinslotty.com's supporters are about to feel like they just found a pot of gold at the end of the rainbow. Starting in February, Stable Tech N.V. is honoring its flagship crypto casino's first big milestone in a big way: they are sending gift boxes packed with Apple AirTags and chocolate gold coins enclosed in a medieval-style leather bag to each one of their first 100 affiliate partners.
Gratitude in a Gift Box
Reaching 100 affiliate partners since Coinslotty's launch in November 2022 is a huge step toward reaching Stable Tech N.V.'s goal of having the number one crypto casino in the industry. This is not a goal that one can reach on one's own, however, and the company is showing its appreciation by sending all 100 of its supporters a custom gift package – a rarity among businesses in this field.
Some of these packages have already been shipped, but others will be delivered in person at the ICE 2023 Affiliate Conference in London starting February 7th. Each gift box contains three hand-crafted and/or hand-chosen gifts that Coinslotty.com hopes the affiliates will find both delightful and delicious.
The Box
The elegance starts with the box itself. The gift box, a matte black color with two magnets and a decorative purple ribbon to close it, is made out of recycled materials, making it, not just a friendly gift for affiliates, but friendly toward the environment as well. It was specially designed to fit its contents exactly, including a special compartment for a delicate Apple AirTag to fit into without getting jostled around in transit.
The Apple AirTag
Looking inside the box, one will notice two treasures, one of which is the coveted Apple AirTag. This small, circular device is a bluetooth tracker made to be put into bags or luggage to keep tabs on where they are and where they go. StableTech N.V. has decided to give one to all of its first 100 affiliate partners to help them "track their success."
The company also customized each AirTag with its logo, a process that took some experimenting. First, they tried laser engraving to put the logo on the device, but after looking into UV printing as well, they found that the latter led to a better, clearer logo that truly stood out.
The AirTag was then attached to a black Belkin carabiner with a snap-and-lock design that makes it easy and convenient to clip onto hooks or other pieces of one's bags or luggage. It features a strong, sturdy metal loop and a spring-loaded clip that will keep it firmly in place.
The AirTag's holder also provides protection for the tracker. Its raised edges keep the AirTag from getting nicks and scrapes, but its open-faced design allows you to view the logo at all times.
The Coin Pouch
Nestled in snugly next to the AirTag, every Coinslotty.com affiliate partner will find a medieval-style leather coin pouch created by a skilled leatherworker in Samobor, Croatia. Each pouch was hand-made out of snythetic leather and cowhide using heavy-duty scissors and various other machinery.
Each bag measures 32 centimeters in diameter and weighs around 100 grams. Each bag took one hour to make, and is tied shut with a golden string that matches the shimmering coins inside.
The Golden Chocolate Coins
Each medieval leather coin pouch holds 45 gold-painted chocolate coins hand-crafted by chocolatiers at Croatian Choco Concept in Opatija, Croatia. Since their grand opening in 2011, Croatian Choco Concept has been a part of many unique and creative projects, and this one was no exception.
Each 40 percent cocoa Belgium chocolate coin was made using a silicon mold with the brand logo, which was created especially for the occasion. The process began with the designing of a 3D test coin to help get a feel for what size coin was needed. The silicone mold was then created based on that, and 100 one-ounce coins were created measuring five millimeters in height and 44 millimeters in diameter.
Each coin was then carefully hand-painted gold, making them look like they are worth a fortune.
Coinslotty.com: A Community-Driven Casino
One of the reasons why the team behind Coinslotty.com is so excited about handing out these gift boxes is because they want to express, not just their thanks for the support they have been shown, but also the importance of community to their operation. It is the site's goal to create a place where players and affiliates alike can feel at home, and can grow and celebrate their successes together.
Some other ways that Coinslotty.com is building that sense of community is on forums like BitcoinTalk.org, a cryptocurrency forum that is the authoritative source on all things blockchain. Coinslotty.com has already joined up with senior forum members to create an announcement thread updating other forum users on current and upcoming events and milestones.
Coinslotty.com also has plans to carve out a spot for itself on the streaming site Twitch. The company hopes that it can repeat its success in the affiliate market by gaining a list of 100 Twitch streamer partners in 2023.
They plan to create a dedicated YouTube Channel as well, which will feature highlights from casino Twitch streamers. The project will be managed by the Direcut Productions, who also created the CasinoEuro and Casumo YouTube channels.
By becoming a part of these already established communities, Coinslotty.com hopes to expand its own, something that may just result in more showers of chocolate coins or other goodies in the future.
About Coinslotty.com and Stable Tech N.V.
Stable Tech N.V. operates Coinslotty.com under the E-gaming license number 8048/JAZ, which was issued by Antillephone. Coinslotty.com was established in November 2022, and has quickly found a place for itself within the blockchain community. The site has been authorized by the government of Curacao, which requires that all games be ISO/IEC 17025 compliant and certified as being "provably fair," meaning that it meets industry standard payouts of between 95 and 98 percent.