Coinslotty Unveils Rebranding and Exciting Participation in World FreeSpin Day
20 June, 2023 | Press-releases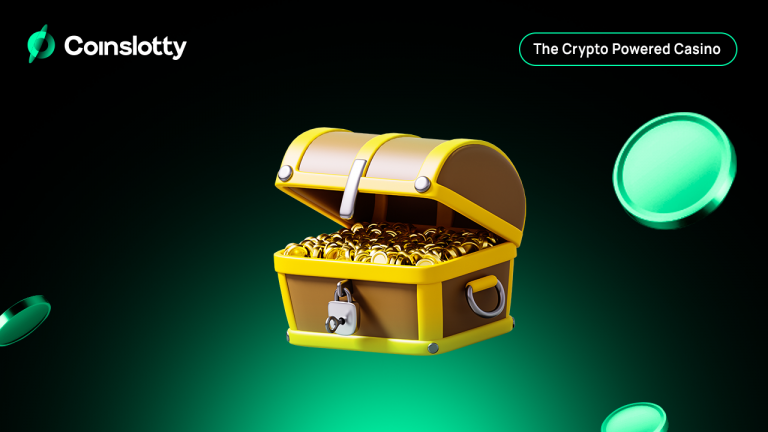 Coinslotty, the leading online casino for blockchain enthusiasts, has recently undergone a significant rebranding phase, marking a new chapter in its evolution. Alongside this exciting development, Coinslotty is thrilled to announce its participation in the upcoming World FreeSpin Day, a groundbreaking event that promises an abundance of thrilling free spins for registered users.
Coinslotty's rebranding journey has been characterized by a commitment to enhance the platform, improving user experience, building a vibrant community, and introducing enticing offers. This marks the third major update for the brand since its launch in late 2022, showcasing a steadfast dedication to continuous improvement and innovation.
The latest rebranding efforts have given Coinslotty a stylish overhaul, featuring revamped logos, design, and typography. Departing from its previous dark blue and monochrome aesthetics, the brand has embraced a fresh new look that embodies growth and vibrancy. The centerpiece of this visual transformation is the redesigned logo, depicting a green coin undergoing a transformative phase—a symbolic representation of Coinslotty's journey through three major phases of evolution.
Coinslotty's rebranding journey began with an upgraded platform, offering a wide array of games tailored specifically for crypto enthusiasts. In the second phase, the brand strengthened its affiliate management platform and fostered partnerships with over 100 affiliate partners, expanding its network and establishing mutually beneficial collaborations within the crypto-gaming industry. Now, in the third and latest phase, Coinslotty unveils a complete visual overhaul, presenting a dynamic and engaging design that captures the essence of its renewed identity.
Complementing the new visual identity is the implementation of the Manrope font, a modern open-source style renowned for its geometric shape and slightly closed-off counter.
To celebrate its rebranding and express gratitude to its loyal players, Coinslotty has launched an exclusive welcome offer. Collaborating once again with esteemed designer Jayce, the brand presents a unique welcome package that surpasses industry standards. Players can now enjoy generous matches on their first three deposits, with the opportunity to receive up to 5 BTC in bonus money. Additionally, as an added incentive, players will be rewarded with a total of 300 free spins.
In the midst of Coinslotty's rebranding, the brand is thrilled to participate in the inaugural edition of World FreeSpin Day. This exciting event allows registered users to indulge in a wealth of free spins provided by participating partners. The dates for this spectacular event will span from July 21st to the 31st, offering players an extended period of thrilling gameplay and the chance to explore an array of enticing games.
For those eager to take part in this first-ever World FreeSpin Day, participation is as simple as registering on the Coinslotty website and with the listed partner casinos. It's a unique opportunity to experience the excitement and rewards of free spins while immersing oneself in the captivating world of online gaming.
Coinslotty's rebranding signifies a bold step forward, ushering in a new era for the brand and reinforcing its commitment to delivering exceptional gaming experiences. With its fresh visual identity, exclusive welcome offer, and participation in the inaugural World FreeSpin Day, Coinslotty continues to solidify its position as a leading player
As Coinslotty continues to thrive as a licensed crypto casino managed by Stable Tech N.V., it remains steadfast in its commitment to transparency, fairness, and player safety. The brand operates with an E-gaming license (number 8048/JAZ) issued by Antillephone N.V. and is authorized by the Curacao government, ensuring a secure and reliable gaming environment for players.