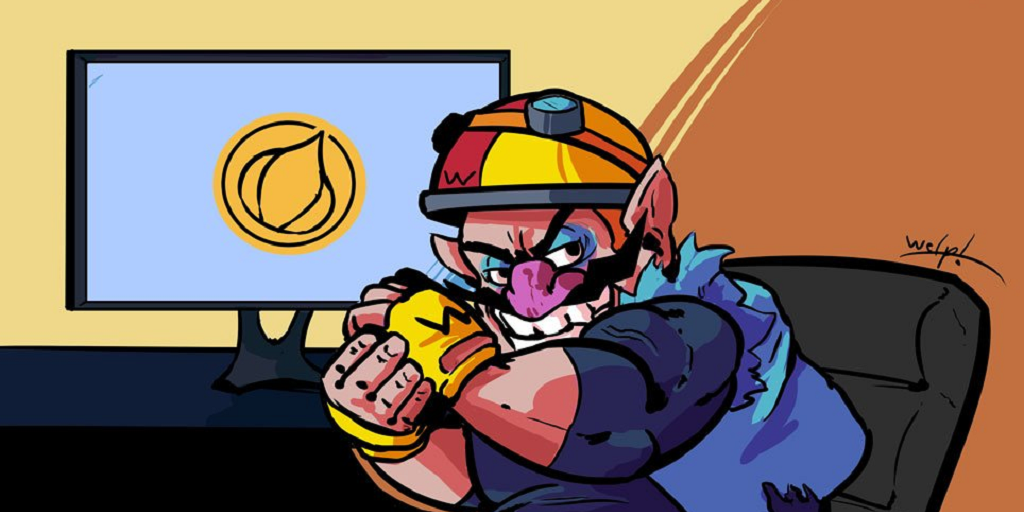 Garlicoin has a max supply of 69 million GRLC, a roadmap for 69 quarters, and aims for 69X returns.
And that's because the meme must go on.
Dogecoin has shown that cryptocurrency, like the whole internet, revolves around memes; in their case, the doge meme.
Doge fans pushed up the cryptocurrency from an altcoin that everybody treated as a joke to one of the top cryptocurrencies.
Believe it or not, a cryptocurrency with no real plan behind it is up there with the likes of Bitcoin, Ethereum, ADA, and other major cryptos.
And now, Garlicoin is using garlic bread to get there too.
The Garlicoin MEME
As you probably have already guessed, the meme is related to garlic. Specifically, Garlicoin is based on the garlic bread meme, which went viral in 2017-2018.
In that regard, the project kicked off in January 2018, soon after Reddit user DigitalizedOrange published a post titled "If this post gets 30,000 upvotes, I will make a garlic bread cryptocurrency called Garlicoin."
Nowadays, GRLC has become the tastiest, 'most bestest' deflationary meme coin of all time. Garlicoin is getting filled with tools for Garlicoiners and is expanding on several markets.
It has a tip bot for Reddit, a tip bot for Discord, and a fantastic Faucet for users to get more GRLC.
And soon enough, Garlicoin will also be linked to a "Garlic" retro game, where they will be monthly challenges where players can win up to $100.
With all the updates coming in 2021, in 2022, Garlicoin will get closer to the gamers community with a game that integrates GRLC. Currently, the Reddit community is steadily increasing, housing over 101,000 members at the moment.
And with that, the gamers community will discover the blessing of garlic bread as well.
Furthermore, if all goes well, in Q69 (that's 2420), the Garlic Bread Dating Simulator will be live, and all garlic bread lovers will be able to meet people with similarly refined tastes.
GRLC to go 69
Garlicoin makes your crypto wallet fat.
It may have been silent since 2018, but the community is getting louder and growing 69 times faster.
They're chasing away vampires and reinforcing the power of the GRLC memecoin. And as the community grows, the activity within the GRLC mining network grows.
The coin is already listed on 6 markets, and as it will see adoption and growth, more will come.
But what makes Garlicoin work?
It's the good old blockchain-based decentralized network secured by a proof-of-work called Allium. The coin is forked from Litecoin and allows CPU and GPU mining while being resistant to ASICs.
The enormous growth potential of Garlicoin has come from the well-thought tokenomics the project has.
GRLC only has a max supply of 69 million coins, with 63 million already in circulation.
Thanks to that, with a market cap of $7 million, GRLC managed to break above the price of $0.1.
In Dogecoin's case, it took a market cap of $18 billion to reach $0.1.
The GRLC community is expanding and getting more and more active. The memes are flowing, and there is not enough garlic in this world to cover each of them.
And by seeing that, it's not surprising that Garlicoin is ready to go parabolic.