Epic Web3 Summit is knocking on the door
18 November, 2022 | Press-releases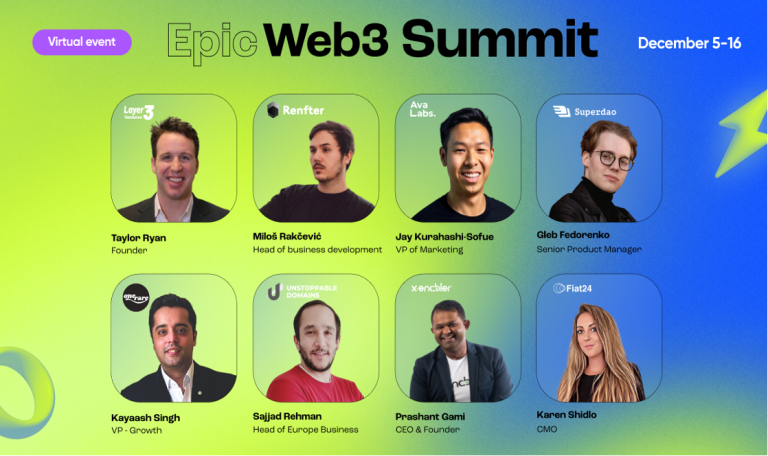 What's that? A huge virtual event organized by our friends Epic Web3 for everyone building in Web3.
No fluff. No armchair theory. Just real-world knowledge.
🔸
 What you
'
ll get once you join:
— Useful tactics to make your Web3 product go viral
— Strategies for getting a startup 'investment ready'
— Behind the scenes of building a unique & memorable brand
— Secrets of building high-performing teams to grow your product from the inside
Just have a sneak peek — what a lineup they've got.
🗓 DECEMBER: 5-16th
Don't wait up — grab your chance to look behind the scenes of successful products.
P.S. The event is available with the Epic Web3 Membership. With the Black Friday offer you'll get a 70% discount!