Bitcoin 2022 launches first European event: Bitcoin Amsterdam
22 August, 2022 | Press-releases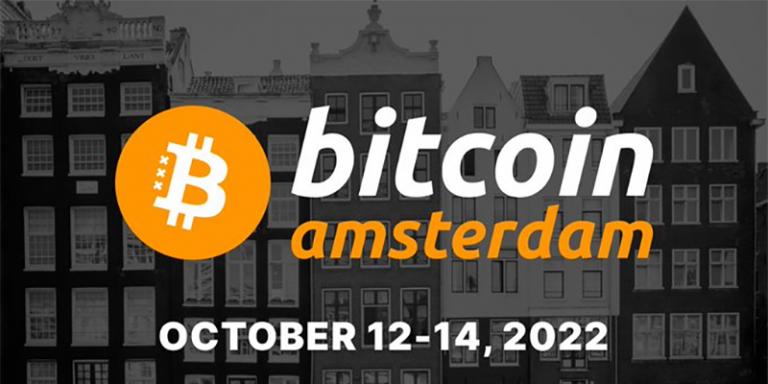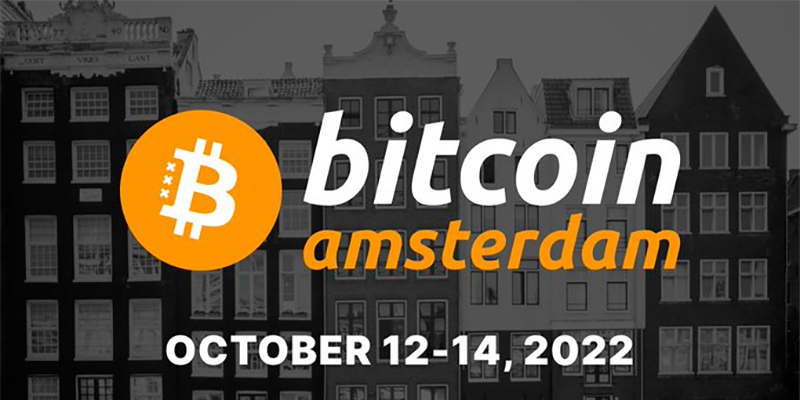 Organizers of Bitcoin 2022 promise "No region left behind" as it targets Hyperbitcoinization in Europe
Bitcoin Magazine, organizers of the world's largest and longest-running Bitcoin conference Bitcoin 2022, today announces, in collaboration with Amsterdam Decentralized and Westergas, the launch of its first European-focused event, Bitcoin Amsterdam.
The conference runs from October 12-14, 2022, and will gather some of the region's (and the world's) most brilliant Bitcoin experts, innovators and thinkers who will discuss the latest developments in the industry, with a specific focus on Hyperbitcoinization. Speakers at previous Bitcoin Magazine events have included Michael Saylor, Peter Thiel, and Serena Williams.
Bitcoin Amsterdam is Bitcoin Magazine's first major conference outside the Americas, and aims to galvanize attendees from Europe – one of the world's most uncertain regulatory environments for Bitcoin – with the message that there can be "No Region Left Behind" in the pursuit of Hyperbitcoinization. Bitcoin Amsterdam will take place in Amsterdam's most iconic venues, the Gashouder and Transformatorhuis at Westergas.
"While Europe is lagging behind other regions in terms of regulatory and governmental acceptance, demand from ordinary investors and institutions is among the highest in the world," said David Bailey, CEO Bitcoin Magazine. "What's more, the continent's significant Bitcoin developer and innovator community is helping shape the future of the world's preeminent digital currency – and which continues to rise.
"Europe has been at the forefront of financial and technological innovation for over 500 years, with Amsterdam playing a particularly noteworthy role in the development of modern banking, making it the perfect choice for our first European event," he continued. "While Europe's regulators have been so far slow to embrace the potential of Bitcoin, the combination of the continent's history and its continued high demand for Bitcoin means that our community can give the support, collaboration, and direction that's European governments are so signally failing to provide, and together pursue our shared goal of Hyperbitcoinization."
Bitcoin Amsterdam is being held at Westergas, the city's cultural district. General admission tickets start at €249,– with Whale VIP Passes starting at €2999,–. For further information on the event, including attendees, speakers and themes, please contact the press office and follow @thebitcoinconf on Twitter.