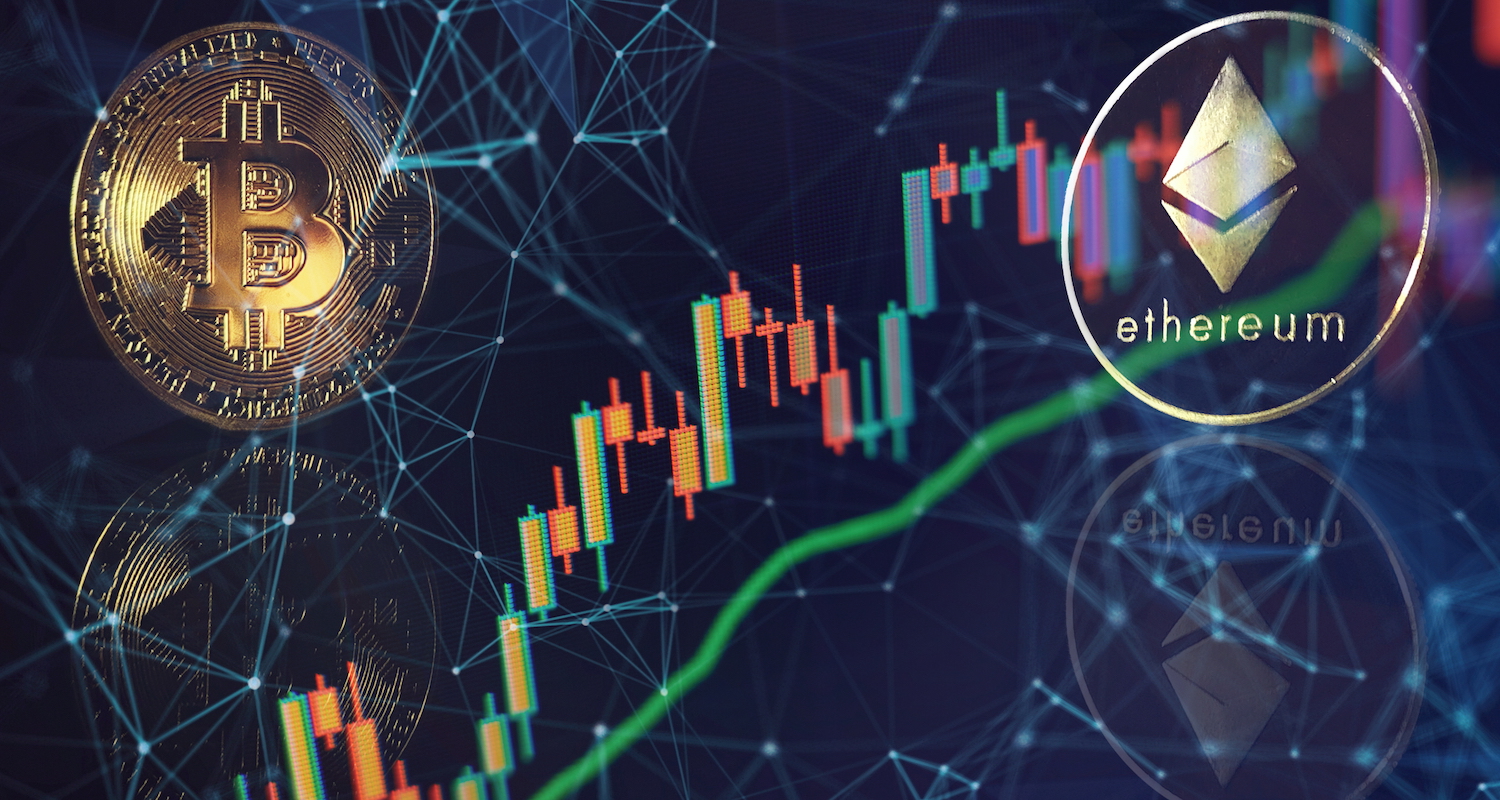 What is a Cryptocurrency?
Cryptocurrency is a digital or virtual form of currency that is protected by the use of encryption techniques. Cryptocurrencies are stored in a digital wallet while transactions are recorded in an encrypted digital log. When it comes to databases, the records are kept on a network of hundreds or thousands of computers simultaneously. This network is referred to as a blockchain.
Cryptocurrency Trading
As you might already know about the recent surge in popularity of cryptocurrencies, they have emerged as a unique asset class. Although substantial and frequent price fluctuations have limited their usability as a currency, they have become investment drivers for millions of traders and investors. You can invest in or trade cryptocurrencies like other conventional assets such as gold, forex, and stocks.
How to Trade Cryptocurrencies
Step One – Get Cryptocurrency Wallet
Investing in Cryptocurrency requires you to acquire a secure crypto wallet that comes in both hardware and software forms. There is a wide range of crypto wallets available on the market and you will have to evaluate a number of key factors before making your final decision. These factors include user-friendliness, coin accessibility, and security.
Step Two – Join a Cryptocurrency Exchange
Once you have a crypto wallet, you now need to sign up on an exchange and verify your account. You have the option to choose from a variety of cryptocurrency exchanges such as Kraken, Coinbase, Coinmama, and Binance. Remember that you cannot directly purchase tokens and first you will have to buy Bitcoin using your fiat currency. Then you will be able to trade your BTC coins for any cryptocurrency you want including Ethereum, Monero, Ripple, ZCash, and more.
Step Three – Verify Your Account & Start Trading
You will have to provide your basic personal information including your name, email address, country, and phone number. It's recommended that you set a strong password that is a combination of upper and lower case letters along with a digit and a special character. You will also be required to verify your account through documentation submission which may include your driver's license or ID card. This is done by exchanges and brokers to comply with Know Your Customer (KYC) and Anti-Money Laundering (AML) regulations.
Choosing the Right Trading Strategy
The primary motivation behind trading cryptocurrencies is to earn profits. However, each trader's route to profitability is unique. Some of the most often used trading methods include the following.
HODL
When you acquire a cryptocurrency and hold it in your wallet until the price rises to a point where you can earn significant gains, this is known as HODLing, the wrong spelling of "hold", which caught on as an inside joke.
Trading
When traders depend on the price volatility of the crypto to speculate on derivative instruments such as CFDs, Futures, and Options, that's usually referred to as day trading.
Swing Trading
Similar to day trading, but the trades last longer than a single business day. Swing trading requires you to develop fundamental and technical insights.
Hedging
You may use hedging as a way to reduce your financial risk. You can sell off your crypto tokens if the price does not move in accordance with your forecast by opening up a supported position.
Scalping
This approach is again quite similar to day trading, except the transactions last between a few seconds and several minutes. Profits are modest, but the ability to trade often during the day lowers your total risk.
Learning Crypto Trading Basics – Perfect Your Trading
If you are interested in starting out a career or side hustle as a crypto trader, there are many sources and knowledge channels that you can rely on. One of the most reliable, up-to-date, and technically accessible platforms you can find is Perfect Your Trading. It provides a wide range of tailored trading courses for both amateur and professional traders. With Perfect Your Trading:
You can develop a basic understanding and nurture your trading skills
Learn from experienced trading professionals and instructors
Start your trading career with confidence
Access meaningful data analytics and insights to optimize your trade profitability