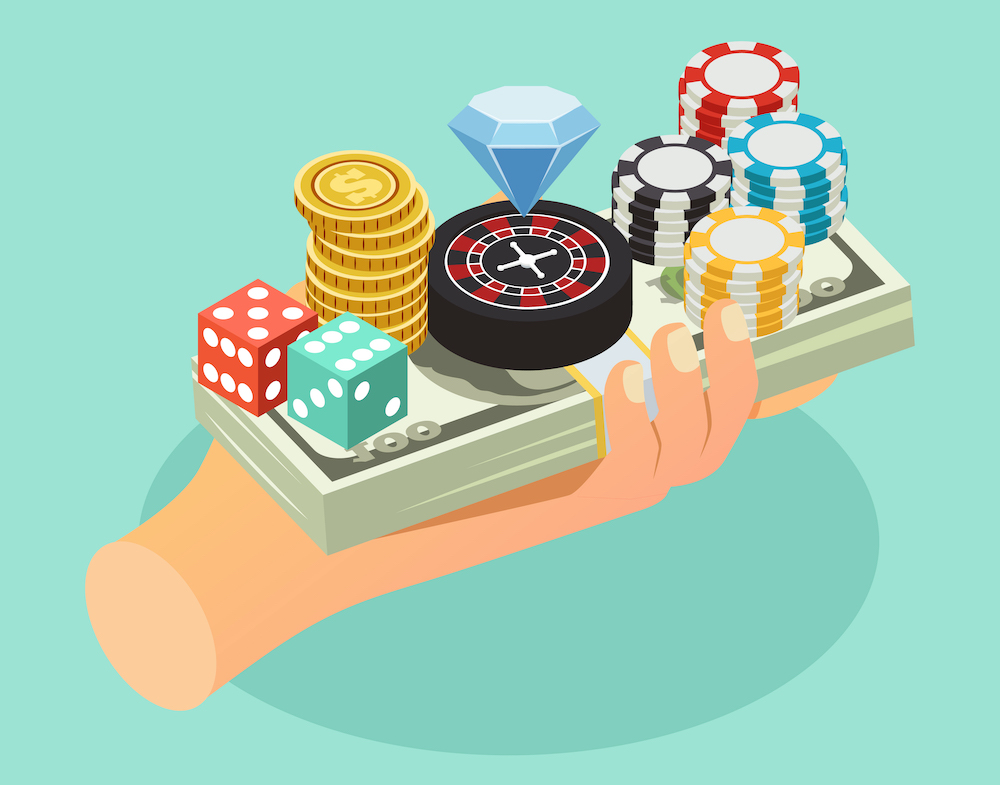 There is no doubt that Bitcoin gambling is a demonstration that cryptocurrencies have many real-world use cases. Bitcoin facilitated privacy-centric gambling besides availing faster ways to fund casino accounts, rewarding players, and payout jackpots. Online gambling is a massive industry worth USD 55 billion in 2019, with bitcoin capturing just a minute fraction of the market so far.
The use of bitcoin for gambling at online casinos has continued to grow steadily, with more and more people placing their bets using cryptocurrencies daily. Having started way back at bitcoin's inception, Bitcoin gambling accounted for at least 50 percent of all bitcoin transactions in 2103. The online gambling division is expected to reach $87.75 billion by 2024, registering 8.7% CAGR. According to study findings released that year, online gambling represented at least 10x that transaction volume of Silk Road in addition to other Bitcoin drug market places." If you want to learn more about the gambling market visit www.gamblingtimes.com.
Three Bitcoins per Minute
According to a recent press release, Asia-Pacific has been the largest gambling market, accounting for 32.7% of the global market in 2018. Followed by North America, Western Europe, and other regions. In the future, Asia-Pacific and Africa will be the fastest-growing regions in the gambling market, where growth will be at CAGRs of 7.9% and 7.7%, respectively. South America and Eastern Europe are following, where the markets are expected to grow at CAGRs of 6.13% and 6.12%, respectively.
Statistics from the online bitcoin casinos shows that gamblers placed over 24.5 billion using bitcoin between 2017 and 2018. The 2017 Bitcoin boom, when the price of BTC hit the $20,000 mark, ignited the popularity of Bitcoin gambling, bringing into being hundreds of online cryptocurrency gaming sites. According to some statistics covering over 60 bitcoin gambling sites, gamers place at least 337 bets every second where they wager up to three Bitcoins per minute.
Prohibits Gambling Businesses
Online and bitcoin gambling continues to rise in popularity in most countries apart from the U.S., Russia, and a few other countries. Some of these countries lack a clear regulatory policy against online gambling in general and bitcoin gambling in particular. Most of the restrictions are based on the archaic 2016 Unlawful Internet Gaming Enforcement Act (UIGEA).
Cryptocurrency gambling has continued to rise despite the prevailing unclear regulatory issues. Bitcoin offers an enticing solution to the problems, and inconveniences online gambling has had to endure for ages. Bitcoin gambling brings innovative features to the online gaming industry, including regulated operators, verified users, affordable transactions, exclusion of third parties, and real-time fund transfers.
Unique BTC-Only Casinos
The first bitcoin gambling platforms were simplistic and only offered the easiest-to-develop available games and dice. Fast-forward several years now and you can find just about everything, thanks to the hundreds of Bitcoin bookmakers in the market. Apart from the traditional operators that have implemented bitcoin gambling, gamers can now enjoy the most popular games on BTC only casinos. These are expected to grow and become more.