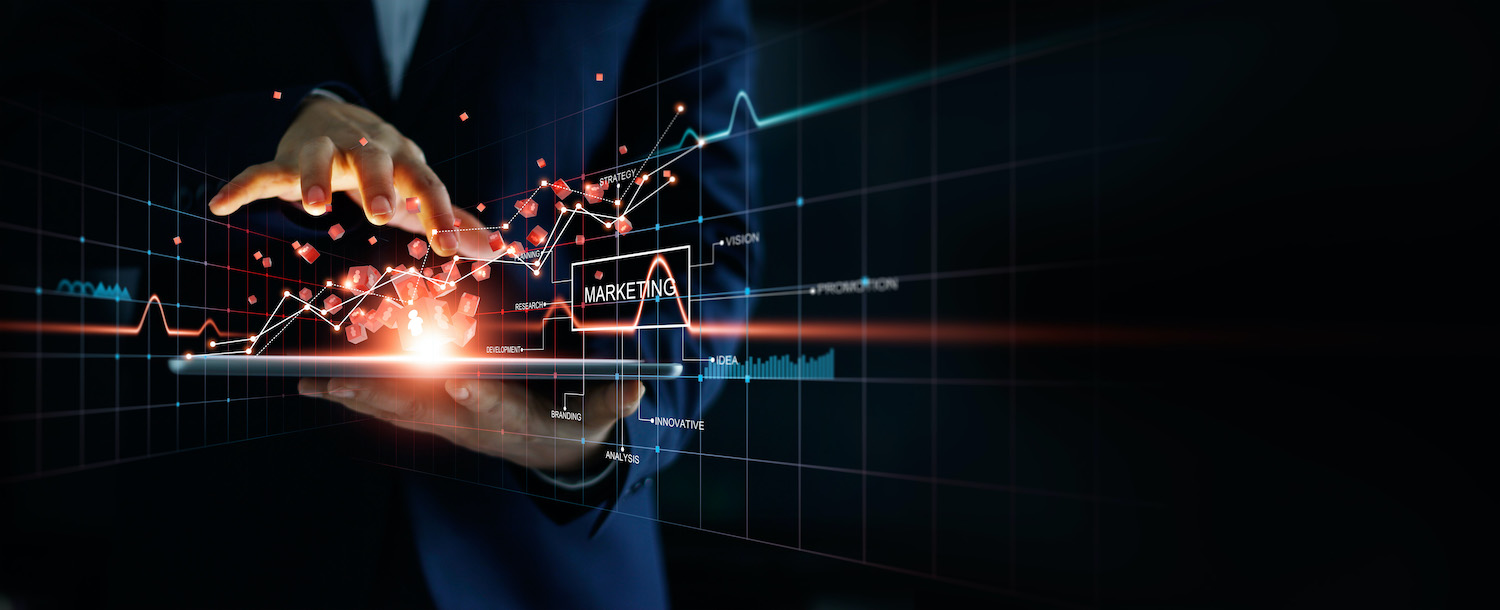 The crypto market and the crypto community altogether have lately seen immense growth. The need for transparency and efficiency, data security, and the decentralized system are some factors that draw people towards the world of cryptocurrencies. As a result, investors, businesses, brands, and even individuals are jumping onto the opportunities crypto has to offer and earn a lot by doing so. 
Many cryptocurrencies have skyrocketed in value and popularity due to their successful marketing. Marketing helps cryptocurrencies expand their demographic by giving those already experienced in this field a proper idea of what they're working with and by serving as an introduction "class" to newcomers. 
What is Crypto Marketing?
Crypto Marketing refers to the process of promoting a cryptocurrency, its projects, and its offers to help them become more successful and gain customers. Through marketing, you can build a community of enthusiasts who share an interest in your products, in this case, tokens. Crypto marketing can be done through campaigns, press releases, social media sharing, etc. 
Crypto marketing helps build better branding and therefore brings new customers. This process revolves around understanding the customers' needs and showing them how you are willing to fulfill those needs. Proper marketing is the best jumpstart for every cryptocurrency striving to make the top of the list. 
Best Crypto Marketing Agencies
1. Crypto Academy 
Crypto Academy is your go-to agency where you will find everything crypto-related. The experienced team of Crypto Academy relentlessly works towards helping their customers prevail in their crypto journey. This agency offers over 30 services, including but not limited to press releases, SEO services, social media advertising on Facebook, Twitter, Instagram, Reddit, Linkedin, Discord, exchange listings, YouTube content, and so on. In addition, Crypto Academy offers free consultations with their experts, which can be scheduled at any given time, as many times necessary. They have over 500 clients, including ByBit, Dogelon Mars, Hedera, FortKnoxster, Binance, AscendEX, and more. Crypto Academy also helps you promote your crypto business in Chinese, Japanese, and South Korean communities. 
An honorary mention of Crypto Academy would have to be their new project Shiba's Wife, the first decentralized meme token in the world that supports women with violated rights. It has one of the lowest fees in the market, and it is characterized by its user-friendliness and easy-to-use design. Shiba's wife aims to support mistreated women by having 10% of the transaction fees go to the Wallet created specifically to support women with violated rights. 
2. Coinbound
Coinbound offers fintech, blockchain, and NFT marketing services. This agency also has a great, hard-working team of specialists who help their customers secure brand coverage through their PR services, ensure higher visibility, generate new customers, etc. 
Moreover, this agency offers their experts to come up with ideas for corrections regarding a project on the occasion that you are not looking to make drastic changes. 
Some of their top clients are: 
Cosmos, Nexo, Coinstats, Voyager, Okcoin. 
3. NinjaPromo
Founded in 2017, this agency provides excellent social media marketing strategies and offers community management. Their services include ads, video creation services, UX/UI design, brand creation, etc. NinjaPromo also offers marketing services surrounding ICOs and STOs. 
This agency has had over 20 crypto-related projects in collaboration with OKEx, BitForex, IQONIQ, Ceek, etc. 
4. ICODA
ICODA is a full-service blockchain that offers various DeFi, NFT, PR, and influencer marketing services. This agency has collaborations with leading crypto publications such as CoinMarketCap, CoinGecko, Forbes, Bloomberg, and Bitcoin. They use a combination of PR tactics such as video creations, media outreach, newswire distribution, and press releases. 
Some of their top clients are:
SwissBorg, Saferrmoon, Paycent, Huobi Global, Bosagora, etc. 
5. Blockwiz
Founded in 2019, this agency specializes in data-driven marketing. Blockwiz's community moderation team helps you manage your crypto communities on Discord and Telegram. They create high-quality videos where you can explain your business and reach a wider audience. Their influencer team creates viral marketing campaigns on platforms such as Twitter, Facebook, Instagram, and more. 
Blockwiz's top clients are:
Hubble, CryptoBiz, Kucoin, Coinsquare, Cobidex.  
6. DaPixel
This relatively new agency offers free 30 minute consultations with their experts through which businesses can develop an individual marketing campaign for their projects. They specialize in defining goals, creating an achievable roadmap, and identifying competitors by planning and developing strategies to be more successful. DaPixel also specializes in helping businesses develop gaming projects which have proven to be very successful in the crypto market. 
7. Flexe.io
Flexe.io is a full-stack marketing agency that has a team of 25 experts and 30 services, which include: PR services, Twitter, Instagram, Reddit and Discord Ads, Airdrop Promotions, and more. Their high work speed combined with the high quality makes them very successful and useful to businesses, especially at the initial stage.
Some of their top clients are: 
PlayDapp, Next Earth, Ramp DeFi, Edgecoin, ApeSwap, NewsCrypto.io, eMoney etc.
8. Lunar Strategy
Lunar Strategy has been working in the field of marketing on Google and Facebook for many years, so it is safe to say they have the experience necessary to help you achieve your goals. They rely on strategizing, meaning that they have a plan for an advertising campaign three months in advance. This agency provides you with reports and constantly remains in touch throughout all stages of your cooperation. It should be noted that Lunar Strategy has good experience in conducting legal advertising campaigns and observing all of the digital world rules.
9. Coinzilla 
Coinzilla is a marketing agency that helps new businesses gain exposure for their ICOs and other projects by promoting them to targeted audiences. Their main services include banner advertising, targeted marketing, API development for campaign ads, budget capping, and more. This agency, although new, has successfully managed ad campaigns for over 1,500 advertisers and 4000 publishers. 
Some of their top clients are:
CoinGecko, CryptoPtato, Coindex, Blockcypher, Etherscan, and more. 
10. Crowdcreate
Crowdcreate focuses on branding, designing and video production, media management, influencer marketing, and PR outreach. This agency implements a data-driven approach for its campaigns and has helped over 40 crowdfunding campaigns in raising more than $10 million in 3 years. 
Some of their top clients are: 
Jamcity, Solana, Jaxx, Pastel, The Sandbox, Casper, and more. 
Takeaways:
Crypto Marketing is the process of promoting a cryptocurrency, its projects, and its offers in order to help them become more successful and gain customers.

Crypto Marketing helps businesses build a community of enthusiasts who share an interest in their products.

This process is all about understanding the customers' needs, and showing them how you are willing to fulfill those needs

One of the best crypto marketing agencies is Crypto Academy, followed by Coinbound, NinjaPromo, ICODA, and Blockwiz.